Two very impressive Pro fields have been announced to race in CLASH Daytona on December 4, 2021.
The inaugural (in name) event looks set to welcome one of the strongest fields of the season to the 'World Center of Racing' at the Daytona International Speedway.
A (brief) history of triathlon at Daytona
In December 2017, the return of Challenge Family to the USA was announced, with Challenge Daytona set for December 2018.
The first Challenge Daytona was held in 2018. Originally set to be a middle-distance race with DIS as the base venue, weather conditions resulted in a late change to a shorter event – based entirely within the venue. That proved to be a big hit.
A year later, Challenge Daytona 2019 returned, and an 'under the lights' race was won by Lionel Sanders and Paula Findlay.
The 2020 race gained significant profile as the 'PTO 2020 Championship' and $1million prize purse. With most other races wiped out, this was the quasi Middle Distance (ish) World's of the year and Gustav Iden and Paula Findlay won in style.
In June 2021, what was previously Challenge North America announced a rebrand and reorganisation to become CLASH ENDURANCE.
While there is no PTO link-up for 2021, the event will be offering a sizable $100,000 prize purse along with live coverage. With the benefit of the on-site NASCAR broadcast infrastructure (and if you are in the UK/Europe, great timings for viewing!), that should be strong too.
PRO Women – LCB heads stellar field
The new IRONMAN 70.3 World Champion Lucy Charles-Barclay will return to the venue where she finished second in 2019 and she will have an exceptional line-up of athletes facing her.
From that race in St. George, Jeanni Metzler (2nd), Kat Matthews (4th), Emma Pallant-Browne (5th), Skye Moench (6th), and Jackie Hering (7th) are also listed, meaning that only Taylor Knibb (3rd) will be absent from the Utah top seven.
It doesn't stop there however, because there are some significant additions. Anne Haug (2019 IRONMAN World Champion, 2021 Challenge Roth winner) and Laura Philipp (dominant winner this year of both IRONMAN Finland and IRONMAN Austria), will both join.
They are currently PTO World-ranked #5 and #3 respectively – and have proven form at the venue, having finished second (Anne) and third (Laura) at the PTO 2020 Championship.
Who won that 2020 race? Canada's Paula Findlay – and yes, she will also be back to try and earn a third consecutive Daytona win.
Thus, however you want to look at it – based on the recent World Championship, previous Daytona results or World Rankings (eight of the top 10) – this is one event not to miss.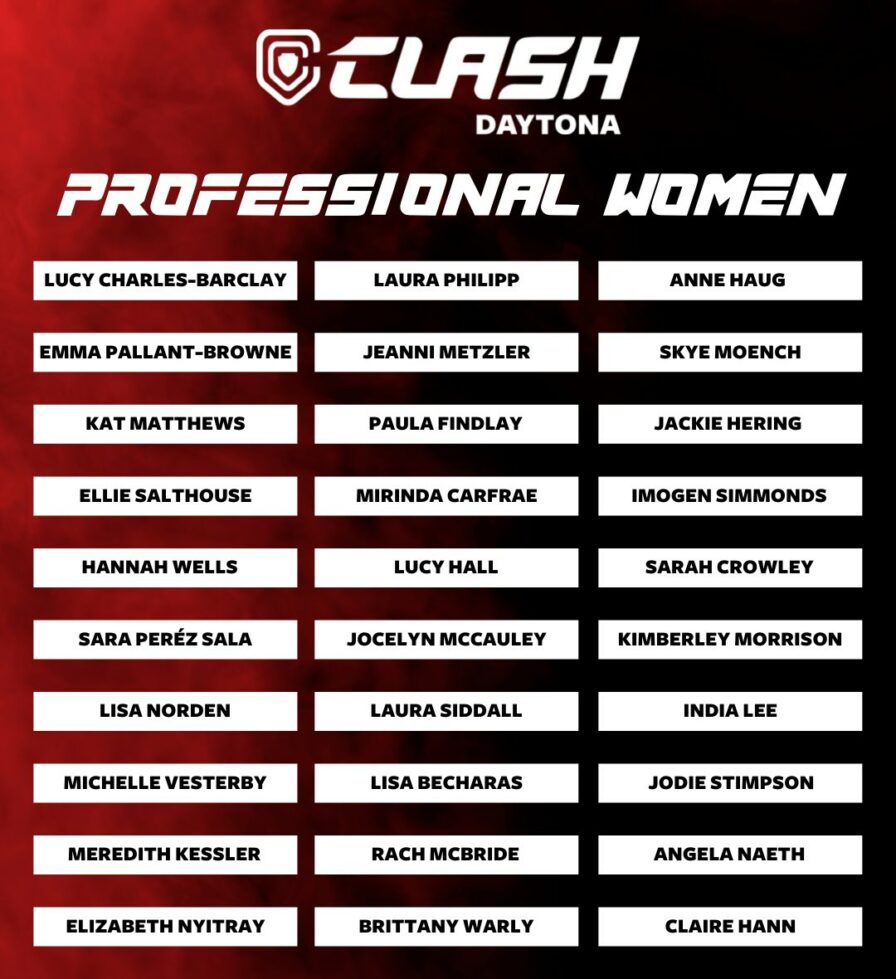 PRO Men – A galaxy of stars collide
The depth of quality continues with the Pro Men's start list.
Olympic Champion Kristian Blummenfelt, double World Triathlon champion Vincent Luis and former IRONMAN and IRONMAN 70.3 world champion Sebastian Kienle bring star quality – with absolutely no guarantees that they will even make the podium, such is the talent elsewhere.
Looking back to St. George and the recent 70.3 World Championship, we have Daniel Baekkegard (3rd), Ben Kanute (6th), Eric Lagerstrom (7th), Magnus Ditlev (8th) and Sam Appleton (9th), so half of the top 10.
On a PTO rankings basis, the men's field isn't quite as strong (four of the current top 10), while looking back to the 2020 edition of the race, Matt Hanson (2nd) and George Goodwin (3rd) are the highest-placed finishers returning, with five of that top 10 listed.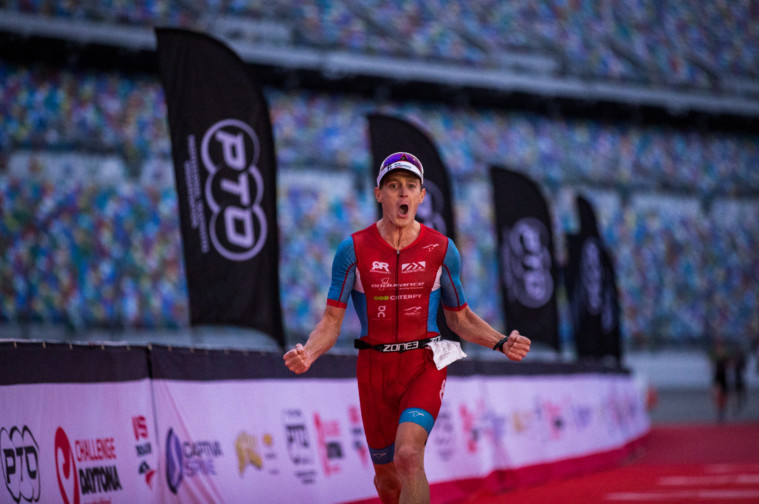 Add in Kyle Smith, Frederic Funk, Rudy Von Berg, Marten Van Riel and others – it's another exceptional lineup.