A week away from the IRONMAN 70.3 World Championship in St. George, Emma Pallant-Browne is one of a talented group of British women who have realistic aims of podium success in Utah.
Emma has previous form to base that hope on, as the last time the championship was held in the United States, (2017, Chattanooga), the former European U23 Cross Country champion earned the silver medal behind Swiss legend Daniela Ryf.
Emma also has course experience this year in St. George – she was third in May – in what has been an extremely consistent and successful season so far. We recently sat down with Emma to talk through some of the changes which have been delivering results on the course.
2021 so far for Pallant-Browne
Prior to the Collins Cup, Emma won at IRONMAN 70.3 Boulder – running by Taylor Knibb – which in hindsight, looks even better than it did at the time.
"Really happy [with how this season has gone]. I made some big changes at the beginning of the year, and you never know how big those changes are and if they are going to go the right way.
"Obviously you're always looking to improve. There was lots of trust in there, trusting a new coach, with Tim Don now – he's done some brilliant things."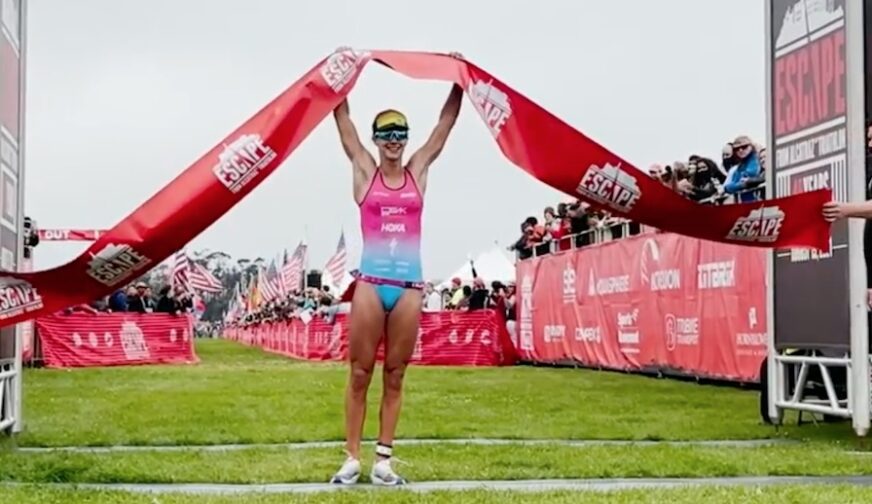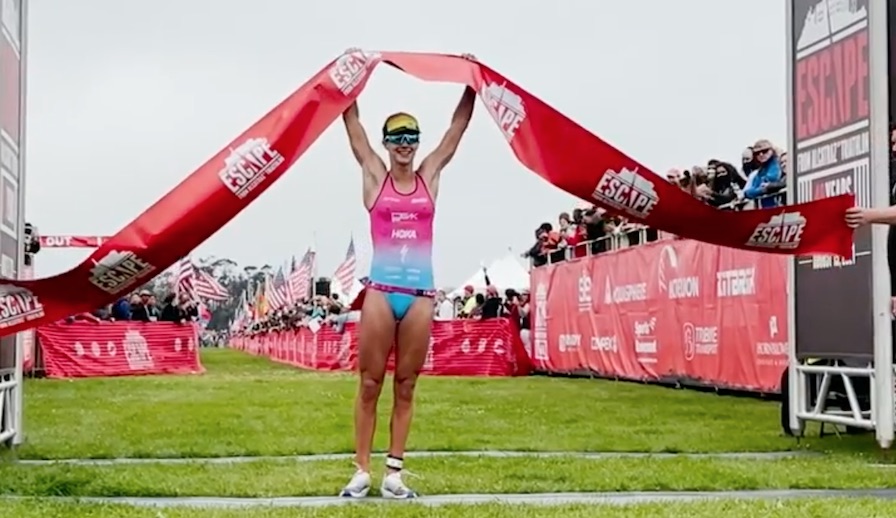 Why Tim Don?
Emma has been guided through 2021 under a new coach, Tim Don. What influenced that decision?
"There were a couple of things [that led to joining up with Tim]. I'd pretty much had that last year without much racing, I just decided to throw myself into Zwift and just race whatever I could and just have fun with my training.
"When Daytona hit, I felt totally unprepared, and I thought, ok, the races outside are coming back. That was [when I made] my decision to get a coach. My husband used to be coached by Tim, so I knew roughly how Tim worked and stuff.
"Then talking to him at Daytona, he's such a passionate, energetic guy – I just got really good vibes. We contacted him a couple of days after that."
There's fit, and there's bike fit
Last month, Emma and Specialized kindly shared with us the details of her recent visit to the Specialized WIN Tunnel in Morgan Hill, California. Emma has won plenty of races over the years and clearly has physical talents, but it would be fair to say that her bike position, from a bike fit and aerodynamic perspective, had seemingly lacked the focus and detail which her competition have.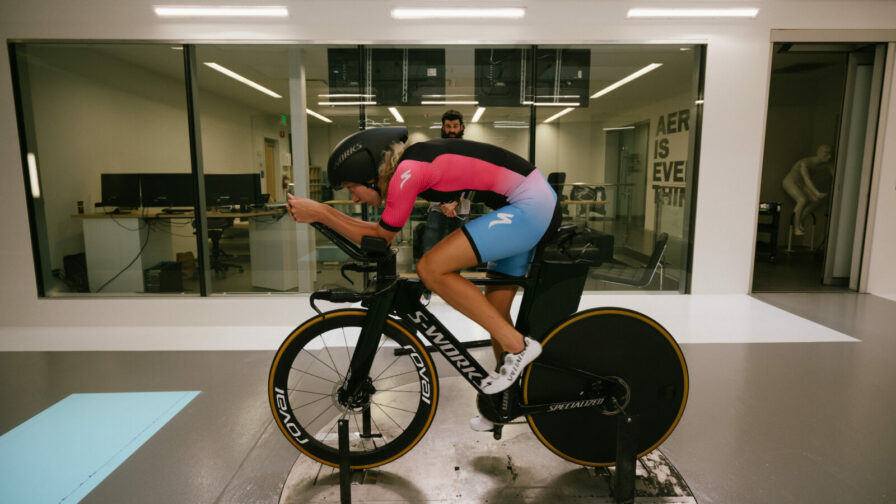 Given Tim's long-term coaching and working relationship with Matt Bottrill, that was always going to be a focus. However, change isn't easy.
"I think it was really tough to begin with because it was patience – you can't go straight into a more aggressive position and be pushing the same watts. That year, especially racing on Zwift, I'd been very watts-driven and kept trying to push my numbers up.
"But that wasn't equating to speed outside, and that was really obvious in Daytona. It was resetting because I had to take that step back, I had to learn how to train in a whole new [position].
"It's great being in a fast position, but then for Tim and Matt Bottrill – after I'd had that good set-up with Retül – then for them to help me train it in, to do the drills, to start off with the lower watts and then get back to my numbers, after a time and back on the road.
"And also confidence in handling, because when you're going that much faster, you've got to be able to handle the speed."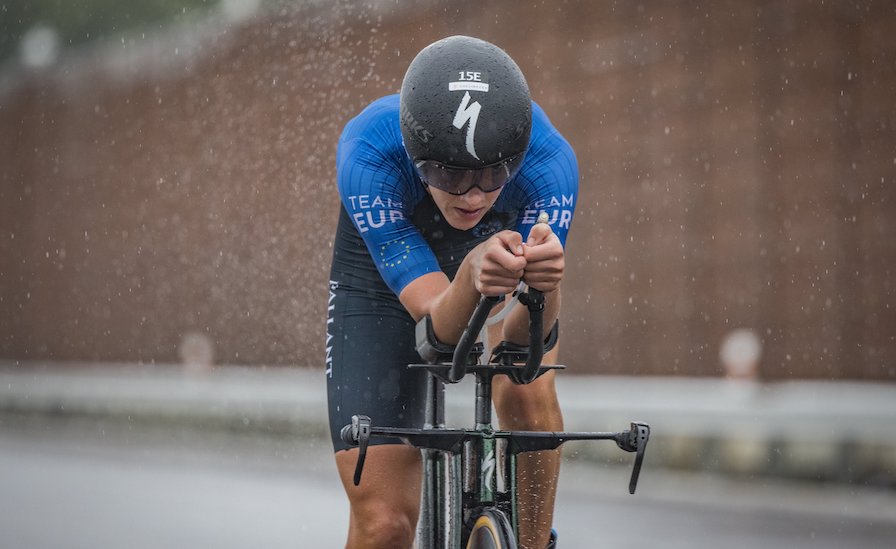 Any course, any place
Looking back to 2018, Emma had consistently said to me interviews that, "I find the flat courses aren't really my strength", but doubling down on her bike fit and aerodynamics means, mentally especially, that there is no reason for that to be the case now.
Emma always had the power, she was consistently one of the top athletes through 2020 in the Zwift virtual races for example, a massive confidence booster to combine that with good bike positioning.
"That was one of the first conversations that I had with Tim – it was about being that robust athlete that you could throw any course [at], and it's not going to be avoiding courses or picking certain ones.
"Because especially if these big championships are going to come and everyone is going to be in one place, you've got to be ready whatever is thrown [at you]. The venue will move, anything.
"And it's the confidence in my bike now to not be thinking tactically that I've got to keep it in for the run, to [instead] say I'm going to stick to my numbers and regardless of what the other girls are doing, I'm going to race my own race."
Podium ambitions in Utah
Having had that success in Chattanooga, getting back onto that World Championship podium is absolutely the goal for this year. With eight races, five wins and never lower than third in 2021, change has seemingly been good for Emma.
A confident win at the Collins Cup should have provided the perfect lead-in to St. George.
"Definitely (targeting a podium at IRONMAN 70.3 World Championship). Even ever since 2017 it's been that goal of being able to be a consistent performer and mix it with the best, again in whichever race that championship is.
"The plan will be race St. George, go home, reset, and hopefully hit some races in December."