Great Britain's Kat Matthews has acknowledged she asked too much of her body following a DNF at the World Long Distance Championships in Ibiza, where she toed the start line just two weeks after a huge win at IRONMAN Texas.
The British Army Captain, whose recovery from a horrific crash in training six months ago has been well documented, added that there had been a disconnect between brain and body in the two weeks between her Texas win and Ibiza.
In an Instagram post, Matthews candidly shared her thoughts following the race in Spain, detailing the struggles she faced beforehand and explaining what was next for her.
"This weekend, my body said no"
After deciding to pull out of the race on the bike, Matthews revealed that since Texas, her body had been crying out for a break, but her eagerness to race in Ibiza pushed her towards the start line regardless.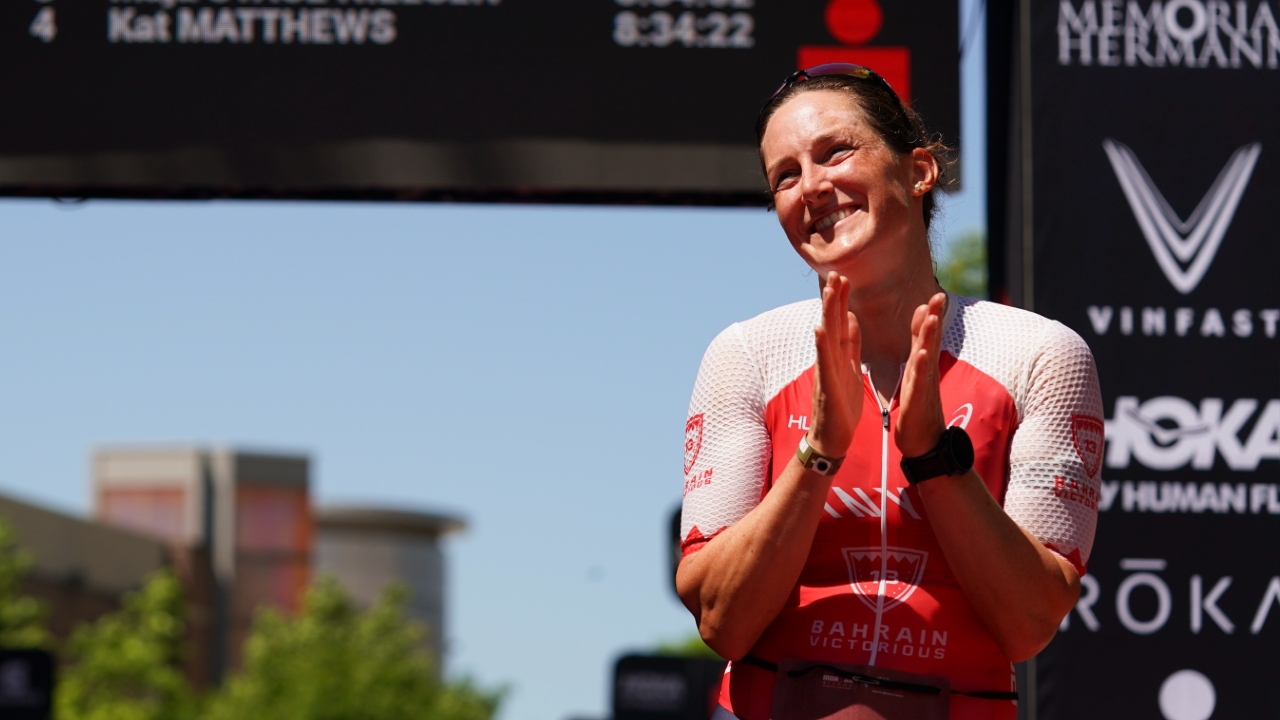 "I've asked so much of my body in the last few months, and every day, it has (miraculously?) agreed and coped with the ask. Jan-Mar: everyday a gift that I was tolerating the load and even adapting to it. April; racing. An unbelievable ask, yet my body said ok and rose to the task.
"This weekend, my body said no. My expectation was high, but there was a serious disconnect going on between my body and brain these last two weeks. Everything has been physically shouting at me to say no (please don't race again!) and yet my heart said Yes! I can race, so I will."
Having already raced with great success at IRONMAN 70.3 Oceanside and IRONMAN Texas so far this year, it is no surprise that for Matthews, who is now ranked PTO World #8, Ibiza was one race too far this early in the season.
"I couldn't find the heart"
She explained: "My back didn't bother me really in April, but after the IM I noticed it (whinging a bit). I was nursing an inflamed tendon in my foot, a reoccurring knee issue and in Ibiza I've been treating a small quad strain from training/airport running.
"I've been feeling less than healthy with impaired sleep (very unlike me) and I was just riding the 'trust it'll improve' wave that you have to post IM."
Despite the issues going on in the background in the lead up to the race, Matthews still endeavoured to compete and the day before racing, miraculously felt as if everything might be coming round just in time.
"The day before the race; excellent. I had had 2 nights of consecutive good sleep, my little niggles were nipped and I had such a good happy prep bike session. I was raring to race and assumed my body would just pull out another…miracle?"
Alas, there was no such miracle, as Matthews shared that after a good swim and a solid start to the bike, things quickly started going downhill at the 45km mark and from there on it was a downwards mental spiral.
"I swam hard. I rode well, pushed good power with appropriate intensity. However, at ~45km I was head down and mentally spiraling badly!
"My head was sore. Very odd. I was sure I had hydrated fine and it was still "early" in the race. Whether it was physical or psychological I went deep into a hole of anxiety/despair. I couldn't find the "heart" that had got me to the start line. I couldn't ignore any of the signs anymore."
What's next?
The Brit, whose perseverance in returning from such a critical injury has drawn admiration from many, wondered whether her mindset going into the race, which played down her accident, may have caused her to push harder than she should have.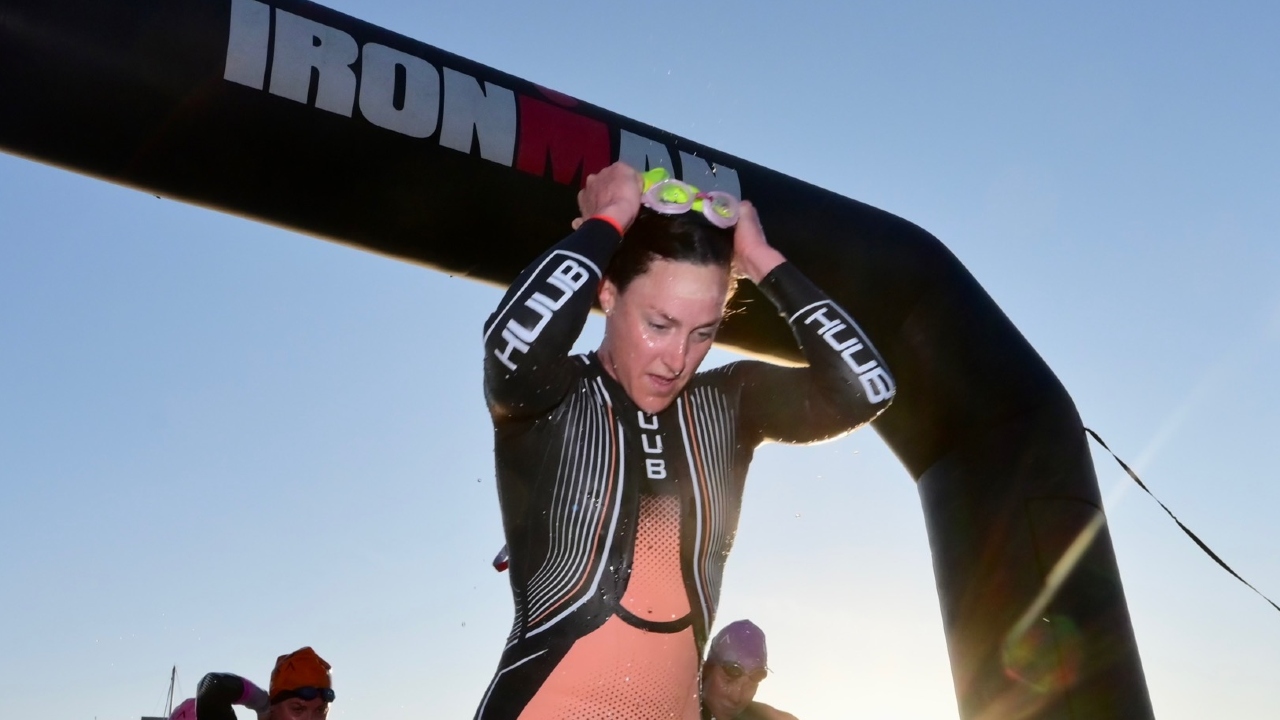 "All "normal", sure. Except my starting point was not normal, I'm still healing from a big trauma, I am human, as much as I refuse to allow that mindset normally. What if….the risk was too high."
Reflecting on the decision to withdraw, Matthews added that now is the time to take a step back and allow her body to recover after what has been a whirlwind last six months.
"I'm sorry body, I asked too much. Thank you for this last INCREDIBLE 6 months and I promise I will return the love now.
"Time to take a breather, allow the offload and look positively forwards. My expectations are very high."