Switzerland's Imogen Simmonds, the 2019 IRONMAN 70.3 World Championship bronze medallist, has confirmed that she will undergo surgery this week.
Via her Instgram account, the graduate of Imperial College London revealed,
"Rather impromptu operation on the hip tomorrow to repair a tear in the labrum and a femoroacetabular impingement, with a few weeks on crutches. Apparently there's a reason behind the biomechanical problems we've spent the last 2 years managing, it just took a while to pinpoint it."
While injury and surgery are far from the preferred parts of being an elite professional athlete, not having an answer to ongoing problems can also be draining, physically and mentally, on an athlete. Fingers crossed, this will ultimately prove to be a good news story a few months from now.
Podiums in 2021
Still only 28 years of age, Simmonds ended the 2021 season as the PTO's #26 ranked athlete. Highlights of her year were victory at IRONMAN 70.3 Aix-en-Provence in France and second place finishes in Dubai, Austria and Mallorca (to Daniela Ryf, Anne Haug and Nicola Spirig, respectively), all over the half distance.
After finishing third at IRONMAN Finland in August (and qualifying for the IRONMAN World Championship in St George), late season full-distance events for 'Imo' didn't quite go as planned.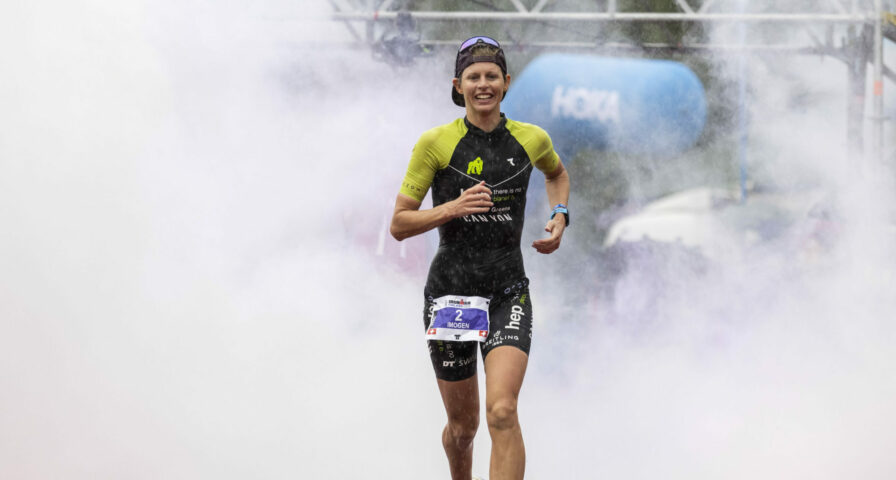 Leading into the second half of the run at IRONMAN Florida, Simmonds would eventually finish sixth, while a quick turnaround to go again at IRONMAN South Africa two weeks later saw her in contention at T2, before eventually falling back to fifth, 20 minutes behind Great Britain's Ruth Astle.
If those races were impacted by her injury concerns, then finding the source of those issues now will be hugely valuable moving forward.
2022 options
With the IRONMAN World Championship in St George just over 13 weeks away now – and seemingly three of those to be spent on crutches, post-surgery, for Simmonds – whether she will be able to take up that slot in Utah remains to be seen.
On the positive side however, a year which will see the debut of the PTO Tour events plus the return of the IRONMAN World Championship to Hawaii in October – alongside plenty of other racing options – will certainly leave plenty of attractive decisions to be made when planning races this year.
Simmonds is a class act with hopefully her best years, and plenty of them, to come.