Having finished third at the IRONMAN 70.3 World Championships in 2019, Switzerland's Imogen Simmonds made a long overdue return to the podium in Lahti this weekend, as the 30 year old was rewarded for a brave attempt to stay away from the chase pack on the bike.
Currently ranked PTO World #13, Simmonds showed glimpses of her old form last week with fourth at the PTO Tour Asian Open in Singapore, but surprised even herself with third in a world-class field in Finland.
Having also finished on the podium at the IRONMAN 70.3 European Championships in Tallinn earlier this month, Simmonds has had a summer to remember and shared her plans to take a short break before discussing the prospect of more races with her team.
"I thought let's have some fun today!"
Having exited the water in the front pack, Simmonds was the only member of the leading group of five who chose to follow eventual race winner Taylor Knibb to the front of the race, with the pair establishing a substantial lead before the American broke away.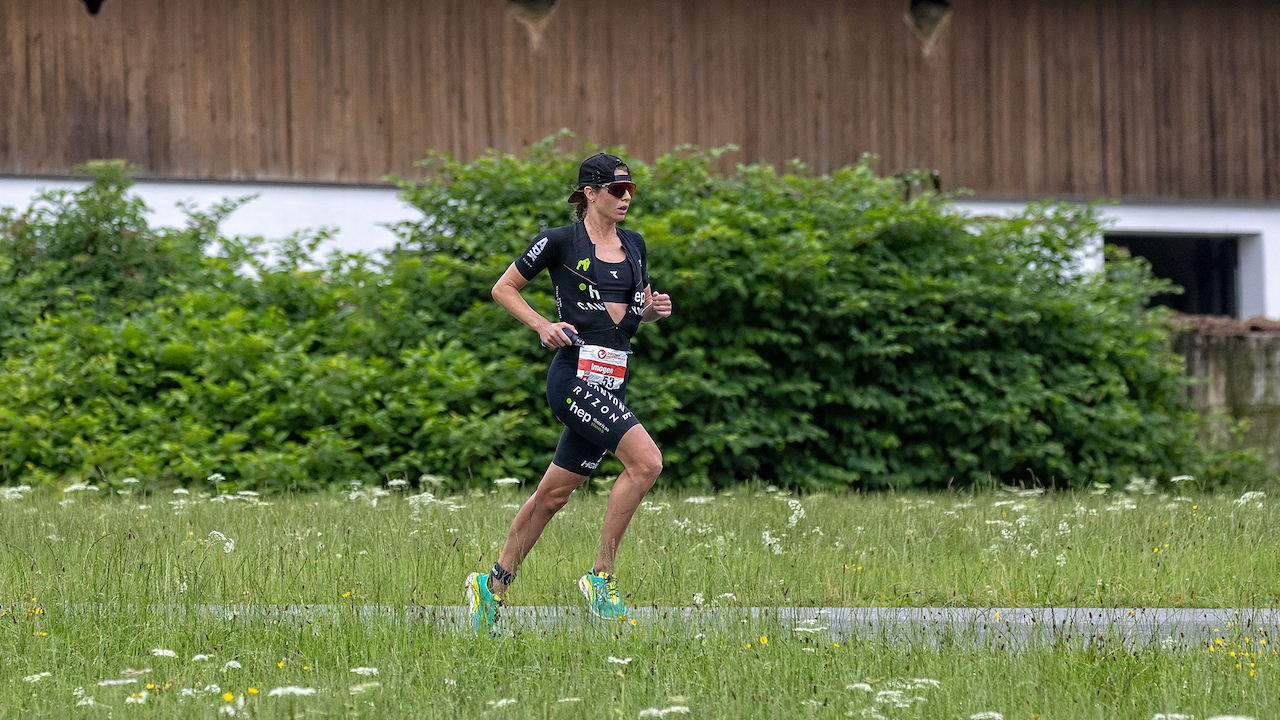 "It was a bit of a shock when I came out of the swim and realised I was in the front pack. I have come into this race off the back of a busy month and thought let's have some fun today and I can say I definitely did that today.
"Taylor just had a phenomenal ride and I hung with her for a little bit, before realising I was pushing my capabilities a little and then just rode my own ride and it didn't turn out to be too bad and I didn't get caught on the bike."
With a big group of chasers including Kat Matthews, Emma Pallant-Browne and Paula Findlay chasing Simmonds down on the run, the Hong Kong born athlete held on tight to a podium spot despite relinquishing second to Matthews late in the run.
"On the run, I just held on for as long as possible and it's been an up and down over the past few years so I was absolutely overjoyed to be at the pinnacle of the sport and finish on the podium.
"I think I was very well rested coming into this weekend, as I raced at the PTO Tour Asian Open in Singapore last weekend and knew I was on edge, so just really did whatever I felt like this week and put in a minimal amount of training so I could be ready to race. It's awesome to be back and thanks everyone for the support."