Britain's India Lee was a class apart in Šamorín as the 34 year old took the biggest win of her career at The Championship.
Lee, who is ranked PTO World #21, backed up a brilliant seventh place at the PTO Tour European Open two weeks ago with a formidable display of strength across the board to take the tape in Slovakia.
Looking ahead, the Brit has her eyes set on the PTO US Open, avoiding "bad luck" and playing a leading role in the current golden generation of British women in long course triathlon.
"It was a pretty hard day"
After running away with the win, whilst breaking Lucy Charles-Barclay's course record in the process, Lee made it look easy, but shared the reality of the race was far from it.
"It was really hard day, a pretty tough day, with a cold swim, then a hot bike and a really hot run to finish!"
On top of the challenges presented by the heat, Lee suffered a serious bike mechanical pre-race, restricting her to only one gear on the bike. The Brit shared that this bit of "bad luck", unfortunately, isn't an isolated incident.
"I've had a lot of bad luck, so it means a lot. My coach and I have had a bit of a joke, saying to just focus on no bad luck in races this year.
"Whilst I had some bad luck today, I managed to figure it out and to take the win means quite a lot."
The British contingent
Reflecting on the race, Lee talked about just how special it was to have so many great British women in the field, and why she feels fortunate to be part of such a strong contingent of British long distance pros.
"It's pretty cool, just having that many British women in the field creates that nice kind of environment, because we all know each other so there's a lot of familiar faces around, which calms you down a little because you know you have someone to chat to.
"Just to be part of that is cool, there's been so many races this weekend, and British women have been up there in all the races, so it is great to be part of that contingent."
On top of Lee's win, Emma Pallant-Browne won in France, whilst Lydia Dant also took a commanding victory for the second year running at IRONMAN Lanzarote.
"It gives me a lot of confidence"
Heading into the crux of the season, with August fast approaching, Lee underlined just how vital a win like this is to boosting her confidence that she can race with the best.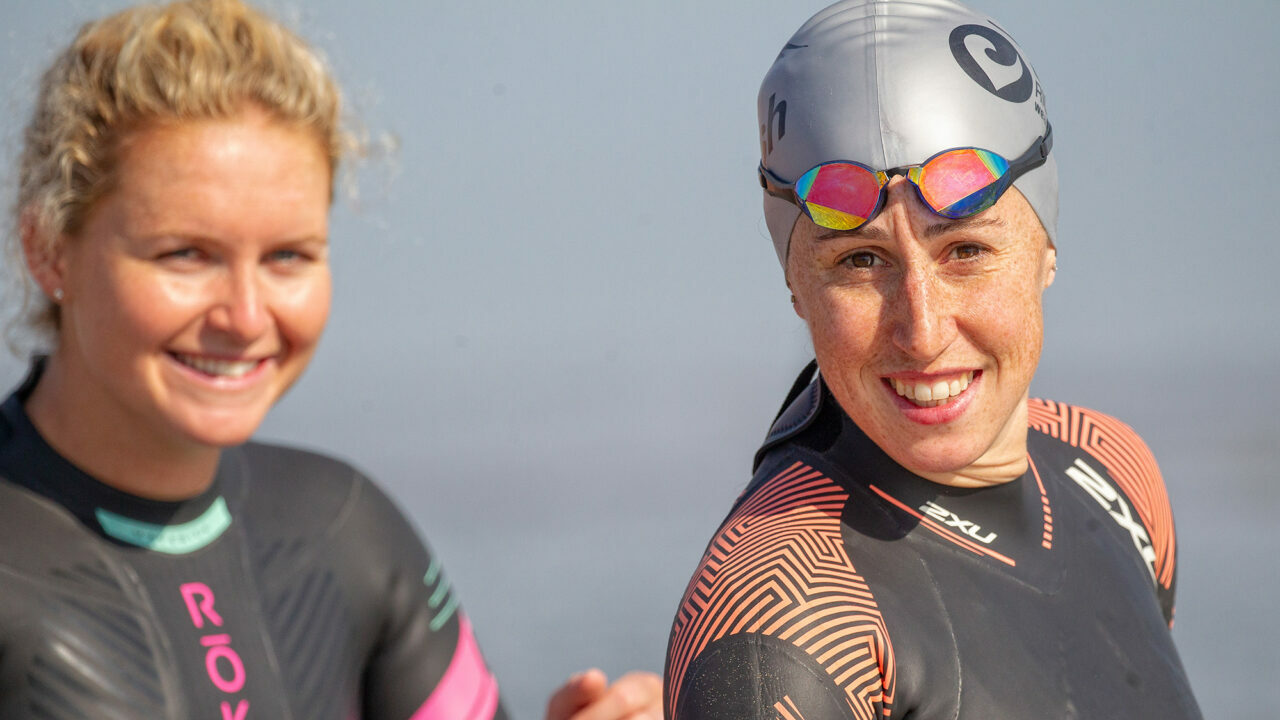 "It gives me a lot of confidence. I know I have been training well for the last eighteen months, but I haven't been able to show that in a race, so to have two good races on the trot, where I have been able to perform to the standard I thought I was capable of.
"This week I am just going to rest and have some downtime, then I'll look towards the PTO US Open and 70.3 Worlds in August and maybe squeeze in some other races.
"I really want to continue to put together solid performances again, because I think I have proven that I can be competitive and that's really exciting."