The women's field at IRONMAN 70.3 Aix-en-Provence is completely dominated by two names – Emma Pallant-Browne and Tamara Jewett.
They're both in the top 10 in the latest PTO world rankings at #7 and #9, with the next highest in the field Giorgia Priarone at #43.
And if it comes down to a head-to-head battle then we're in for a treat because these are two of the fastest runners in the sport.
Running backgrounds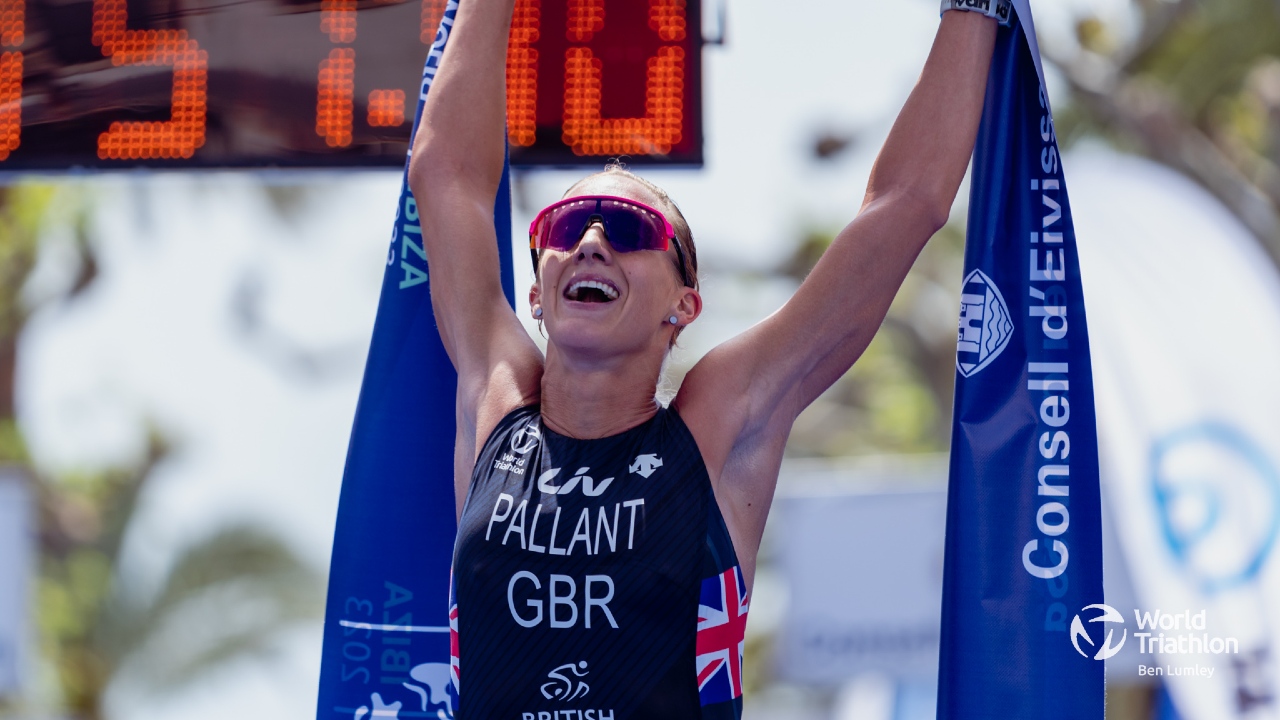 That was underlined again at the recent PTO European Open in Ibiza when they both sliced through the field on the run to take fourth and sixth respectively, only winner Anne Haug clocking a faster split.
So how do they stack up – and are we likely to get that showdown on the roads around Avignon over what's a rolling three-loop course between the city centre and the Parc de la Torse?
The good news is there's not much between them in any of the disciplines – on the swim / bike / run rankings on the PTO database, Pallant-Browne's figures are 87%, 93% and 97%, with Jewett at 84%, 91% and 99%.
So while potentially a narrow advantage to Pallant-Browne heading into T2, there's every chance it comes down to who runs quickest.
South Africa-based Brit Pallant-Browne is a former European U23 Cross Country champion and discovered triathlon while recovering from a knee injury sustained while attempting to make the 2012 London Olympics squad in the 5,000m.
She heads into Sunday's race on the back of winning a third World Duathlon title a week before the PTO European Open in Ibiza and racked up no fewer than six victories in the 2022 campaign, with a string of rapid run times including a 1:13:56 when winning Challenge Riccione.
Rapid strides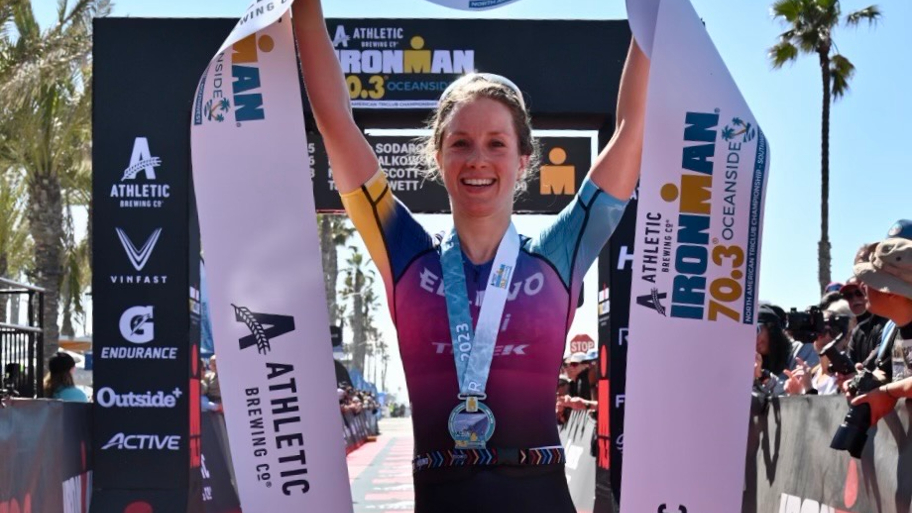 But Canada's Jewett is making impressive progress in her first season as a full-time triathlete, having left her job at law firm Torys LLP last November.
She comes from a track background and more often than not has the fastest run split in whatever race she enters.
She had a 1:13:08 half marathon at 70.3 Augusta in 2021, no fewer than three 1:14 half marathon times last year but topped all of those with a 1:12:59 to start this season in perfect style with an eye-catching win at IRONMAN 70.3 Oceanside where she surged past IRONMAN World Champion Chelsea Sodaro.
That definitely puts her a step or two ahead and ominously for Pallant-Browne and her other rivals on Sunday she posted on Instagram this week: "First truly hard run session since PTO European Open and last big one before Aix in the books.
"Legs seem to have come back nicely, and it was really cool to see some very solid progress compared to an almost identical workout a year ago. I hope that shows up on Sunday."