Gomez stamps his qualification for IRONMAN 70.3 World Championship in Nice
(Photo credits: Tim Bardsley-Smith)
Earlier this year, Spain's Javier Gomez, the five-time ITU Triathlon World Champion revealed that he would be returning to the draft-legal format of racing this season with his eyes on another Olympic appearance in Tokyo next year. Silver medallist at London 2012 and unable to race in Rio due to injury, Olympic Gold is one of the few missing pieces on his remarkable career C.V.
That said, he wasn't going to completely step back from his long(er) distance racing of recent year. With the ITU Grand Final taking place in Lausanne, Switzerland this year on Saturday 31st August, there is still the opportunity to race there and in Nice, France a week later at the IRONMAN 70.3 World Championships. The schedule falls quite well, and with the distance between both venues relatively small, recovery rather than travel concerns will be the primary objective.
Having finished third in that thrilling 70.3 World's in South Africa last season, Javier was qualified for Nice – subject to completing his validation race (full rules HERE). He's ticked that box early – and in style – by winning IRONMAN 70.3 Geelong, Australia yesterday (Sunday).
https://www.instagram.com/p/Bt-N5Z-HpMh/
A group of five started the run in close order, with four Aussies – Luke Bell, Casey Munro, Matt Franklin and James Davey – followed by Javier, who was a little sluggish through transition, but with 21km of running to follow, not going to be worried by 13 seconds…
Gomez finished with a 1:11:36 run for a clear win, while Josh Amberger recovered from some bike mechanical issues with a closing 1:14:03 half marathon to run back up to second, with Tim Van Berkel winning the sprint to the line with Casey Munro to complete the men's podium.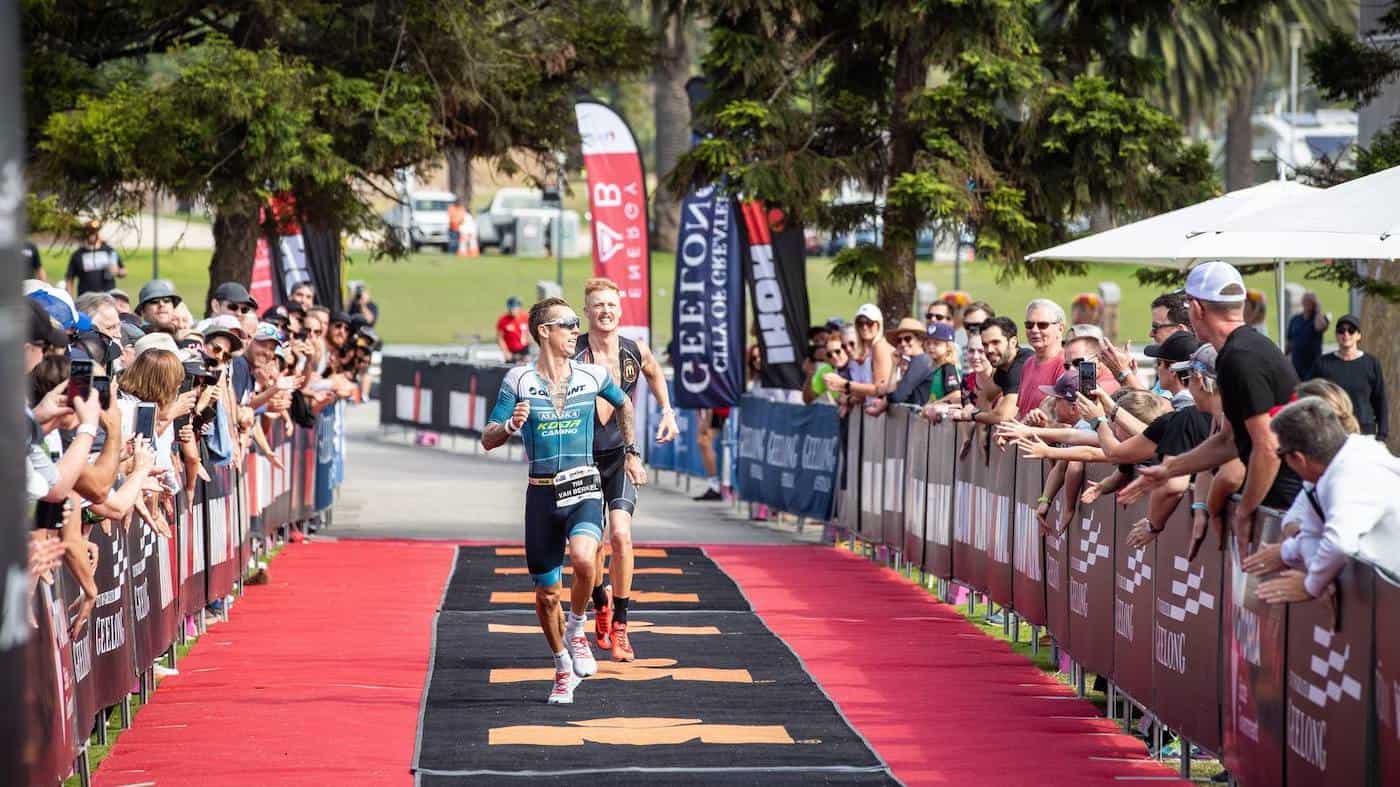 The women's race saw close racing all day, starting with the swim where Radka Kahlefeldt (CZE), Ellie Salthouse (AUS), Sarah Alexander (USA), Grace Thek (AUS) and Caroline Steffen (SUI) were separated by just seven seconds.
While Alexander dropped back on the bike, there were still three together at T2 – Grace Thek following two and a half minutes later. The Kahlefeldt run of success since the birth of her first child last year continued, her 1:21:56 half marathon giving her the victory by just 59 seconds over Salthouse, while Thek was able to recover that T2 deficit and move past Steffen on the run to complete the podium.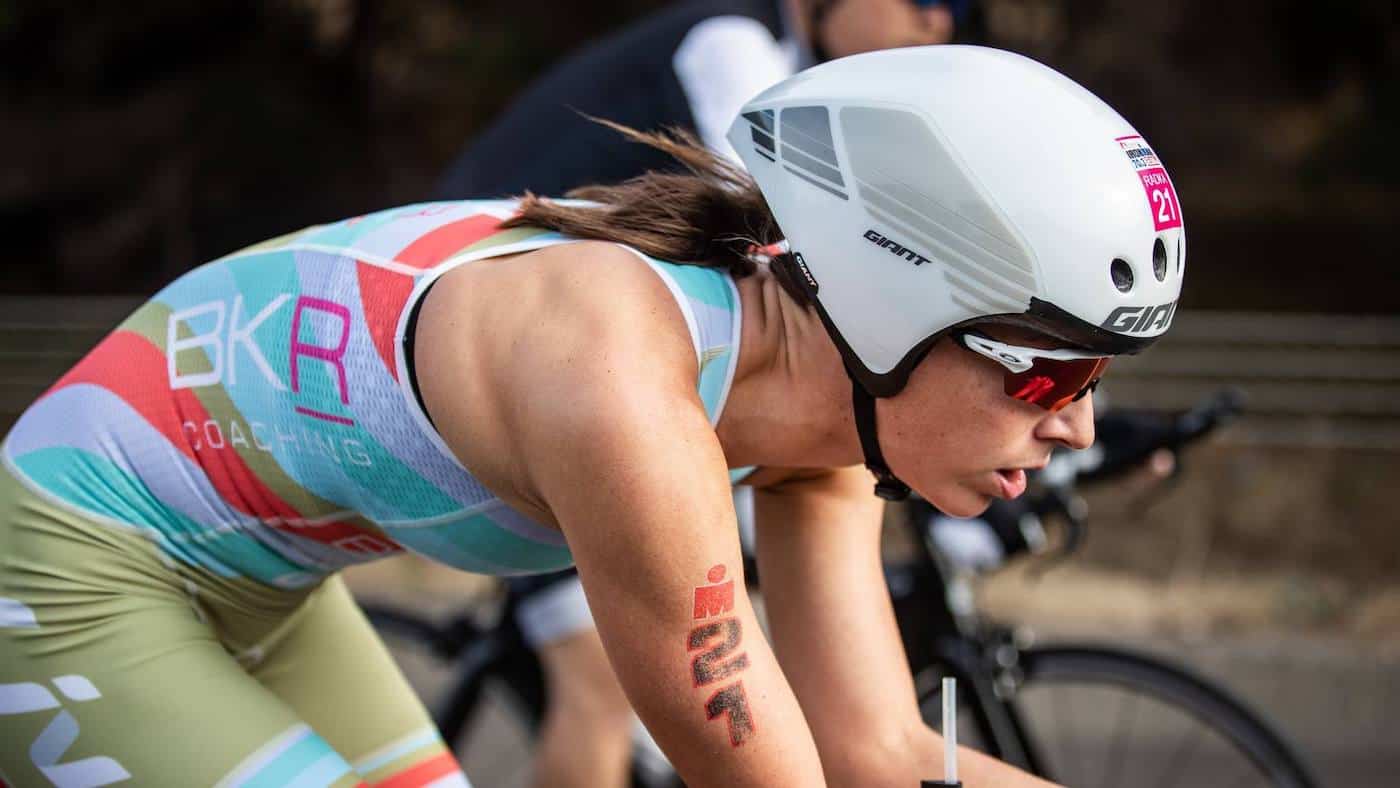 IRONMAN 70.3 Geelong, Australia – Sunday 17th February 2019
1.9km / 90km / 21.1km
PRO MEN
1st – Javier Gomez (ESP) – 3:45:23
2nd – Josh Amberger (AUS) – 3:49:38
3rd – Tim Van Berkel (AUS) – 3:50:00
4th – Casey Munro (AUS) – 3:50:03
5th – Mitchell Kibby (AUS) – 3:50:48
PRO WOMEN
1st – Radka Kahlefeldt (CZE) – 4:09:56
2nd – Ellie Salthouse (AUS) – 4:10:55
3rd – Grace Thek (AUS) – 4:12:23
4th – Caroline Steffen (SUI) – 4:14:15
5th – Beth Mckenzie (USA) – 4:29:01
https://www.instagram.com/p/Bt9y5ayBBzO/