This is a preview of the race – click here to read how Sam Long made it back-to-back wins in impressive style.
Middle distance racing heads to Florida this weekend with IRONMAN 70.3 Gulf Coast, which only features a professional men's field, after an exciting and action-packed IRONMAN 70.3 North American Championships in St George last week.
Many American based athletes, including St George winner Sam Long and Florida native Trevor Foley, will race back-to-back weekends, meaning the racing along the coast of the Florida Panhandle is looking pretty hot.
In our preview below, find everything you need to know about the action down at Panama City Beach, including start times, streaming information and a preview of the men's professional field.
Start times and how to watch
Racing will take place at Panama City Beach on Saturday May 13, with the athletes starting in the tropical temperatures of the Gulf of Mexico.
Athletes will complete one long lap of 1.9km, before heading out on the bike and again completing just the one lap of 90km through the Pine Log State Forest. Finally, the run will finish at the Edgewater Beach and Golf Resort after three laps of a flat and fast run course totalling 21km.
The racing will begin at 5:40am local time (11:40am UK), with coverage beginning from 5:30am local time (11:30am in the UK). The race will be broadcast live, with the event one of 12 IRONMAN 70.3 events to be broadcast in 2023 on Outside Watch. You will be able to watch for free via web, mobile or connected TV app.
As always, the IRONMAN Tracker app on mobile devices is your essential addition if you want to check out the race data as it happens, alongside the broadcast and commentary.
Pro Men
With a strength of field rating of 83.77, the competition in Florida is set to be fierce, but could end up being impacted by the absence of Matthew Sharpe, who is recovering from a collapsed lung and fellow Canadian Lionel Sanders who it has been speculated might not start.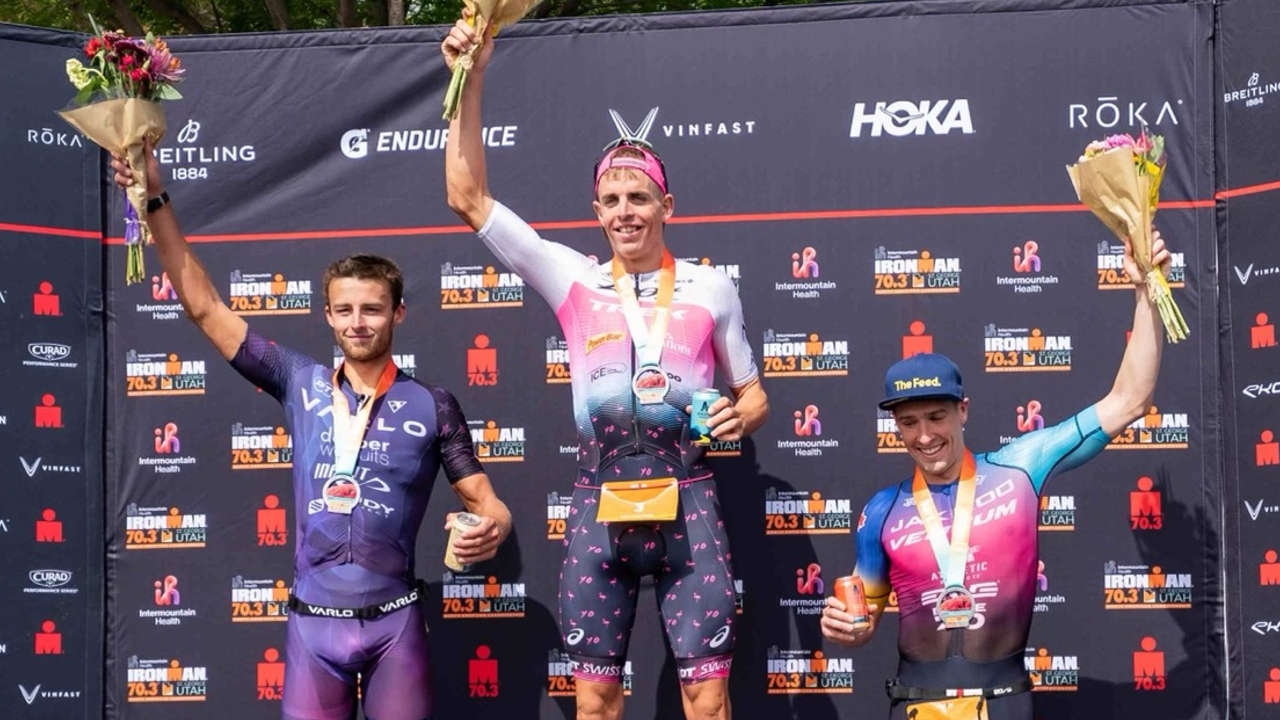 If Sanders does make the start line, he will be hoping to improve on his fourth place showing in St George, where he was off the pace all day behind eventual winner Long, training partner Foley and fellow Canadian Jackson Laundry.
The trio of Long, Foley and Laundry will be eager to chase another podium in Panama beach, with the most likely threat outside of Sanders coming from Tim O'Donnell, who recently won IRONMAN 70.3 Peru and will look forward to facing up against some stiffer opposition.
American Justin Metzler is another who could feature, with the PTO World #62 generally always a factor on US soil, and he told us this week that he was happy in the circumstances with his tenth in St George given the challenging build-up.
Foley, who remarkably outbiked Long in St George, will desperately want to win on home soil in the Sunshine State, but Long looked in control throughout his win in St George and might find his biggest threats to come from O'Donnell and Laundry, who with good swims could make it very difficult for the "Big Unit".
Prize Money: What's on the line?
The prize purse on offer this weekend is $25,000 – with the winner collecting a $7,500 share of that total.
In addition to money, there will be a total of two qualifying slots for the IRONMAN 70.3 World Championship in Lahti, Finland this summer.
The total funds will be paid six-deep, as follows:
$7,500
$5,000
$3,750
$3,000
$2,000
$1,500
$1,250
$1,000
Following the recent significant changes to the PTO's World Ranking System, the status of a race will play a notable part towards the ranking points that an athlete can earn, with those points determining the year-end world ranking position and thus, potentially, a share of the $2million bonus, which will now be shared by the top-50 athletes, rather than the top-100 of previous years.
IRONMAN 70.3 Gulf Coast is categorised as a SILVER Tier event (in a five-level system, comprising Diamond, Platinum, Gold, Silver and Bronze). Given that and the IM 70.3 WC slots on offer this looks a prime event to have entered for some of the best American professionals.