Jack Moody and Charlie Quin headline the Nutri-Grain IRONMAN 70.3 New Zealand men's race this Saturday as a host of professional triathletes from Oceania battle for the crown.
Aucklander Moody will line up on the shores of Lake Taupō as the top male seed after a strong 2022 season that saw him finish third at IRONMAN Australia in May and second at IRONMAN 70.3 Oregon in August.
Hard work paying off
It was also his first time committing to a lengthy training and racing block overseas, something he says he's learnt a lot from.
He explained: "This year has been great. It started a little bit rocky but I was over the moon to get on the podium at IRONMAN Australia and also collect my first podium in the United States. I managed to get overseas for my first prolonged period away as an athlete and learned an absolute bucket load."
The last time the 29-year-old raced an IRONMAN 70.3 in Taupō was in 2019, where he finished fourth.
He added: "I'm super excited to be back racing an IRONMAN 70.3 at home. Professional racing has gone ballistic in the last few years and I wouldn't be surprised to see times that we did back in 2019 to be absolutely obliterated. The dream goal is always to win and to take an IRONMAN 70.3 win on home soil is obviously incredibly special. As long as I execute all three disciplines I will be happy to see where I stack up.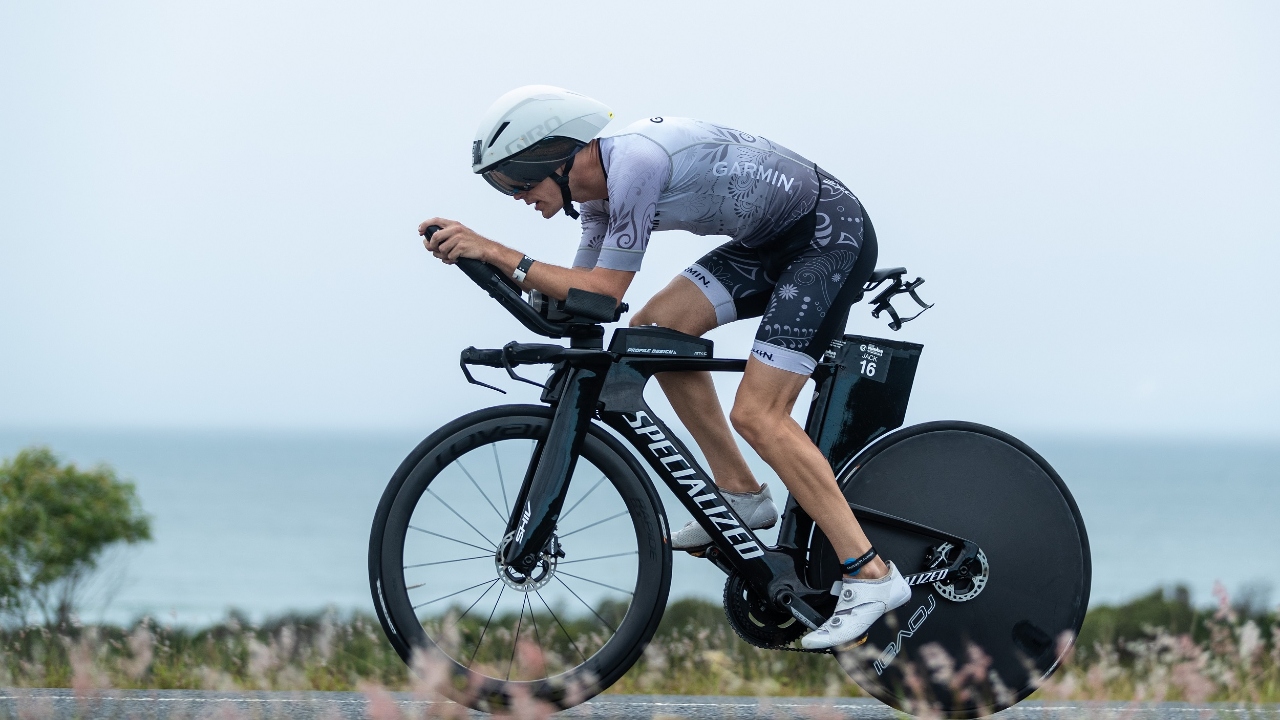 "I think the start list this year brings a really unique skillset that I haven't really raced in New Zealand before and I'm really looking forward to the challenge," added the recent winner of the Queenstown Half Marathon.
"Looking at the start list I can see some serious swim fire power. The Taupō bike course is not very forgiving so I am hoping for a fair race with plenty of separation on the bike where I wouldn't be surprised to see the likes of Mike Phillips start to make some moves through the field coming off the back of Tour of Southland. My training has been going great and coming off the back of that win in Queenstown Half I really want to showcase what I have been up to without having to leave it as a foot race."
Quin on a roll
Among Moody's rivals is Aussie Charlie Quin, who has shot to prominence in recent months since moving up to middle and long distance racing. A breakout win at the Noosa Triathlon was followed by a second-place finish at last month's GWM IRONMAN 70.3 Melbourne and a win at the Laguna Phuket Triathlon in Thailand.
"My season has been up and down. I was racing ITU early in the year and was not able to get the results I wanted which was really disappointing. Since deciding to switch to long course and after winning Noosa Triathlon and coming second in Melbourne, I feel like I have been on a real high. It has been an interesting year but a very rewarding one in my triathlon career," said Quin.
"I know there are a lot of strong guys that will be out there racing. I think I will just race my own race and stick to my pacing strategy and race plan. I will try to worry about too much about what everyone else is doing until the final 5km of the run and hopefully at that stage I will be able to contest for the win.
"Honestly, I would be disappointed not to win on Saturday but will be happy if I race to my full potential and fully empty the tank at the finish line," added Quin.
Home favourites
On the women's side New Zealand's top two female professional triathletes – Hannah Berry (née Wells) and Rebecca Clarke – will go head-to-head alongside a small contingent of challengers from overseas.
Tauranga's Berry is the top-seeded female having achieving podium finishes at the Qatar Airways IRONMAN 70.3 Sunshine Coast and IRONMAN 70.3 Boulder in the United States.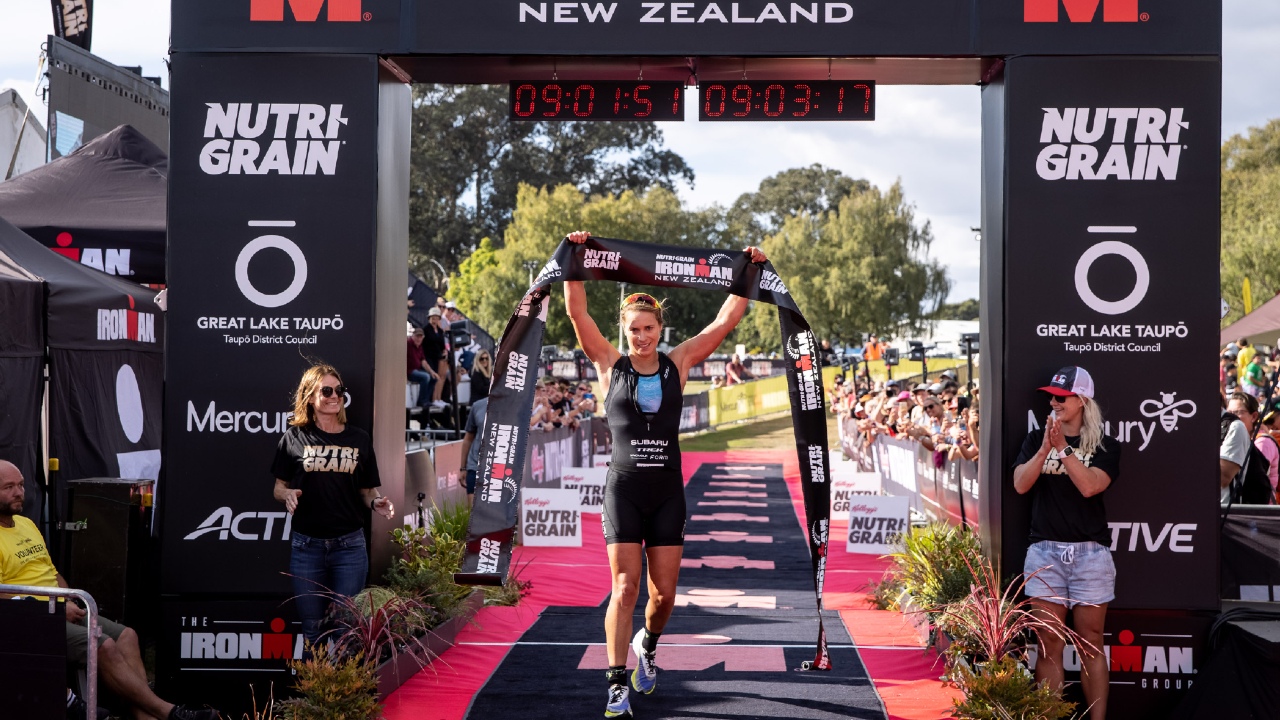 "It has been nice to get a few results this year, however if I'm honest my fitness hasn't been peaking for most of the year due to starting the year off with an injury. So, this year has really involved returning to fitness rather than peaking in fitness. The last few months have been going really well and I'm finally back to hitting great numbers in training and feeling race ready, so I'm really excited to see how I race this weekend," said Berry, the reigning IRONMAN New Zealand and IRONMAN 70.3 Taupō champion.
Auckland's Clarke has had a year to remember, qualifying for her first IRONMAN World Championship after finishing second at IRONMAN Australia in May, subsequently racing the pinnacle event in Kona, Hawaii and achieving a top-20 finish on debut.
"It's definitely been my best year of long course racing over half and full IRONMAN races, my fastest IRONMAN and 17th at the World Champs, I was very pleased with that. The experience of racing the best in the world helps lift your game and I'm excited to use what I have learnt for future races," said Clarke.
Last time an IRONMAN event was held in Taupō was in March 2021, where Clarke finished second to Berry at IRONMAN New Zealand.