Ashleigh Gentle claimed victory at Noosa Triathlon in Queensland on Saturday – the ninth time in a decade she has triumphed at the event.
The Australian was absent from the IRONMAN 70.3 World Championship, where she would have been one of the podium contenders, as she is back in her homeland ahead of her wedding.
But she took the opportunity to tackle the historic Sunshine Coast race again, and reigned supreme as she edged out New Zealand's Amelia Watkinson and Hannah Knighton to finish the Olympic distance course in 1:57:26.
It was another victory in a prosperous year for Gentle, who has enjoyed successes in the PTO US Open and PTO Canadian Open – among others – in 2022.
Noosa attraction
"I guess Noosa Tri's been in the back of my mind all year, it's always one that I really look forward to," Gentle told Noosa Triathlon.
"I felt pretty calm and relaxed heading into the race but, you know, once you get on the start line, you know you have to really focus.
"Every race I come here always pans out really differently, different competitors each year coming in and with some really great strengths pushing me to the end, that's for sure."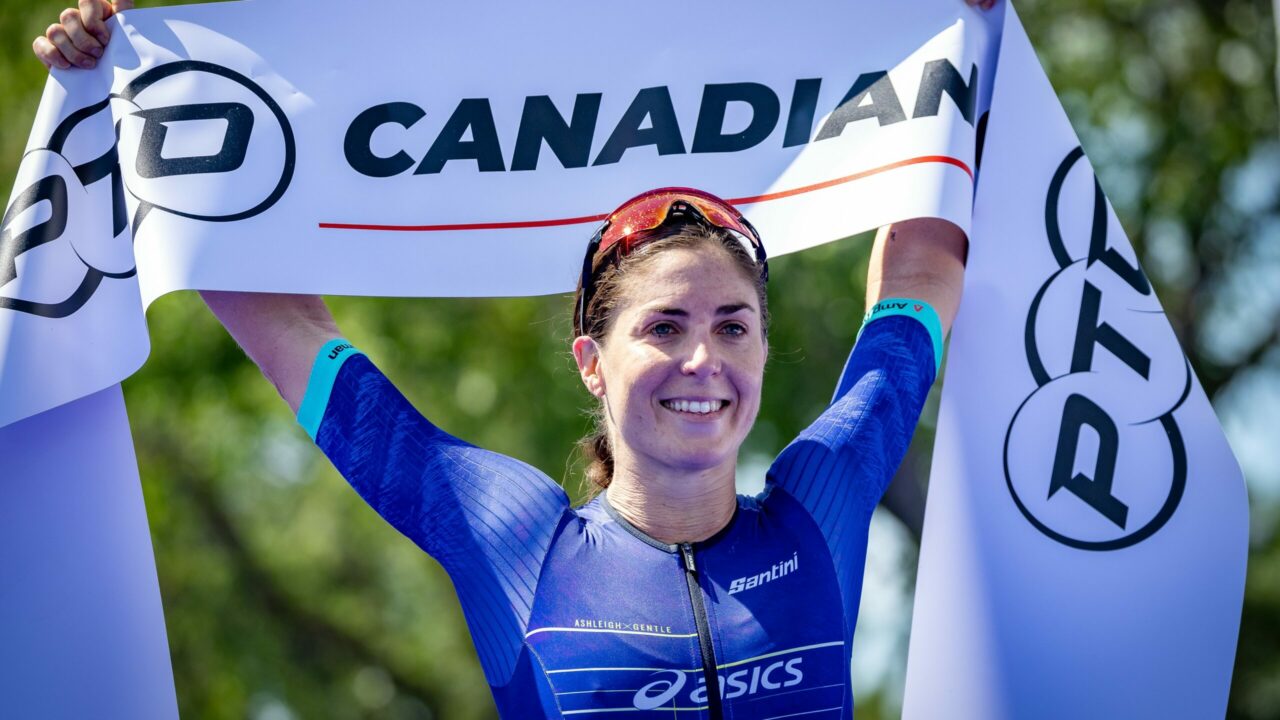 Strong swim
Gentle emerged from the water in fifth, picking her way through the field on the bike to start the run behind the leader Watkinson.
She soon powered past her rival and ended up crossing the line just over a minute clear.
"I had a pretty good swim, I felt like it was pretty fast," she recalled. "I just tried to stick with the group and I knew if I could stay on those feet it would set me up for a good start of the bike," said Gentle.
"On the bike I felt pretty uncomfortable, my legs were just so sore."
"I think I pushed less watts than I have through the year over twice the distance, so I knew the legs were pretty fatigued to be honest.
"But it was still super enjoyable once I got off, I guess. I knew I just had to focus on the run. I had 10 kilometres ahead of me and I just tried to focus on that.
"I think I'm just appreciative of what I've already achieved here and once I get on the start line, even today, I had eight titles but that doesn't mean the next one is just a given, right.
"I have to earn it and I try and put that out of my mind to just focus on the race and I think that kind of helps keep me in a good headspace for each race."
Noose Triathlon 2022 Results
1.5km / 40km / 10km – non-drafting
ELITE WOMEN
1. Ashleigh Gentle (AUS) – 1:57:26
2. Amelia Watkinson (NZL) – 1:58:32
3. Hannah Knighton (NZL) – 1:59:57
ELITE MEN
1. Charlie Quin (AUS) – 1:43:12
2. Jake Birtwhistle (AUS) – 1:44:04
3. Josh Ferris (AUS) – 1:44:37