"The day played out like dreams for me," said Sam Long after he got the win he'd craved at IRONMAN 70.3 St George.
He'd had a couple of high-profile near misses in Utah recently – THAT penalty which derailed his hopes at last year's IRONMAN 70.3 World Championship as well as an agonising defeat in a sprint finish in this race in 2021.
But the American star executed everything perfectly as he ran out a clear-cut winner – with an early surge on the bike and then a second kick going up the big climb of Snow Canyon proving decisive as he won by around two-and-a-half minutes from Trevor Foley, with Jackson Laundry a close-up third.
'Fast and furious'
And talking through the race afterwards, Long said: "I had a pretty good swim, I've been working really hard on the swim.
"The racing's changed a lot and you're used to getting big bike groups now and really having to back the run so I was like, 'okay the bike's going to be a waiting game'.
"But then when I saw where I was, I thought it was time to go as hard as I can out of transition and those first 20 minutes were fast and furious."
That burst vaulted Long from 16th after the swim to second place and he added: "It then settled down and I worked well with Dylan Gillespie before I really pushed on Snow Canyon.
"And then on the run obviously it was a bit lonely out there, with the guys chasing from behind. Big hats off to Trevor Foley and to Jackson Laundry but the day played out like dreams for me. Other than Kona, St George has been the race I've wanted to win forever."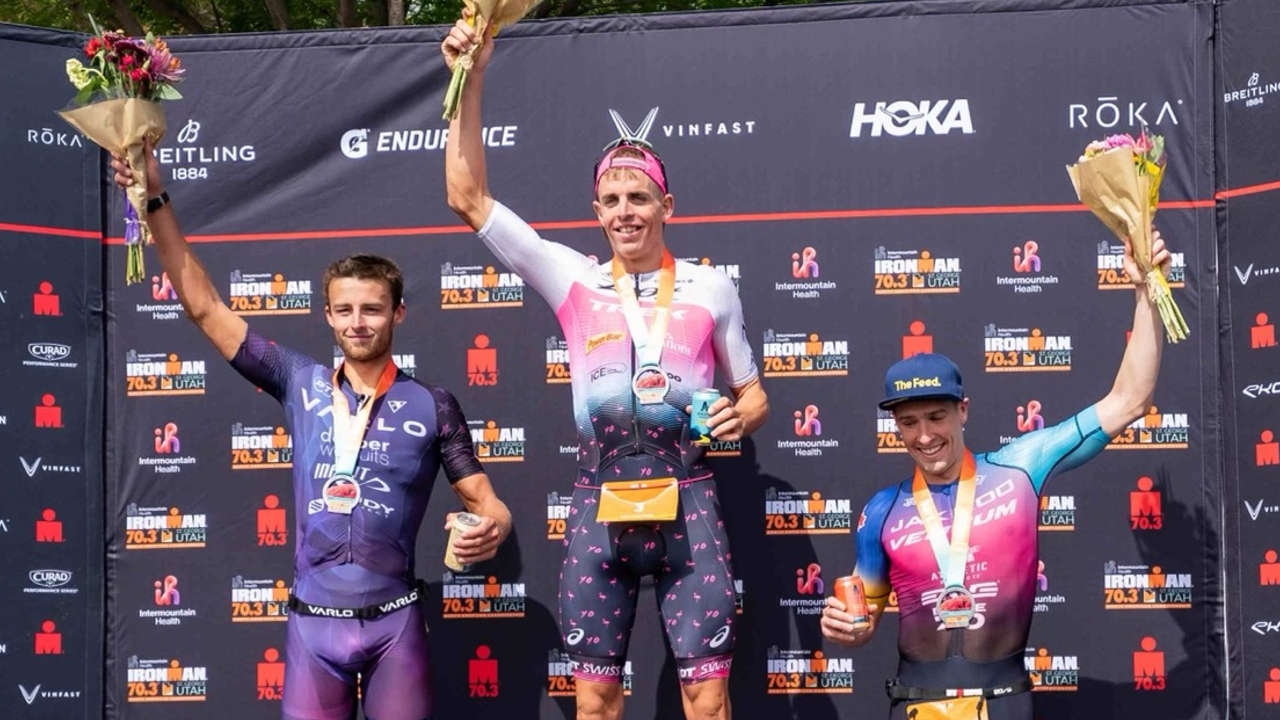 'Sam was stellar'
While Foley made his mark last year, including a win at IRONMAN 70.3 Waco, this was a step up in what was the North American Championships.
And he wrote on Instagram: "To be honest, I'm at a loss for words. A performance like this is something I've been striving for since completing my first 70.3 back in the fall of 2021!
"I had an okay swim for me, the FASTEST bike of the day and tried to hold it together as best I could on the run. From the first mile my legs were absolutely destroyed, but I dug deep in order to secure the podium."
He was also quick to thank training partner Lionel Sanders, who finished fourth, with his cause not helped by a dropped chain on the bike: "Being able to train with one of the best athletes in the world day after day is an experience unlike any other."
Third-placed Laundry said: "It's just a war and you've got to choose when to burn your matches.
"Sam was stellar and was totally gone and deserves his win while Trevor had the breakthrough in second. I was trying to bring Trevor back but he really held strong, congrats to him and no shame in losing to those guys."