With IRONMAN Arizona winner Joe Skipper having already qualified for next year's IRONMAN World Championship the two Kona slots went to the men who joined him on the podium, American duo Matt Hanson and Ben Kanute.
Hanson's 2:35:30 marathon was nearly 10 minutes faster than the rest and saw him surge through the field on the run.
Speaking afterwards to Mike Reilly he said: "The wind was brutal out there on the bike so it was a case of just trying to limit the gaps and give myself a chance.
"I can't believe how quickly Joe rode the course in those conditions.
"I was running a little scared for a while but then the gaps started to come down and I was able to close out second.
"Objective number one was to get a Kona slot, make myself in charge of my schedule for next year.
"I've raced way more than I probably should have this year but rolled the dice, came here and got the reward – and now I don't have to race quite as much next year."
Stunning debut for Kanute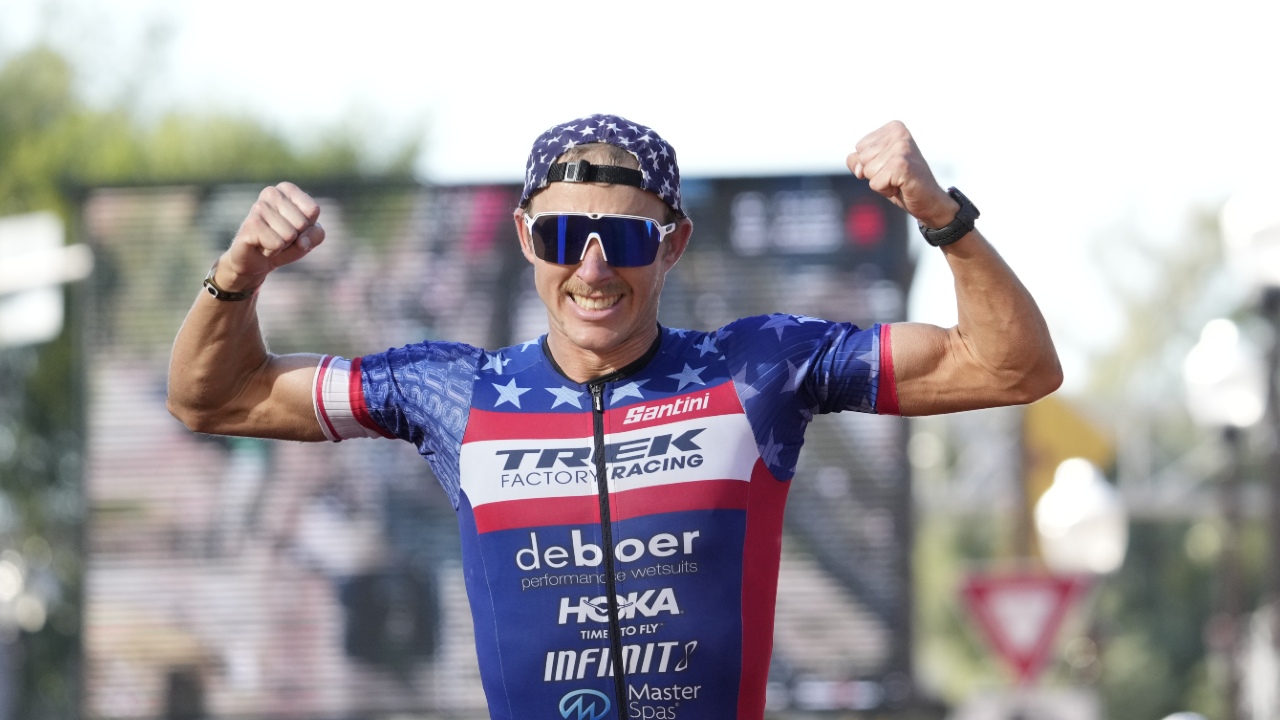 For Kanute it was a Kona place at the first time of asking on what was his IRONMAN debut, hot on the heels of his second place at the 70.3 Worlds.
Explaining the decision to line up, he said: "This just kind of fitted in well. We were going to do it [race an IRONMAN] sooner or later so why not do it in your home state?
"They always say the race starts at mile 18 and between there and mile 20 it got really, really hard. I just tried to hold on as well as I could and break the last six miles up into different pieces.
"I was just racing the whole time and left every single drop out on the course."