Sarah True's stunning return to the sport after the birth of her first child hit new heights on Sunday as she claimed the victory at IRONMAN Arizona.
The American's first race back saw her win IRONMAN 70.3 Eagleman and then she booked her Kona spot with victory at IRONMAN Lake Placid.
All the hard work to get to Hawaii was derailed by illness but she bounced back in style in Arizona, asserting on the run to see off compatriot Skye Moench.
Redemption after Kona frustration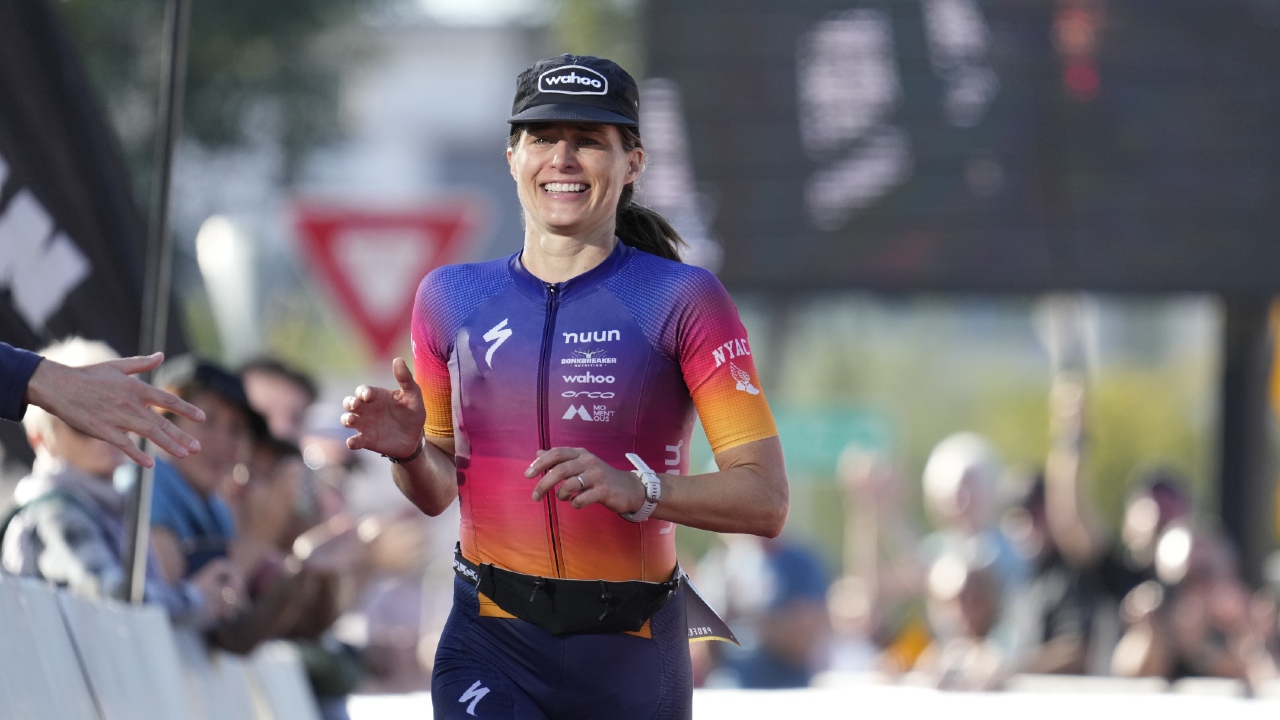 Speaking afterwards she told announcer Mike Reilly: "I knew I would have to be at my absolute best today – thanks to Skye for bringing my best out of me.
"I felt pretty strong going into the race but until you cross the finish line you don't know what's going to happen.
"I had hoped to race at Kona but came there pretty sick so I'm really glad I could come here fit and healthy – I couldn't let the season finish with a DNF. I had to use the fitness and celebrate the hard work that goes into everything we do."
Runner-up Moench said: "I'm proud of myself for fighting all day; these IRONMAN races are just so hard.
"I really tried not to have Sarah with me on he bike but she rode so well and is obviously in really good form.
"I knew getting off the bike with Sarah was going to be a challenge on the run but I just went for it and I think I ran my fastest marathon of the season so I'm pretty happy with that.
"One of the reasons for coming here was to get my Kona qualification. I've just experienced my first Kona and next year is now an open book."
Lewis battles back
In third in an American one-two-three, 20 minutes behind winner True, was Danielle Lewis but that barely tells the story.
Her bid for victory was scuppered by a flat rear tyre on the bike but she battled on superbly to make the podium.
And she explained: "I'm pretty overcome with emotion right now as I was standing on the side of the road for almost 20 minutes. You see all your competitors passing you and it's so tough, especially as I had the swim of my life today – it was a huge PR.
"I had aspirations for placing in the top three in this race and I did that despite the challenges I faced so I'm just so grateful for that in what's only my second full IRONMAN."