It's the race everyone is talking about; Jan Frodeno vs. Gustav Iden vs. Lionel Sanders at IRONMAN California on Sunday.
You can watch the race live (full details HERE) of a race which even Gustav himself says, "If you don't watch this race you're gonna miss something big."
Can the student (Iden) topple the teacher (Frodeno) in what will be his debut attempt at the distance? Will the GOAT continue his now four-year streak of unbeaten races?
To try and answer those questions and more, we called on some athletes with serious history when it comes to what is required to move from Olympic-distance success, to the IRONMAN 70.3 World Championship podium and then on to conquering the full iron-distance.
Our IM California experts
CraIg Alexander is one of the sport's all-time greats. After winning the Lifetime Fitness Triathlon in 2005 (an Olympic-distance 'Battle of the Sexes' event, with the biggest prize purse in the sport at the time), Craig moved to middle-distance racing. There he would win the IRONMAN 70.3 Championship twice (2006 and 2012), and then become IRONMAN World Champion in 2008, 2009 and 2012. 'Crowie' knows what it takes at the highest levels in the sport.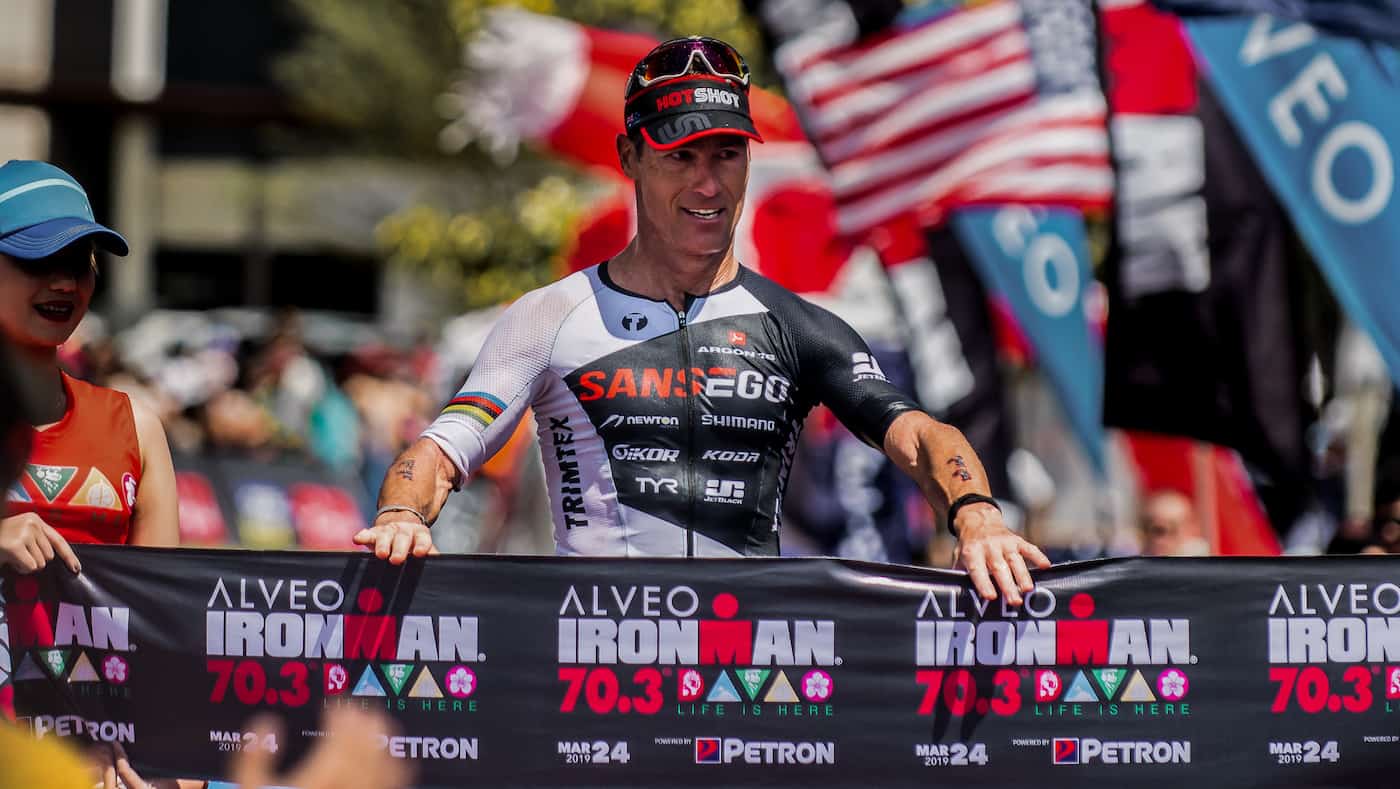 Tim Don is a three-time Olympian, a four-time World Champion (including senior titles in Triathlon Duathlon and Aquathlon) and also an experienced coach. Tim also won one of the biggest cheques in the sport ($200k) at the Hy-Vee Elite Cup in 2010 before his move into middle and long-distance competition. Twice a bronze medallist at the IRONMAN 70.3 World Championship (2014 and 2017), he also won his first IRONMAN (Mallorca 2014) before winning IRONMAN Brasil 2017 in a blisteringly fast time of 7:40:23.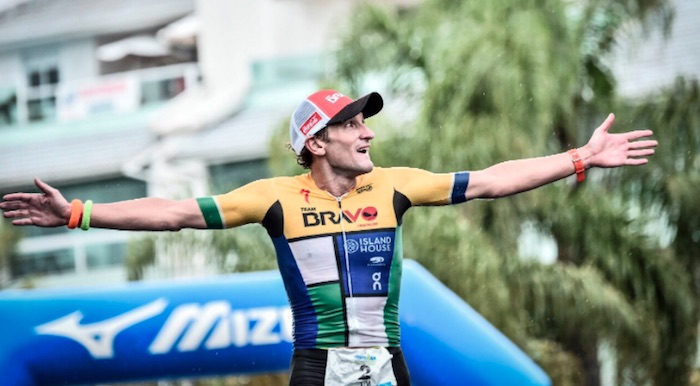 Sorry Lionel, not this week…
Both of our experts were pretty clear about the prospects of Lionel Sanders winning this weekend – slim… at best!
Craig told us: "I am a huge Lionel fan, but I think this is just a bridge too far, even for someone with his amazing powers of recovery.
"His race at the Collins Cup one week after IRONMAN Copenhagen was incredible, but I think he has too many recent marathons in his legs to bike hard and then run sub-2:40, which is what it might take on a fast course (note: fast does not mean easy!). I still expect Lionel to turn in a world-class race but I think California will be fought out between Jan and Gustav."
Tim was pretty direct with his take on Lionel's seemingly late decision to race in Sacramento:
"First up, I am amazed Lionel is racing – is he crazy?! Two weeks ago, he was going to reset and build up to next season and now he has done another massive U-turn. I think his new coach is Gustav's big brother; maybe if Lionel can catch him he will work for him, but I just don't get Lionel with all that talent."
"I am guessing Cameron Wurf won't race, but he does spend some time in L.A. over the winter so he might…, but with Mallorca in his legs I don't think he will be in with a chance for the WIN, but could impact the race massively with his big bike leg."
Frodeno the favourite
Don is pretty clear on who he sees as the man to beat, reasoning: "Jan is the favourite, hands down. Can Gustav swim with Jan? Maybe, but I do think Andrew Horsfall-Turner will – I just hope he does not overbike and mess his run up.
"Could Gustav ride with Jan or ride up to Jan? Absolutely, his bike at St. George was very impressive and the first 140km he will be on the money, then nutrition and fatigue in the aero position will be key for the last 40km.
"That's Jan's speciality – the back end of the bike in an Ironman – holding position, power and still nailing nutrition while knowing he will have to run a fast marathon off the back of the bike. He has also trained the whole season for Ironman, unlike Gustav.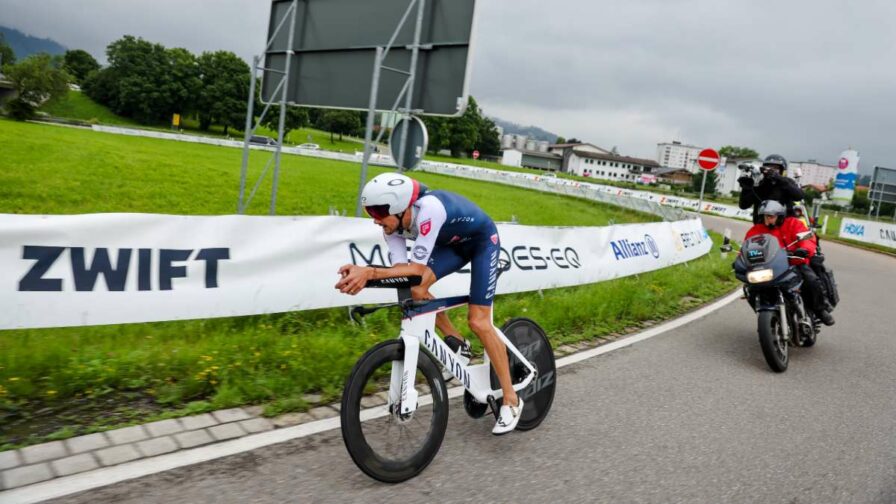 "We have seen Casper Stornes, one of the Norwegian Olympians, race Frankfurt – and up until 10km into the run he looked very, very good, but it was his nutrition plan that ended his day.
"Interestingly, he then raced Nice 70.3 a few weeks later, smashed it big time and said 'Yes, I have nailed the nutrition now….' Really, a four-hour race is so different to an eight-hour race or maybe in this case in California, 7.39 or quicker is possible!!!"
The impact of the course
Could the broadcast pictures we see indirectly impact the race?
"This will be an IRONMAN Live race as well, so I hope the motos don't have an impact on the bike," said Don.
"The weather looks perfect for going fast with lows of 10℃ / highs of 16℃ and 60% chance of rain.
"The swim is point-to-point in a river….downstream I am guessing, ha!!!!! The bike is two loops, so maybe on the second lap age-group athletes might get in the way, but with massive American roads I am sure it won't affect the Pros.
"But wow, only 216m of elevation, that is a mental flat bike, lower back screaming at you. If you stop pedalling you slow down with no false-flats or small downhills to stretch and give the legs a little rest.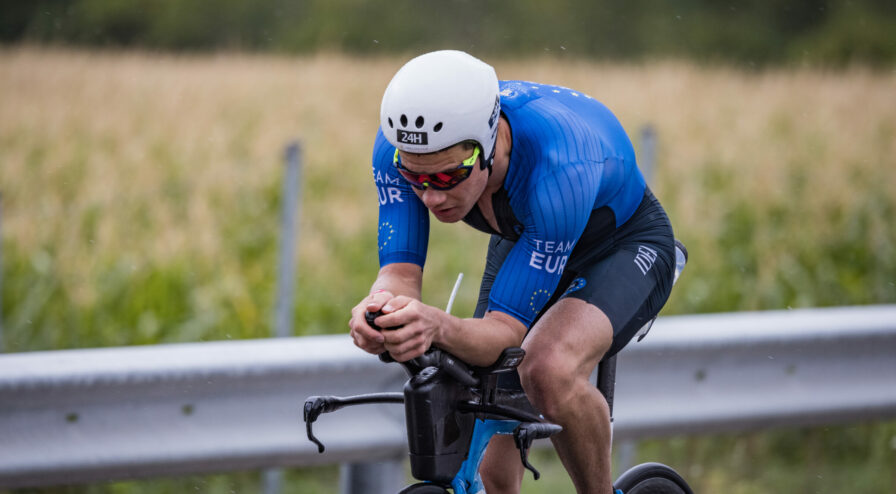 "Again, the run is flat with only 93m of elevation and a big out-and-back then two smaller loops. This will suit Gustav as he can get his legs turning over if he has not overbiked.
"I want it to be a close race but Jan right now is just so bloody good over the full distance. If he is not injured, he is going to be hard to beat even by the two-time IRONMAN 70.3 World Champion… but Gustav is an SLT Eagle so hey, anything can happen!
"I will definitely be tuned in to watch all the action."
Gustav has a chance – 'Crowie'
Craig is also looking forward to Sunday. Like Tim, he has Frodeno as race favourite… but he also outlines what it might take for the iron-distance debutant Iden to take the spoils in Sacramento:
"Like everyone else who follows the sport, I can't wait to watch the race this weekend in California. It is always exciting when the best athletes are racing, whatever the distance or format.
"Jan has not raced much over the past two years and I think he will be ready, very fit and motivated. He is always ready and is the gold standard.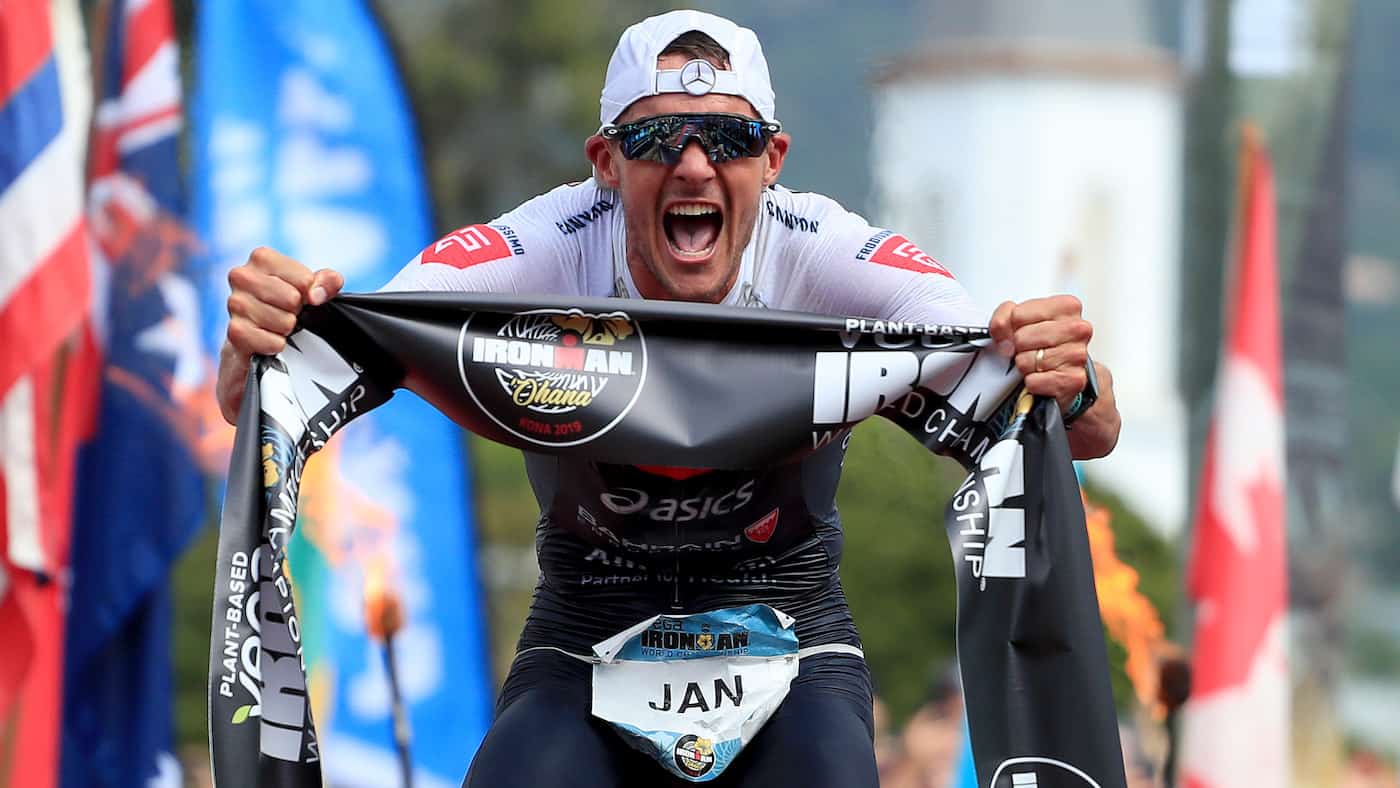 "So does Gustav have a chance in his first race over the Ironman distance? He is the reigning back-to-back IRONMAN 70.3 World Champion. In my opinion, half-iron races are much closer to Olympic-distance events (particularly Olympic-distance non-drafting races), but I love the work ethic and approach to training of Gustav and his Norwegian team-mates.
"Their coach Arild Tveiten knows the sport extremely well and also how to prepare his athletes for different events. They incorporate altitude training, heat acclimation, blood lactic monitoring, technical analysis, etc into their approach and are always incredibly well prepared. I think Gustav will be amazing in his first Ironman, but can he beat Jan?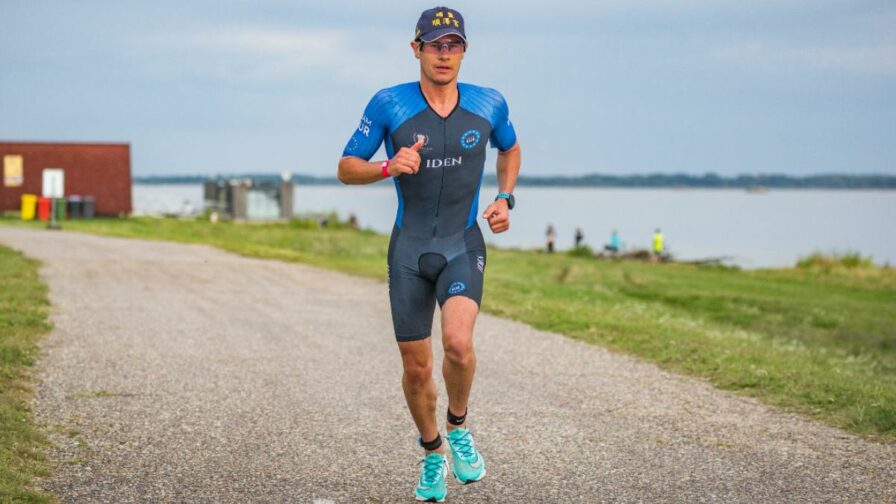 "Jan definitely has the edge in experience and if what I read about the course is correct (it is very flat), I think this takes away a little of Gustav's advantage. But IF Gustav can hit T2 within 3-4min of Jan, I think he can win.
"That is a big IF, I know."