The BMC Pro Triathlon Team enjoyed a dream moment at Kona when they won a first IRONMAN World Championship thanks to Chelsea Sodaro.
They were also to the fore at the pointy end of the men's race as Max Neumann finished a superb fourth in a time quicker than the previous course record – and we'd caught up with the two Kona rookies beforehand ahead of their stellar displays.
So no wonder it was a special week for team CEO Bob De Wolf and we spoke to him shortly afterwards to ask about that much-cherished win.
He told us: "Thursday was a very special and emotional moment, a day that will stay with me for life.
"I was able to find a spot a few hundred meters out from the finish line and I had a little celebratory moment with Chelsea on her way to an incredible victory. A very emotional and proud moment to see her achieve the pinnacle in our sport.
'Ultimate ambition'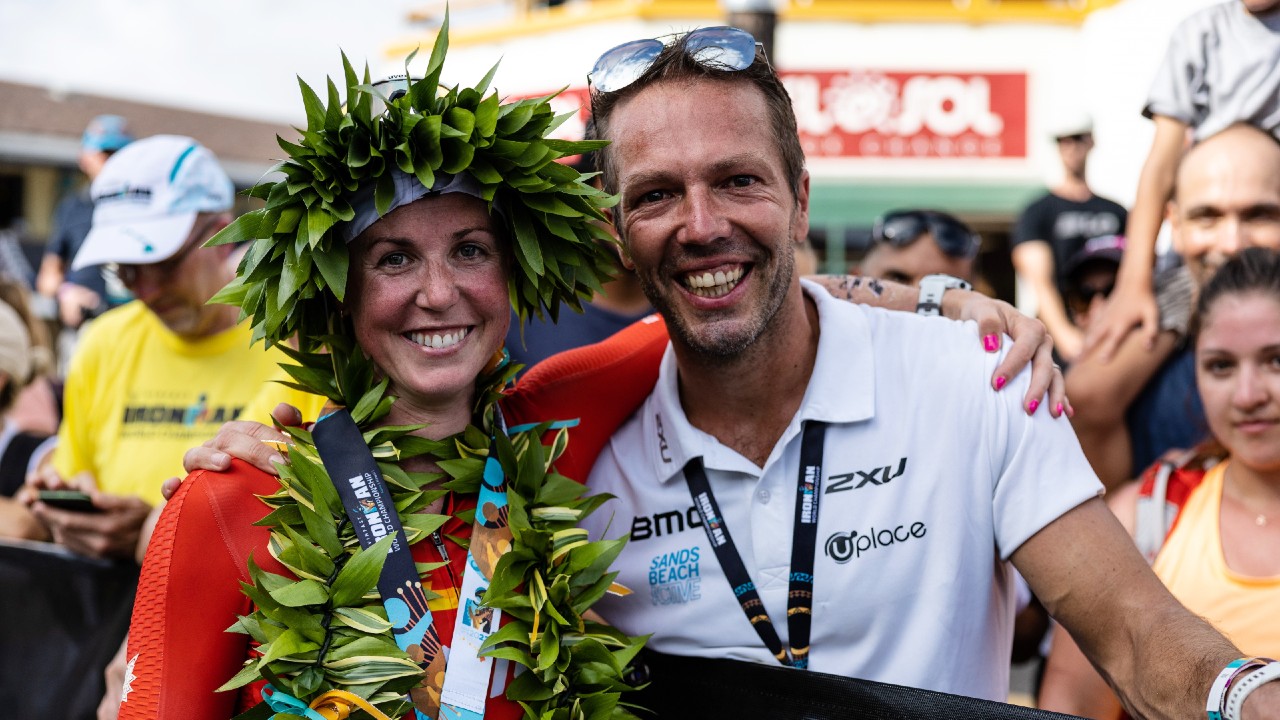 "The start of our project goes back 14 years ago and started as a small Belgian project. Thanks to the support of BMC we were able to develop into a leading international team and over the years winning the IRONMAN World Championship had become our ultimate ambition.
"We had finished third in Kona before, were second with Bart Aernouts in 2018 and of course able to take a brilliant second in St George earlier in the year thanks to the fantastic performance from Kat Matthews.
"To finally take the top step on the Big Island was incredibly special."
Special moment
That mention of Matthews underlines the fickle nature of sport at the highest level after she was ruled out when a car crashed into her on a bike training ride.
And De Wolf added: "The overwhelming feeling is a feeling of gratitude. Gratitude for all the people, partners and sponsors who have been supporting us on our journey all those years.
"Chelsea is a remarkable talent and it has been an honour to work with her over the past four years. I absolutely believed in her ability to win here on the Big Island, that she took the win only 18 months after the birth of her beautiful daughter, has surprised me.
"I knew she would deliver on a great result on her debut, but to deliver on the performance she did was just exceptional. I know how hard she worked for this and especially the sacrifices she had to make to get to this point.
"I am incredibly grateful, proud and honoured to celebrate such a remarkable victory with such a talented athlete."