Norwegian star Gustav Iden says he is eager to test himself over the full distance for a second time at the IRONMAN World Championship on Saturday.
The two-time IRONMAN 70.3 World Champion has never raced at Kona, with his only other full distance race being last year's IRONMAN Florida, where he overcame Lionel Sanders with a superb performance.
Iden has enjoyed a prosperous 2022, claiming wins at The Championship and the PTO Canadian Open, as well as winning his match at the Collins Cup to help Team Europe retain their crown.
And having racked up some intensive training in Hawaii, the 26-year-old says he feels ready take on triathlon's most iconic race on Saturday.
Kona novice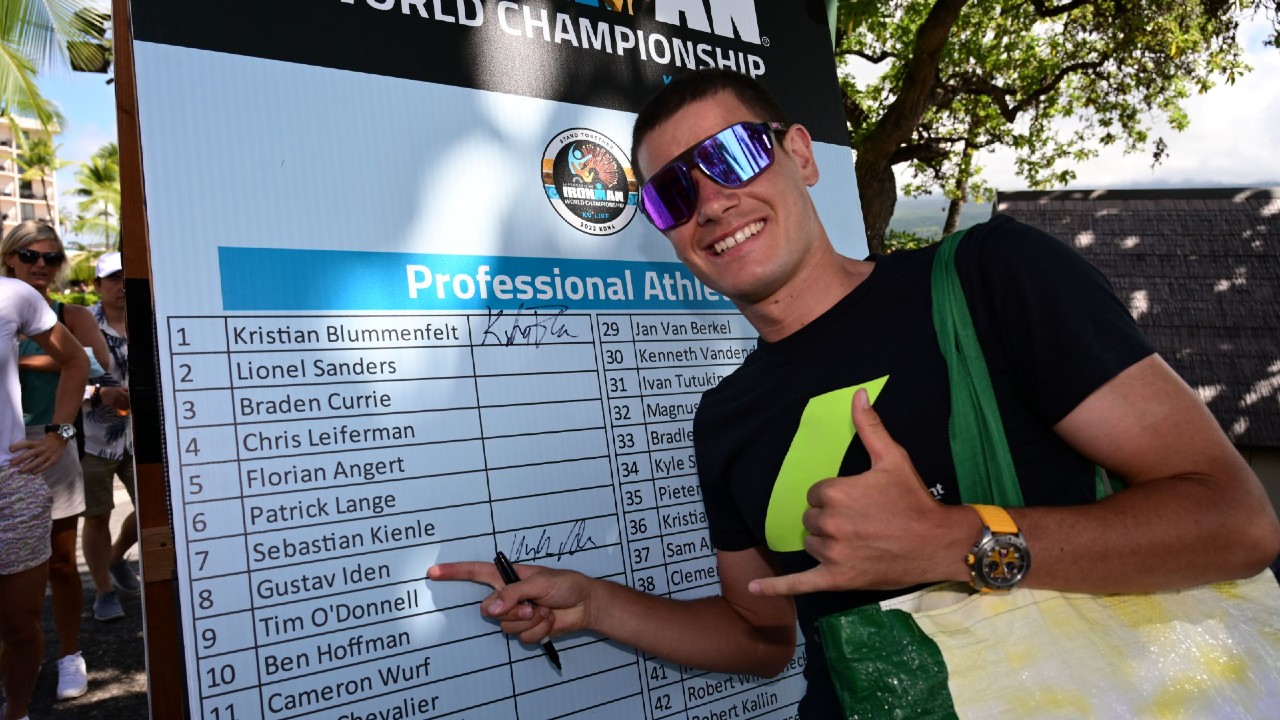 "This is going to be my second ever full distance IRONMAN," the PTO World Ranked #3 said at IRONMAN's pre-race press conference.
"Not only a rookie on the island, but a rookie on distance."
"But I feel I've got some good experience from training; I get a lot of confidence from my training. I almost did an IRONMAN this past weekend!
"I've done some learning on the island. It's going to be hot and challenging towards the end, but I think I have a plan, and if the plan holds it will be a good result."
Full distance 'fun'
Iden's second crack at the full distance was originally scheduled to come at the delayed 2021 IRONMAN World Championship in St George, but a respiratory tract infection ruled him out of the event in May.
However, he has now moved on from that disappointment and is keen to enjoy the remainder of the season, which has seen him take a break from short course racing.
"I always have a good plan, but some plans can't hold up to what you think [will happen]," he remarked.
"[I was] pretty devastated I couldn't race [in] St George, but it's all behind me now.
"I'm glad I have a second chance to race a full distance World Championship in my year off from my real triathlon short course career. It's fun to do some long stuff as well."