Such is the level in modern triathlon that what would have been a run course record (2:39:21) and a course record (7:43:23) 'only' earned World Triathlon, Olympic and 2021 IRONMAN World Champion, Kristian Blummenfelt, third place on Saturday as the IRONMAN World Championship returned to Kona, Hawaii.
That's what happens of course when you measure against those records pre-race, as by the time Blummenfelt returned to Ali'i Drive, Gustav Iden had run even faster to set new standards.
Sam Laidlow couldn't be caught either, as he destroyed the bike course en-route to second.
Gustav was flying
For one (brief) moment it looked as though it would be Kristian setting off in pursuit of the long-time leader, but Big Blu explained that he knew he was under pressure.
"That was a brutal run. I knew Gustav would be fast on the run, and he was just flying. I tried to do whatever I could by being tactical, not taking any pulls there on the run and just hope that I had something left. Coming out of the Energy Lab I got a little gap through an aid station, but I guess he just let me believe that I had a chance. I gave it a go, but I guess he was just playing me up there and boom, he went."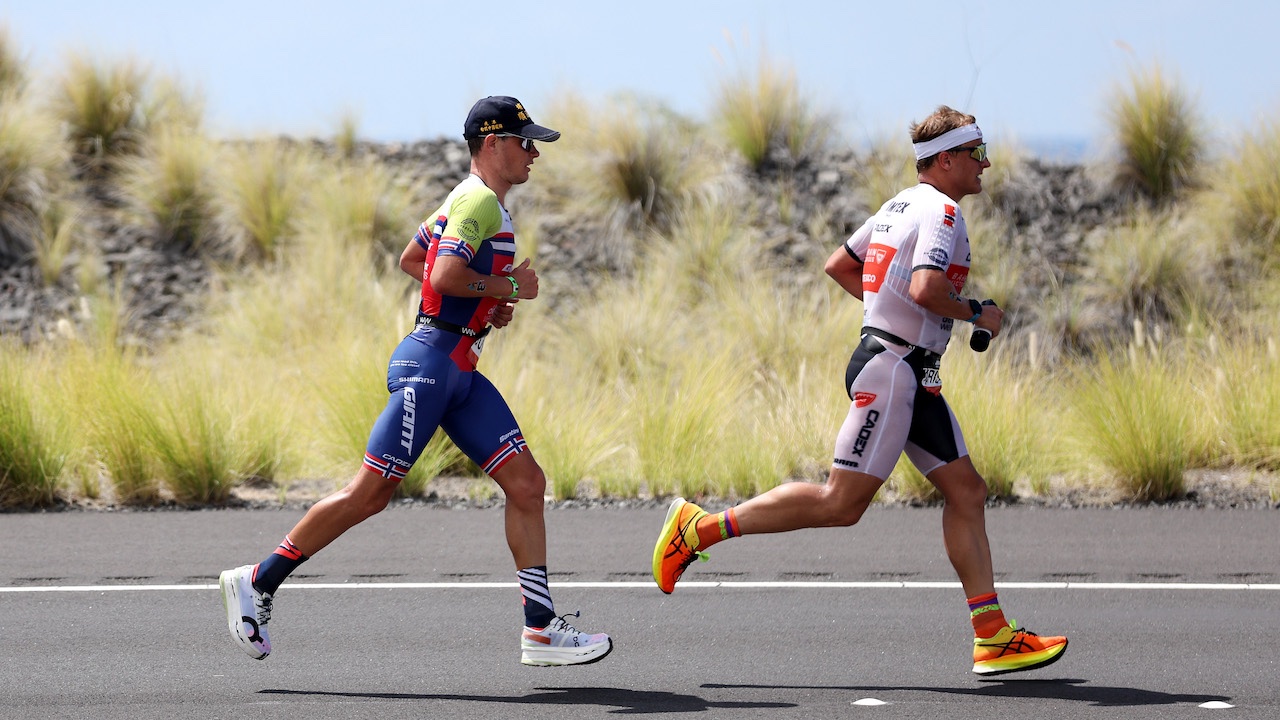 "We were pushing hard and Magnus was surging once in a while. We went up to Hawi quite hard but I felt alright when I started running, it's just that the pace was a few seconds too fast for me. I just tried to hand on."
Praise for Laidlow
The Norwegian duo have earned the right to the confidence that they typically display. Their results prove that. You can't win them all however, and the Olympic champion was very impressed with the 23-year-old Frenchman, Laidlow:
"I thought we would be able to catch Sam, but he was just running so well and extremely well done to him for getting into second."
"We sort of let Sam go (Ed. on the bike] because I thought it would be a battle between me and Gustav. I was very surprised when we got feedback that he was five minutes up front, so that he was really smashing it hard on the bike there back on the Queen K and really running well. I thought that we would catch him but he was running so well, especially the last half, the same as Gustav and so one and three for the team isn't too bad. I'm happy to make it on the podium, but that was tough.
"40 minutes post-race and still broken. It's a tough one, and I guess tomorrow is going to be tough too."