It was a fourth successive Kona runner-up spot at the IRONMAN World Championship for Lucy Charles-Barclay, but this one was a little more special than the others.
Earlier in the year her chances of even making the startline looked remote after she suffered a stress fracture in her left hip.
But her comeback from injury could hardly have gone better as she was crowned World Long Distance Champion in Samorin.
And after her battling podium place at the US Open in Dallas, Charles-Barclay and her team decided to give the green light for a return to Hawaii.
A win to even make startline
Neither she – nor anyone else – had an answer to an incredible marathon from America's Chelsea Sodaro, who won by nearly eight minutes on what was her first appearance in the IMWC at Kona.
And Charles-Barclay explained: "Earlier on in the year I didn't think I'd even be here so to get second is absolutely incredible.
"Today definitely exceeded my expectations. At the beginning of the year when we found out I had a fracture in my hip, we were told to write off the year by the specialists.
"But we haven't been here for three years, so the island was calling me back. We didn't know if it would be possible but I had an incredible team around me.
"It just shows you should work hard and if things aren't going to plan then just have patience, believe in yourself and you can get better.
"To come away with the second place is incredible and I think this one means a lot more than the other second places I've had. It definitely feels like a win. And it's probably the strongest I've felt over this distance – so super happy with the result."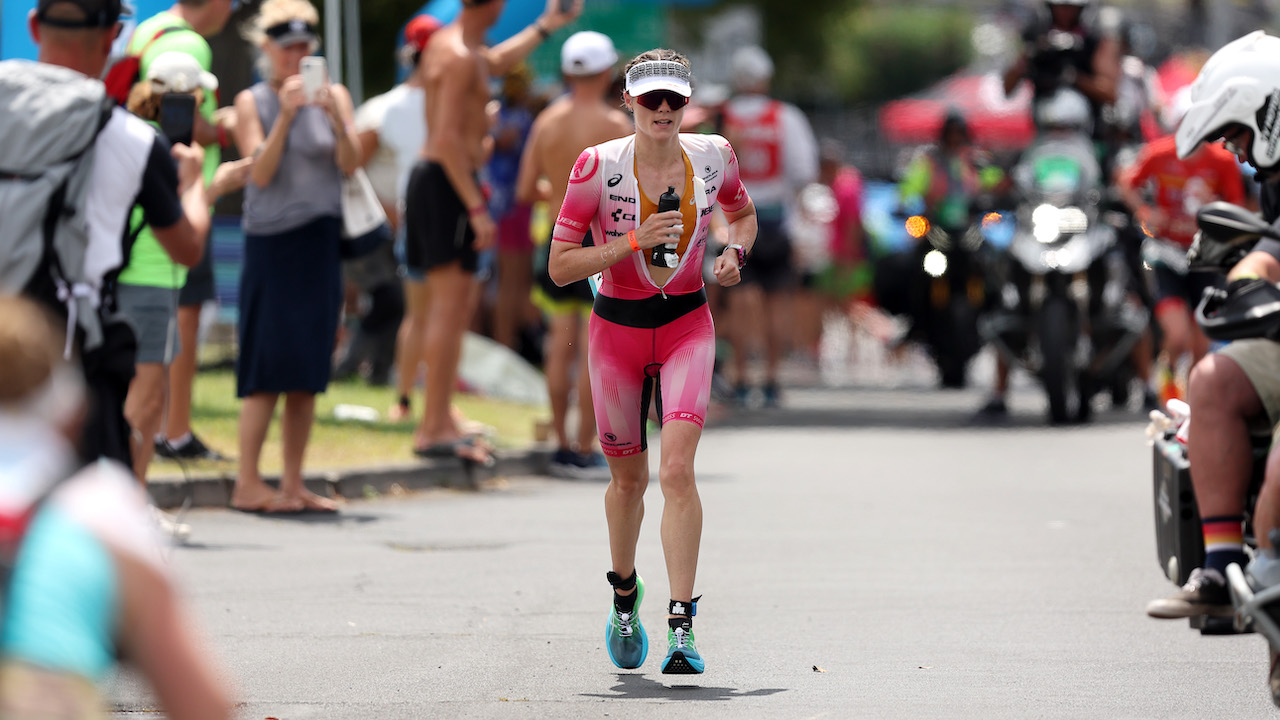 Digging in
The Brit led from start to finish in the swim, for most of the bike and then early on in the run but she had to battle hard to hold off 2019 champion Anne Haug for second place.
Charles-Barclay added: "I knew the calibre of runners behind me so I knew I had to go out hard if I wanted any sort of chance of staying near the front.
"And then I had to just keep digging, do my own thing – and I still can't believe I held on for second.
"I'm proud of myself but I'm so proud of the team and people around me, I can't thank them enough."
Next up is the defence of her IRONMAN 70.3 World title in St George in three weeks.