Magnus Ditlev believes strong winds during the IRONMAN World Championship will boost his chances of victory.
The Dane comes into the Kona race with several strong performances under his belt this year, picking up second at IRONMAN Texas and the PTO US Open, either side of a statement victory at Challenge Roth.
Although he is debuting in the iconic event, Ditlev, who one of the strongest cyclists in triathlon, says his first impressions of the bike course have left him feeling largely confident.
Well suited
"I feel it suits me quite well actually," the PTO World Ranked #2 told Bob Babbitt on the iconic 'Breakfast with Bob from Kona' (embedded below).
"I would have liked maybe a little more elevation on the bike course but if the wind really blows then that could make up for some of it."
However, one aspect that surprised the 24-year-old was the amount of climbing involved in the 180km route.
"But the bike course is actually harder than I had expected and what you'll see when you watch the broadcast doesn't look that hilly as it is," he noted.
"But especially when you're climbing up Hawi and going back again and also just on the way back on the Queen K [Highway], it just goes up and down the whole way.
"I think if you have a bad day then it can be a really lonely and tough ride back from Hawi."
"It just continues and continues. I can't see why there shouldn't be some
quite large gaps, especially if the wind blows."
Wind wishes
And strong winds are exactly what Ditlev is hoping for on Saturday, as such conditions would allow him to further utilise his ability on the bike and enhance his chances of a dream win.
"I want it to blow real bad," he laughed. "I'll sort of optimise my setup on the bike towards crosswinds, so I believe if there is a crosswind then I will be quite fast.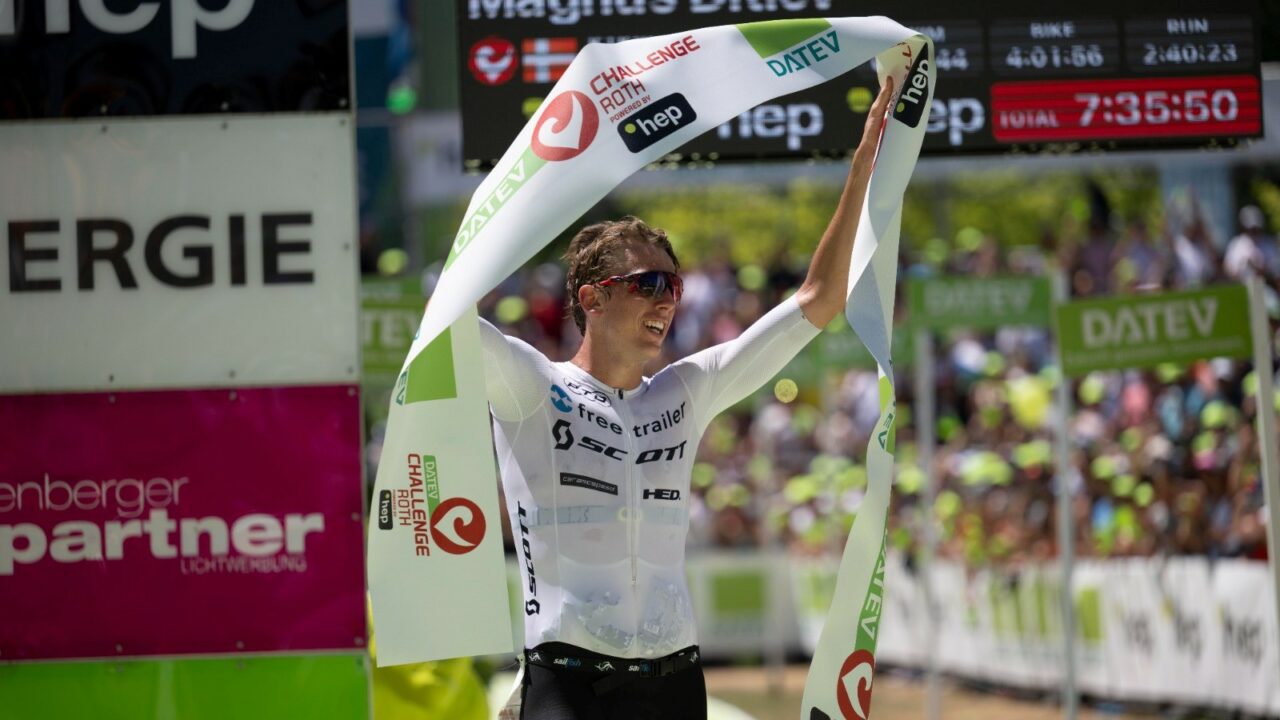 "That's what I'm racing for, so I'll try to race for the win and if I end up winning
or not, it's what I'm always aiming for."
Despite harbouring hopes of clinching the title, Ditlev recognised that there is a formidable array talent across the men's field at Kona and asserted that he will be focused on his own race.
"Of course, I know it's going to be extremely difficult."
"I'll probably have more than 10 guys that say they want to win – and can win on paper."
"So, I don't try to focus too much on necessarily the win but during the race, executing all my small tasks and nailing the nutrition and the pacing plan and the strategies around that, and then I know if I do that then I will end up in a good spot."
Record under threat
While he is hoping for wind to benefit his own performance, Ditlev claimed that a calmer day will undoubtedly see the course record – a 7:51:13 set by Jan Frodeno in 2019 – broken.
"If it's calm conditions then the record will fall for sure," he stated. "That's definitely 100% sure.
"But if the wind blows, it can be really windy here, I experienced that myself the other day and then it's difficult to predict how much it affects the overall times."