Will it be 21st time lucky and win #13 for Cameron Brown on Saturday?
British hopes are strong for IRONMAN New Zealand 2018
The first full distance IRONMAN™ race of 2018 takes place on Saturday with the 34th edition on IRONMAN New Zealand. A look ahead to some of the key stories and athletes that will likely be making some headlines this weekend…
The King of Taupo
In 1997, Cameron Brown raced IRONMAN New Zealand for the first time. 23rd place and a time of 9:40:23 was a solid start for the athlete that had taken Silver behind Great Britain's Spencer Smith at the ITU Junior Triathlon World Championships five years previously, but it certainly didn't predict what would follow.
Aside from 1998, Brown has not missed a year since – and has won IRONMAN New Zealand 12 times. Now aged 45, can the King of Taupo turn back time (again…), and add another win? Most thought he was too old two years ago – and he won then in course record time. The normal rules don't apply when it comes to Brown and Taupo.
Perhaps overlooked in all of those wins is this incredible statistic – Cameron Brown has finished in the top-three at IRONMAN New Zealand for 19 consecutive years.
Has anyone else in the sport ever finished on the podium for two consecutive decades at a major international event? That's what Brown could achieve on Saturday. Quite staggering.
Defending Champions
The 2017 edition of the race was won by Braden Currie (NZL) and Jocelyn McAuley (USA) – and both will be in Taupo again this weekend. Currie comes into the race in fine form, having pushed IRONMAN 70.3 World Champion Javier Gomez very close two weeks at the half distance Challenge Wanaka. Strong across all disciplines, he'll surely start as race favourite once again.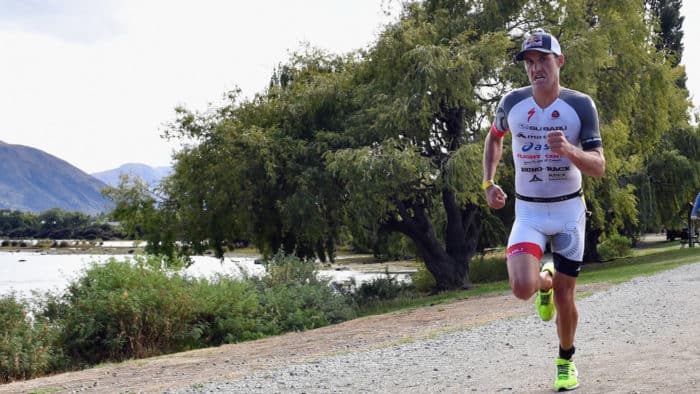 Jocelyn McAuley built on her win in 12 months ago, going to the IRONMAN World Championships in Kona and finishing in tenth position. Her success last year was built upon a fine Sub-3 hour marathon, which took her to a clear 12 minute victory.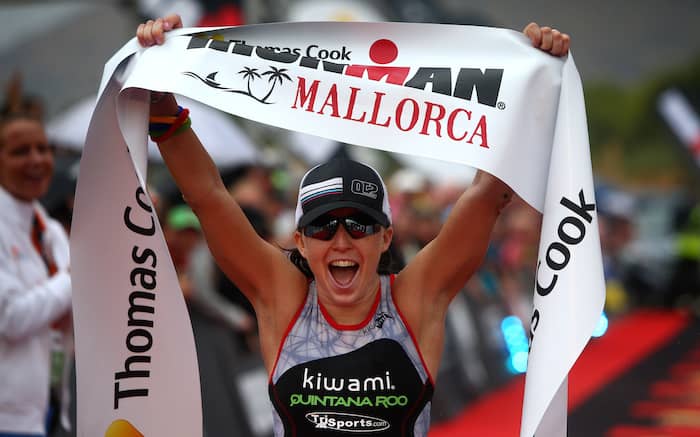 British Prospects
As you would expect, the start list is dominated by quality talent from New Zealand – but the two British entries, Joe Skipper and Laura Siddall, will both start believing that they can win. Both have finished second in Taupo previously – can either become the first British winner of IRONMAN New Zealand?
Laura has continued to improve year-on-year, with 2017 clearly her best yet, since switching to the Pro ranks after winning Age-Group World Championship titles in 2013. At Challenge Wanaka two weeks ago she was just 11 seconds behind Annabel Luxford at the finish – but perhaps more importantly, showed her always impressive cycling was in fine shape and perhaps better than ever? She may well need to use that strength this weekend, given the run power that McAuley showed last year. Having won her first IRONMAN last year, she is quite capable of adding another one here.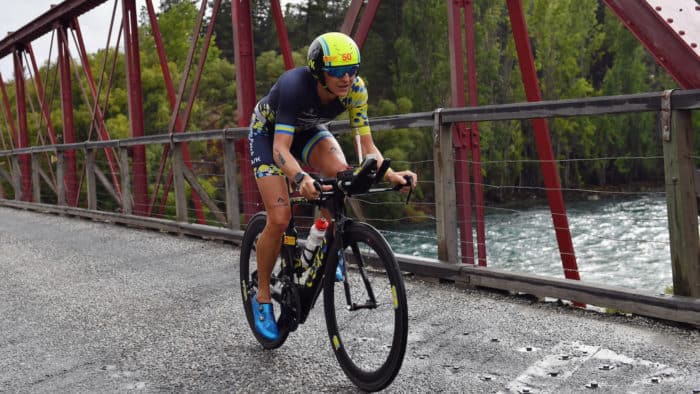 For Joe Skipper, while his finish (seventh) wasn't what he was hoping for in Wanaka, he certainly showed that his cycling was right on the money and gave it full gas on the bike, certainly not playing a tactical game. His best performances have come over the longer format and he typically responds well to having had a warm-up race too. With course knowledge from two years ago and having been based in New Zealand for the best part of a month now, he will expect a much improved result this week – and will likely get it too. Will that be enough for the top spot on the podium? That is a tough ask, but having won the ETU Long Distance Championships in Almere last year, he now knows what it takes to reach the very top step. Expect a very hard fought race to the finish.
https://www.instagram.com/p/Bfkf0OfhlXC/
The Brits – IRONMAN New Zealand History
Joe Skipper: 2016 (2nd – 8:09:37)
Laura Siddall: 2017 (2nd – 9:21:53), 2016 (4th – 9:09:08)
IRONMAN New Zealand Winners 2010-2017
2017: Braden Currie (NZL) / Jocelyn McAuley (USA)
2016: Cameron Brown (NZL) / Meredith Kessler (USA)
2015: Cameron Brown (NZL) / Meredith Kessler (USA)
2014: Marko Albert (EST) / Meredith Kessler (USA)
2013: Bevan Docherty (NZL) / Meredith Kessler (USA)
2012: Marino Vanhoenacker (BEL) / Meredith Kessler (USA) **
2011: Cameron Brown (NZL) / Samantha Warriner (NZL)
2010: Cameron Brown (NZL) / Joanna Lawn (NZL)
(** Half distance due to weather)
IRONMAN New Zealand Course Records
WOMEN: Meredith Kessler (USA) – 2016 >>> 8:56:07
MEN: Cameron Brown (NZL) – 2016 >>> 8:07:57
2017 Prize Money ($60,000 total)
1st – $12,000
2nd – $6,000
3rd – $4,000
4th – $2,750
5th – $2,000
6th – $1,500
7th – $1,000
8th – $750
(Equal purse, Men and Women)