Second career 'Sub-8' for new European Long Distance Champion Joe Skipper
(Click HERE for the Great Britain Age-Group medals from Almere)
As we've reported having been on-site at IRONMAN Wales, wind and rain – lots of it – were part of the day in Tenby. It would appear that Saturday's Challenge Almere-Amsterdam, the host of the 2017 ETU Long Distance Triathlon European Championships also featured its share of adverse conditions too.
The 37th edition of the Almere event proved to be a great day for Great Britain's Joe Skipper. Having decided earlier in the year to cancel any plans to chase Kona qualification after a puncture-impacted DNF at IRONMAN Texas, he returned to Challenge Roth in July and once again took second place in Bavaria. Despite a string of fast times and podium results over the past three years, Joe has more often than not been the proverbial "bridesmaid rather than bride", and so the ETU Long Distance Triathlon European Championships provided a great incentive to secure the top step of the podium.
Three minutes down after the opening 3.km swim, which saw four athletes (Jaroslav Kovacic (SLO), Evert Sheltinga (NED), Georgy Kaurov (RUS) and Your Severin (NED)), Joe set the second fastest bike split of the race (4:22:35) to get right back into the mix, with Kristian Hogenhaug (DEN) having set a blistering 4:13:25 to reach T2 alone, with Joe well in the mix for the podium in fourth place.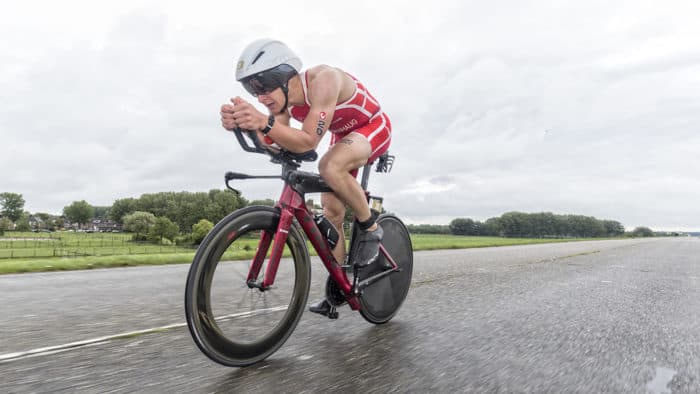 Skipper is confident of his running ability – and would need it too – battling late into the race with the Ukrainian veteran, Viktor Zyemtsev, who caught the young Brit. Digging deep, Skipper responded and would push on, push away and – with one eye on the clock – push on to the finish, even managing to sprint to the line to break the eight hour mark for his second 'Sub-8'.
Joe stopped the clock at 7:59:39, having run a 2:41:05 for the marathon. Joe's present to himself after that? A new coffee machine!
https://www.instagram.com/p/BY1CciGFlG6/?taken-by=notanotheraveragejoe
While fifth place would be the best finish, courtesy of Evert Scheltinga, for the home nation in the Elite Men's race, it was a different story for the women, where Yvonne Van Vlerken continued her amazing career with another title and a 13th time under the nine-hour mark over the distance.
Almere-Amsterdam ETU Challenge Long Distance Triathlon European Championships
Saturday 9th September 2017 – 3.8km / 180km / 42.2km
ELITE MEN
1st – Joe Skipper (GBR) – 7:59:39
2nd – Viktor Zyemtsev (UKR) – 8:03:14
3rd – Jaroslav Kovacic (SLO) – 8:05:40
4th – Kristian Hogenhaug (DEN) – 8:08:40
5th – Evert Sheltinga (NED) – 8:12:37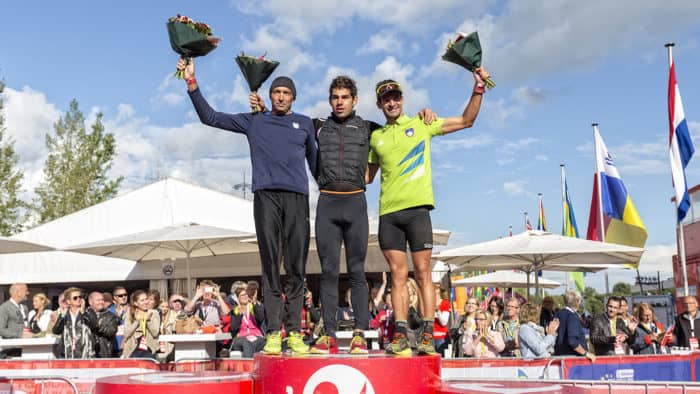 ELITE WOMEN
1st – Yvonne Van Vlerken (NED) – 8:51:13
2nd – Sarissa De Vries (NED) – 9:09:44
3rd – Hanna Maksimava (BLR) – 9:20:02
4th – Lina-Kristin Schink (GER) – 9:27:42
5th – Lucie Zelenkova (CZE) – 9:34:02