This is a preview of the race – click on links to read how Mike Phillips came out on top after an epic all-Kiwi tussle in the men's race while Dutch athlete Els Visser ran out a clear-cut winner in the women's event.
The full-distance racing season gets into gear this weekend with an IRONMAN double-header starting in Taupo before the action moves to South Africa.
Braden Currie and the globetrotting legend that is Sebastian Kienle headline the men's field, while Hannah Berry and Rebecca Clarke are the top two in the women's.
Start time and tracking
The 2023 Nutri-Grain IRONMAN New Zealand takes place on Saturday March 4 2023, with the 3.8km swim in the fresh waters of Lake Taupō a one-lap clockwise loop followed by a bike course which is described as "rolling", the two circuits each featuring two steady climbs. And the 42.2km run is four loops around town.
The men will start at 7:50am local time, with the women setting off two minutes later. That corresponds to 1850 in the UK on Friday, 1950 CET and 1350 Eastern. The 2023 IRONMAN broadcast schedule has just been released but it doesn't feature any races in March.
That means that the ever reliable IRONMAN Tracker will be your primary information source for real-time data.
Pro Men
Kiwi Braden Currie is the top male seed and the reigning champion, having held the title since 2021 when the professionals last raced over the full distance.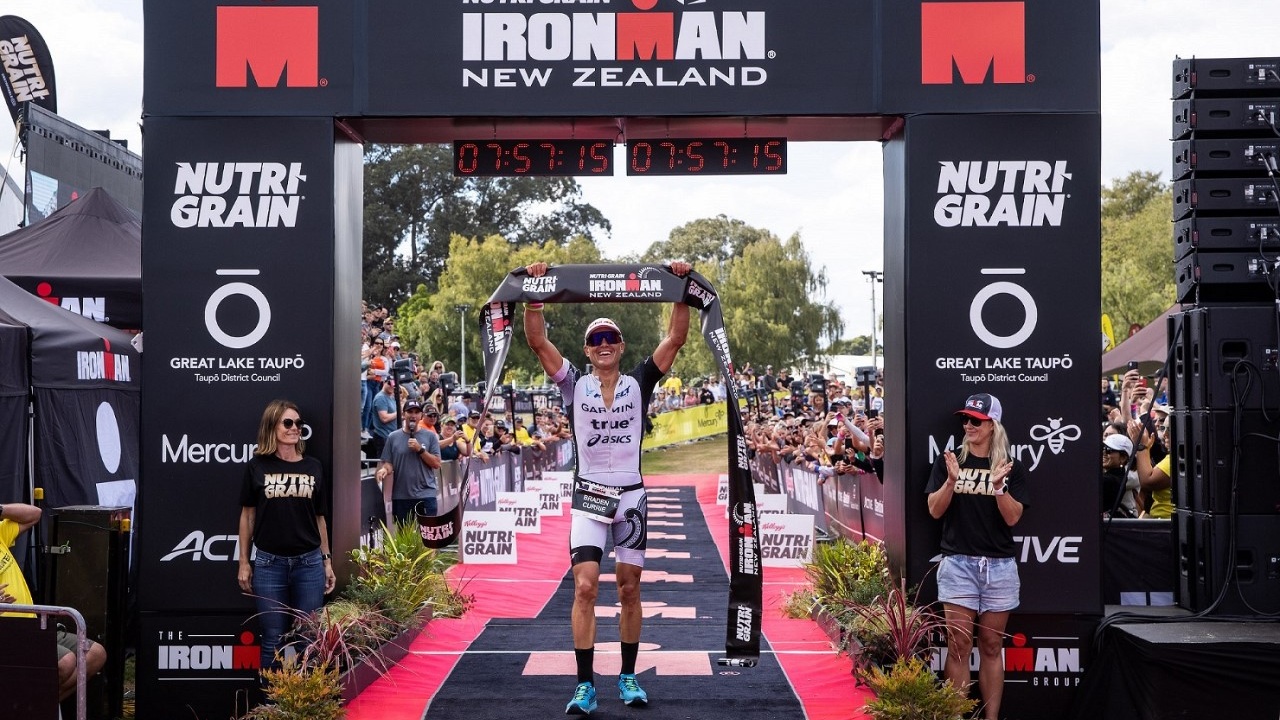 He's already won the Tauranga Half this season and says: "It's awesome, I'm relatively used to going into races with the pressure of either being reigning champ or having a bit of a target on my back, so things don't change too much. I look forward to racing again."
Currie, who has been living and training in Wanaka over the past few months, added: "I've had a good summer of training," he said. "Training wise, it's been going pretty well, I had a lead in race in Tauranga, I missed IRONMAN 70.3 Tasmania for family reasons, but it meant that I've had a really good training block into this one."
German star Sebastian Kienle meanwhile is set to make his IRONMAN NZ debut after announcing that 2023 will be his last year competing professionally in the sport and embarking on a 'farewell' tour before his retirement.
The 38-year-old has been in New Zealand for a few weeks to acclimatise ahead of the event, also based in Wanaka, but has endured a difficult preparation after picking up an illness prior to flying over.
"Preparation has not been ideal since I've been a little bit sick before I left home and of course the travel and the time shift didn't really help. But this last week has been definitely quite good, I've been enjoying Wanaka quite a lot, New Zealand is absolutely awesome, I think it's a perfect country for our sport and I'm super stoked that I'm able to race IRONMAN New Zealand. It was definitely good to come here three weeks prior to the big race and I'm definitely feeling better every day.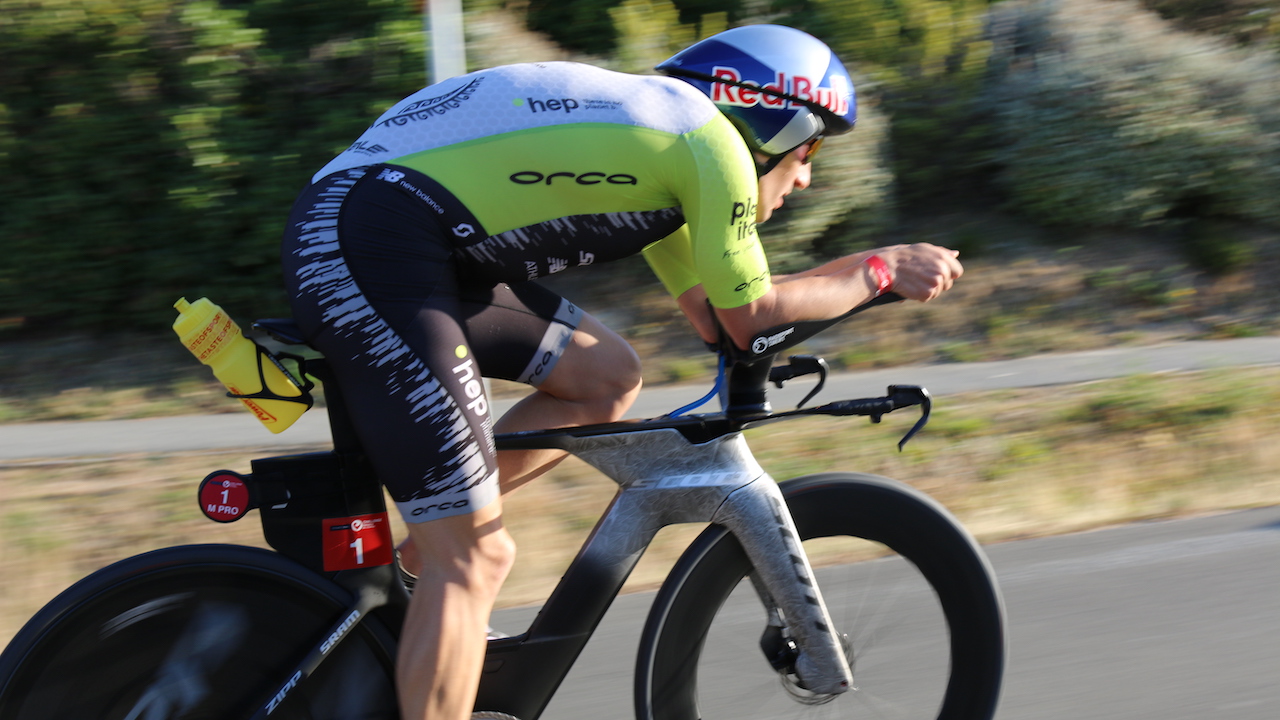 "Obviously I have goals for the race, a podium would be nice, I've trained a little bit with Braden and I think it's going to be very tough to beat him."
Saturday also marks the last time 12-time IRONMAN New Zealand champion Cameron Brown will race the event as a professional athlete.
The 50-year-old, who made his IRONMAN New Zealand debut in 1997, will line up for his 25th start at the event this weekend. Consecutively between 1999 and 2018, Brown achieved 20 podium finishes and won the event a record 12 times – the most wins ever at a single IRONMAN event.
Though it would be the fairytale ending, the Aucklander says having the likes of Currie and Kienle on the start list means: "Winning is not realistic anymore, although I can say I would love to, but being 50 years of age brings so many challenges to the day."
There's another former IRONMAN NZ champ lining up in Mike Phillips (NZL) while 2021 IRONMAN Western Australia champion Matt Burton (AUS) and three-time IRONMAN Switzerland winner Jan Van Berkel (SUI) are others to watch out for but Currie is very much the one to beat.
Pro Women
Rebecca Clarke (NZL) matched Currie's victory in Tauranga and she's one of the clear favourites in a select eight-person women's field, which has a PTO strength of field ranking of 64.68 compared to the 70.14 of the men.
Clarke is #34 in the world, with Els Visser (NED) #54 and Hannah Berry (NZL) at #63.
It's Berry (née Wells) who goes in as reigning champion and she said: "I'm feeling really good and am really looking forward to racing. I've had a very smooth lead into this race, I actually think I have done every session as planned over the last couple of months without any interruption. So I am going into this one feeling as though I have done all I can over the last block to arrive on the start line in the best shape I can at the moment."
A serious threat to Berry's title defence is Dutch athlete Visser. The 32-year-old heads into Saturday's race full of confidence off the back of a second-place finish in December at the 2022 GWM IRONMAN Western Australia in Busselton, which also qualified her for the 2023 VinFast IRONMAN World Championship in Kona, Hawaii.
"I was super pleased with the performance I had in Busselton, it was our first aim of course to have a good performance, second also to qualify for Kona so I was really happy to get my spot," said Visser. "It was the first IRONMAN where I felt pretty strong at the end of the marathon and I didn't really drop in my pace and I could even accelerate my pace in the last couple of ks, and I was just really happy to finish the season with that race and it gave me a lot of confidence for this season."
Clarke is another athlete likely to be challenging for the win throughout the race on Saturday. The Aucklander finished second at the 2021 IRONMAN New Zealand and last year she was runner-up at IRONMAN Australia, made her IRONMAN World Championship debut, placing 17th, and rounded out the year with third at IRONMAN 70.3 New Zealand in December.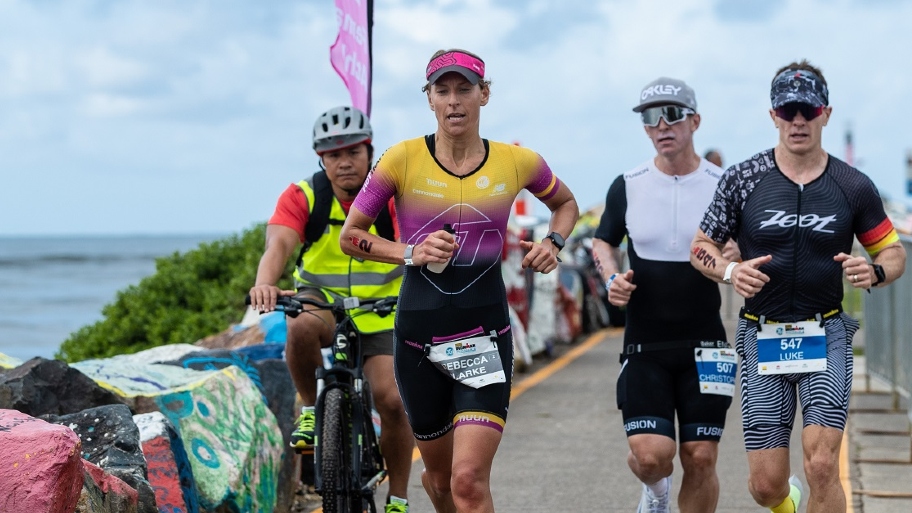 Five-time IRONMAN New Zealand champion Meredith Kessler (USA) is a name that has become synonymous with the event in recent years and she heads here five-months post-partum after giving birth to her second son, Crew, last year.
She said: "Six weeks after I had Crew, I decided to home in on the journey back to fitness and a return to the race course, at 44 years old too no less. We didn't think that return would begin at IRONMAN New Zealand, so close to having just had a baby. Though, I was fortunate to return at five months post having our first son, Mak, and I will try it again with Crew."
You can click here for the full start lists.
Prize Money: What's on the line?
The total prize purse on offer is $100,000. The male and female Pro winners will earn top prizes of $15,000 each.
In addition to the prize money, there are four qualifying slots (2MPRO / 2WPRO) on offer for the 2023 IRONMAN World Championship events in Kona (Pro Women) and Nice, France (Pro Men) – note that Visser has already booked her spot.
That $100k will be allocated ten-deep, as follows:
1st – $15,000
2nd – $9,000
3rd – $7,000
4th – $5,000
5th – $4,000
6th – $3,000
7th – $2,500
8th – $2,000
9th – $ 1,500
10th – $1,000
Following the recent significant changes to the PTO's World Ranking System, the status of a race will play a notable part towards the ranking points that an athlete can earn, with those points determining the year-end world ranking position and thus, potentially, a share of the $2million bonus, which will now be shared by the top-50 athletes, rather than the top-100 of previous years.
IRONMAN New Zealand is categorised as a SILVER Tier event (in a five-level system, comprising Diamond, Platinum, Gold, Silver and Bronze). As such, athletes are also eligible to receive a 5% bonus on their ranking points, for their single best full distance performance within the 52-week rolling period. (That bonus is not available on Diamond and Platinum races).