Kona qualification for the British duo in Estonia
It was almost a British one-two at IRONMAN Tallinn, Estonia today. As she's done many time before, Corinne Abraham proved that she can return to IRONMAN racing from many months out of action and perform exceptionally.
Kimberley Morrison was searching for one of the two Kona slots on offer and despite losing her grasp on second place in the race almost within sight of the finish line, she will indeed be going to the Big Dance in October.
How it happened…
Great Britain's Kimberley Morrison lead out the swim in the company of Renee Kiley (AUS), with a small gap back to Ewa Kommander (POL) and almost three minutes on fellow Brit, Corinne Abraham.
You can always rely on Morrison to use her strength on the bike, and by the first time check at 25km she was already alone at the head of the race.
@TriathlonKim leads fellow British athlete @CorinneAbraham by 55s with 70km left on bike at #imtallinn chasing 2 spots for #IMHawaii. pic.twitter.com/Krc4vfNaqO

— IRONMANLive (@IRONMANLive) August 3, 2019
Riding even quicker over the first 100km was Abraham however, and she had moved through to a clear second place, closing in on Morrison, eventually completing that chase as they entered the final quarter of the ride. Not much between them at all at T2, Morrison just able to gain around 30 seconds in the final miles, but Abraham in second had set the fastest bike split (4:39:57), the British pair leading the way just as they had at IRONMAN Kalmar last year.
As I mentioned in the Weekend Preview, aside from racing for position and $$$$, two of the final four female Pro Kona slots were on offer today, and neither of the Brits had come into the race qualified. Could they maintain this through the run?
Morrison started the run 33 second ahead of Abraham, but within 5km Corinne was more than a minute in front and looking to be in a very strong and consistent stride. By 10km more than two minutes, 15k nearer four minutes… the battle for the lead looked won, but could Morrison maintain second place?
@TriathlonKim takes 33sec lead on GBR compatriot @CorinneAbraham on to marathon run at #imtallinn in #Estonia with @reneekiley_ at 5:37 and @ewakomander at 7:10 with 2 spots for #IMHawaii. pic.twitter.com/bbCrzIHqZa

— IRONMANLive (@IRONMANLive) August 3, 2019
With 9km remaining, Abraham was holding a lead of more than seven minutes on Morrison, who was under pressure from Ewa Kommader (POL), just two minutes further back and catching by the kilometre. Back in fifth place – 15 minutes behind Abraham and 8 behind Morrison – Germany's Kristin Liepold was storming along, running by far the fastest of the race, but potentially running out of time to close down those gaps.
#IMTallinn@CorinneAbraham is still in the lead at km 32.9, her chaser Morrison behind her. Another 8kms to go! pic.twitter.com/mEuEne65qv

— IRONMANLive (@IRONMANLive) August 3, 2019
With a seemingly well controlled 3:12:01 marathon, Abraham secured her sixth career IRONMAN title, and Morrison was holding off Kommander. A British one-two?
#IMTallinn @CorinneAbraham just won the #IMTallin in 08:55:22! Congrats!!! What a race!! pic.twitter.com/wLlYxMJ5Y2

— IRONMANLive (@IRONMANLive) August 3, 2019
Not quite… Kristin Liepold was absolutely flying and would catch and pass the Brit in the final kilometre, finishing with an impressive 2:53:50 marathon and beating Kim to the line by just 14 seconds.
Having lost out on a Kona slot in Texas by 29 seconds, was this heartbreak again? Fortunately not, as Liepold had already qualified ahed of this race at IRONMAN Cairns, so assuming they say "yes" as the presentation, both Corinne Abraham and Kimberley Morrison will be joining Lucy Charles-Barclay, Susie Cheetham, Nikki Bartlett and Laura Siddall in Hawaii this year.
Kona baby!! #imtallinn pic.twitter.com/TeVvynQuDr

— Kimberley MORRISON (@TriathlonKim) August 3, 2019
IRONMAN Tallinn, Estonia – Saturday 3rd August 2019
8.8km / 180km / 42.2km
PRO WOMEN
1st – Corinne Abraham (GBR) – 8:55:22
2nd – Kristin Liepold (GER) – 9:04:08
3rd – Kimberley Morrison (GBR) – 9:04:23
4th – Ewa Kommander (POL) – 9:06:35
5th – Renee Kiley (AUS) – 9:11:47
British Age-Group results
(To be updated, race still in progress)
---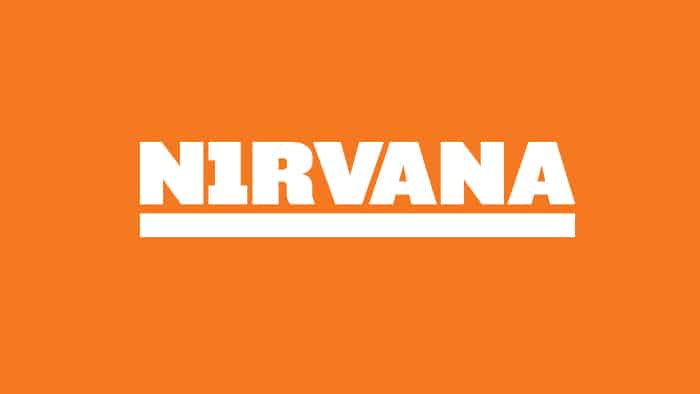 Nirvana Europe is the Official Travel Partner to the European IRONMAN Tour. It has been providing athlete-friendly accommodation at IRONMAN events since 2005, as well as providing extra travel services to create stress-free experiences for both athletes and spectators.
There are incredible benefits of travelling with Nirvana to Kona this year, including transfers to and from the airport on the island, orientation tours of each leg of the race and a great house for events, product launches and workshops! Check out their full, customisable service offering here: https://www.nirvanaeurope.com/en/events/ironman/kona