Having all spent some time at the front of the race at IRONMAN Texas on Saturday, the women's podium of Kat Matthews, Maja Stage Nielsen and Jocelyn McCauley were rewarded for their efforts with a slot at the IRONMAN World Championships in Kona this October.
For Matthews, her win in Texas marked a remarkable return to the full distance after that crash last autumn, with McCauley also making a comeback to racing after recovering from two surgeries in January.
The podium, who provided a thrilling spectacle with some great racing throughout the day, will no doubt now begin to reshape their racing schedules in preparation for the IRONMAN World Championships in a little under six months time.
"I didn't have a great day"
For Matthews, Texas was another example of her incredible perseverance, as the British star left it until late in the marathon to take the lead, saying that her performance on the swim and bike left her with a lot of work to do.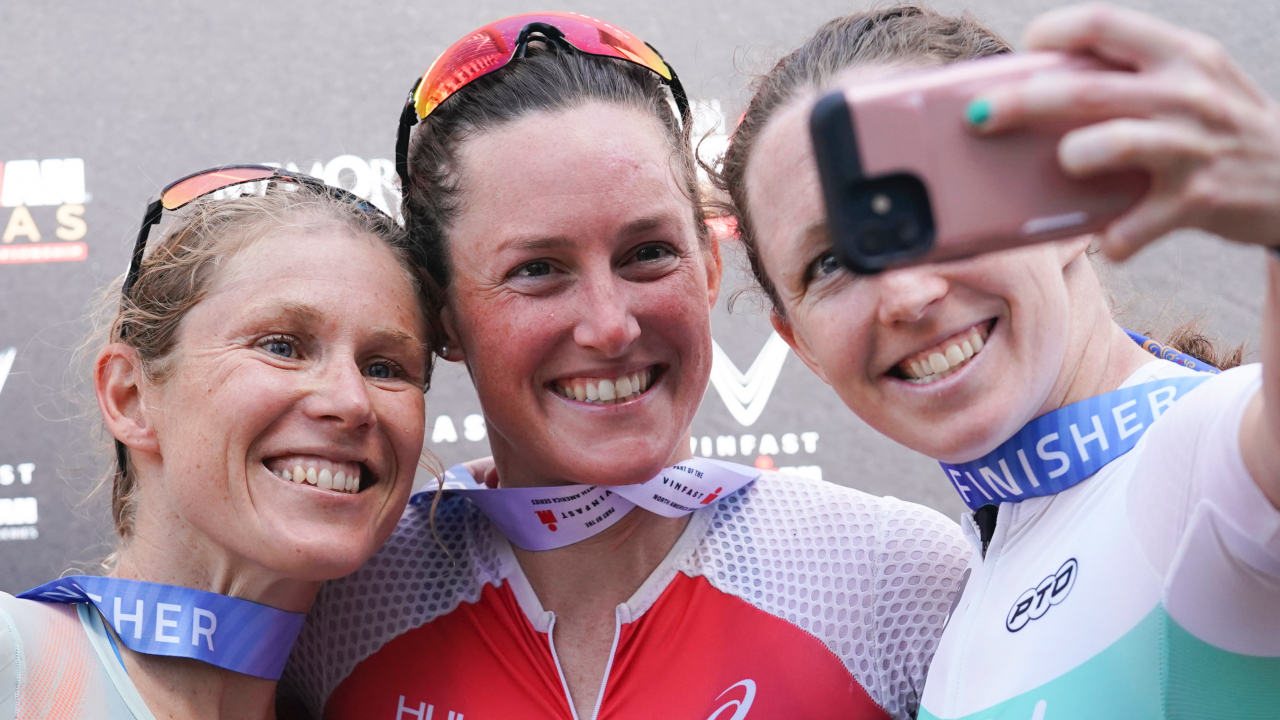 "It was pretty special here actually. I didn't have a great day, I had a bad swim and a bad bike, but I managed to pull it back on the run. It wasn't the most enjoyable IRONMAN to win but I am so happy and so grateful to my team who got me on the start line and I don't know how I finished."
Matthews added that despite coming off the bike with a big deficit to the front, she was confident she had the win by the start of the third lap, when the time splits to the front quickly started to shrink.
"At the start of the third lap, the time went from 4 to 3 to 2:30 really quickly and that was when I knew 'yep I can do this' with about 12km to go. I think I took the lead with about 6km to go."
Looking ahead, Matthews shared her excitement to race in Kona in October, after having what she described as "a really nice holiday there last year" following her bike crash…
"Third place for me was unbelievable"
For McCauley, 2023 didn't get off to a perfect start, as the 2022 IRONMAN Texas Champion revealed that it was a big ask just to make it to the start line for this year's race after two surgeries in January.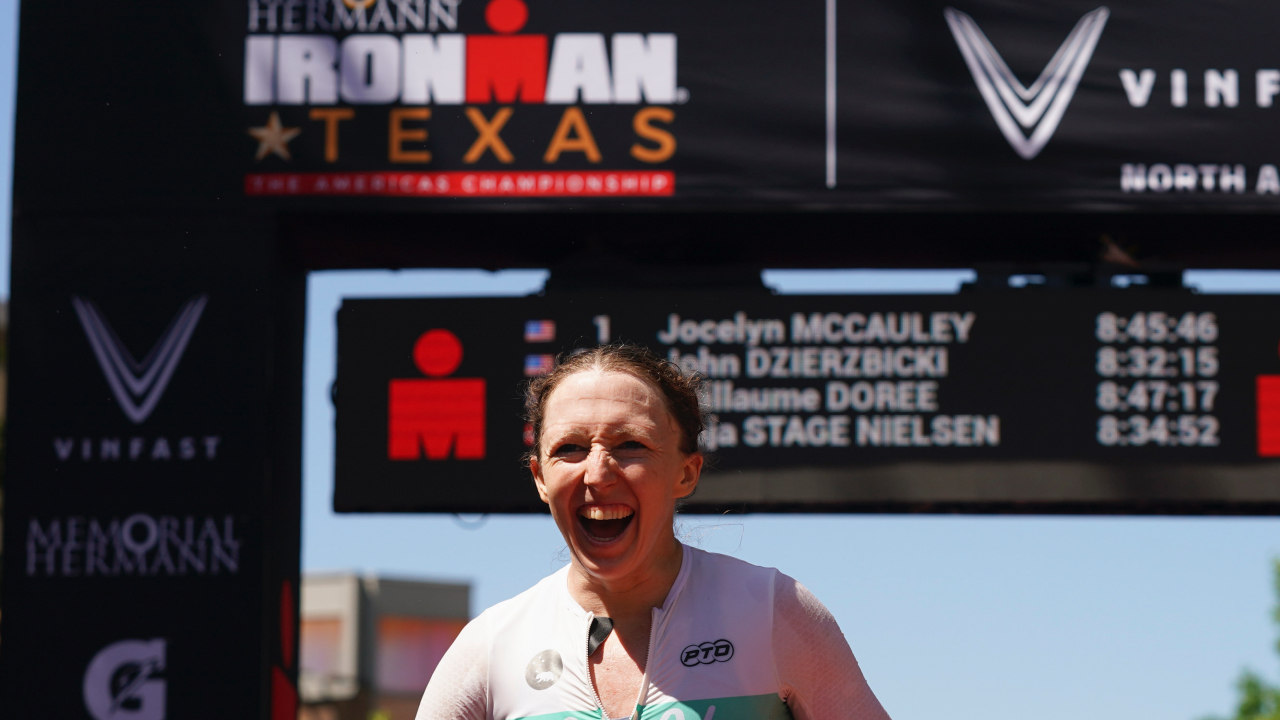 She explained: "I was just happy to get to the start line today, so third place for me is unbelievable. If people knew a tenth of what went into this race today, to just get me ready for this start line, then they would be blown away.
"I had two surgeries in January and I've been training for 11 weeks and I just got third. If I didn't qualify for Kona today then I would have had to go to Lanzarote, and spend more time away from my family, so now I'm just really excited to go home to my kids."
Ranked #18 in the world, Texas will give McCauley a massive confidence boost over the next six months, especially given her lack of training going into the race, with the American now surely one of a handful of women who can be competitive at the front of the race in Kona this October.