After claiming an historic win at GWM IRONMAN Western Australia, Sarah Crowley reflected on a momentous year in which she has transformed her fortunes.
Crowley took victory in Busselton in 8:46:10, almost five minutes ahead of the Dutch duo of Els Visser and Lotte Wilms, who were second and third respectively.
And the success made her the first professional athlete in history to win all three Australian IRONMAN races in a calendar year, following May's IRONMAN Australia in Port Macquarie and June's IRONMAN Cairns.
Creating a legacy
She explained: "It's a legacy now, it's something I've done in the sport, I love Australia and it's such a cool way to have a fabulous year after some pretty horrible ones with COVID and everything."
Going into more detail about the challenges she faced at the start of the season, Crowley added: "I started out the season at a local race in Adelaide and I had no confidence.
"I'd had a couple of bad years and I had lost my confidence and had to build back in with local racing in Australia and that's why I stuck to it with these races this year and now I feel like I executed what I needed to get done and even today it was making sure that those first two wins weren't flukes and I'm really proud of that.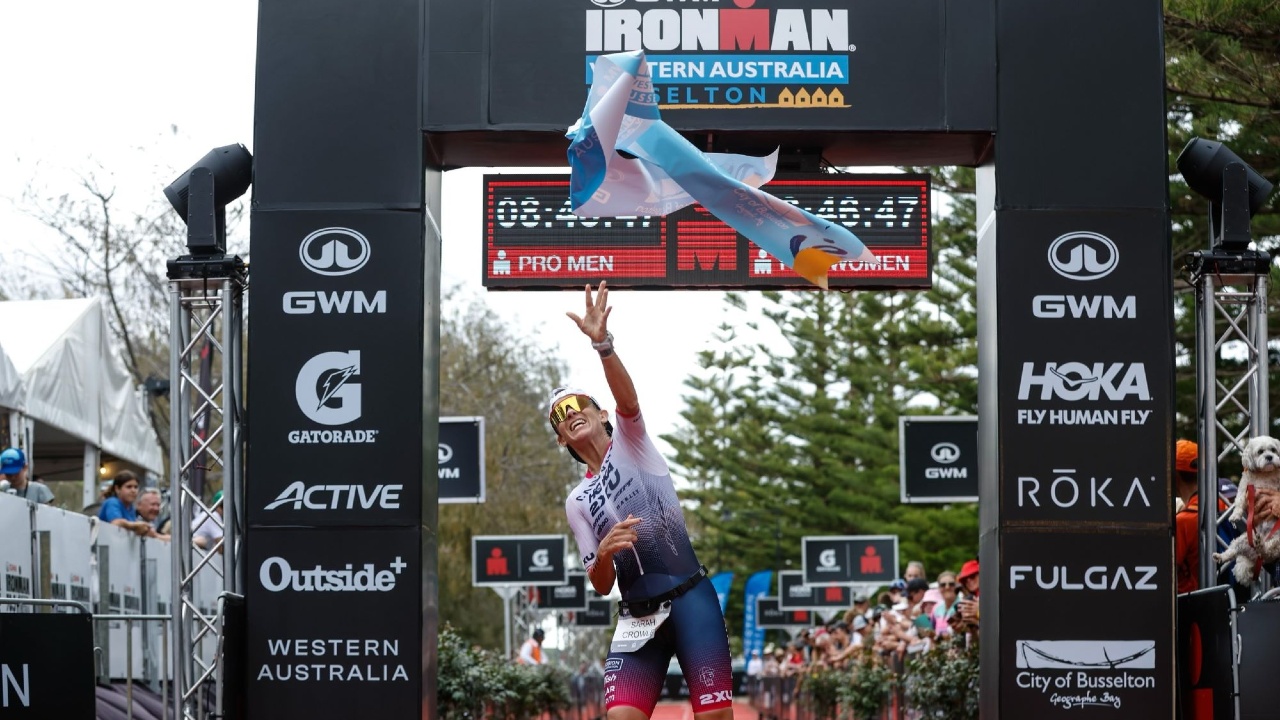 "I'm pretty tired, so excited, I still don't really believe it. I was so focused I think I'm finally waking up to what I just did," she said. "I didn't really think it was even possible until the very last kilometre, I was super focused.
"I really just ran my own race. I think because I had that little buffer I could relax into the run, eat and drink and get things sorted and execute a really good strong run and not feel like I had to destroy myself – though my legs are feeling pretty destroyed right now."