The women's long-distance triathlon landscape provides a fascinating storyline as we head into a year with not one but two IRONMAN World Championship races.
Can Lucy Charles-Barclay follow up that epic 70.3 Worlds victory in St George by finally winning it all over the full distance?
Can Daniela Ryf silence the doubters and return to her brilliant best after finishing a distant 11th behind Lucy in Utah?
Can Anne Haug reproduce the brilliance of that terrific Kona victory in 2019?
Will one of the pack of talented contenders emerge to really threaten the 'Big Three' in May and October?
We asked two-time IRONMAN World Champion Chris McCormack these questions (and more) as the countdown begins to that first IM WC in St George on May 7.
Macca on LCB & Ryf
The Australian believes that incredible performance from LCB last September was not a one-off, and that the balance of power has truly shifted.
"Lucy Charles is the future of female long-course racing," he told TRI247.
"I am not overly sure if Daniela Ryf still has the same commitment she had to world title pursuits like she used to. She would chase all of them a few years ago. I think she may pivot a little and focus in the last part of her career, and this opens up the door for Lucy.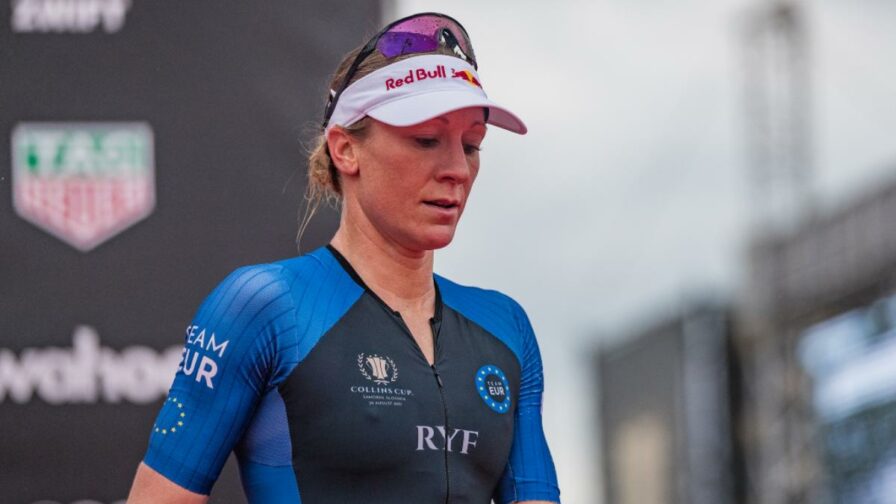 "Lucy is developing rapidly as an athlete, and her style of racing is so exciting. Her run speed and rhythm has exploded, and the bike consistency is right there. She is so well-rounded I find it hard to see anyone who can destabilise this through physicality alone.
"Taking on Lucy is as much about individual and group strategy within a race as it is about consistent pressure and staying close enough to be in the hunt to win."
While McCormack gushed about the ability and developing potential which Charles-Barclay possesses, he also sounded a note of caution around her 2022 calendar. He believes that ability to switch between triathlon distances could be a danger to her ambitions.
He explained: "She is young enough to not specialise as of yet and has such a raw and developing base speed that her push into short course should be encouraged. What I don't think is a good idea is shifting mid-season left and right between distances.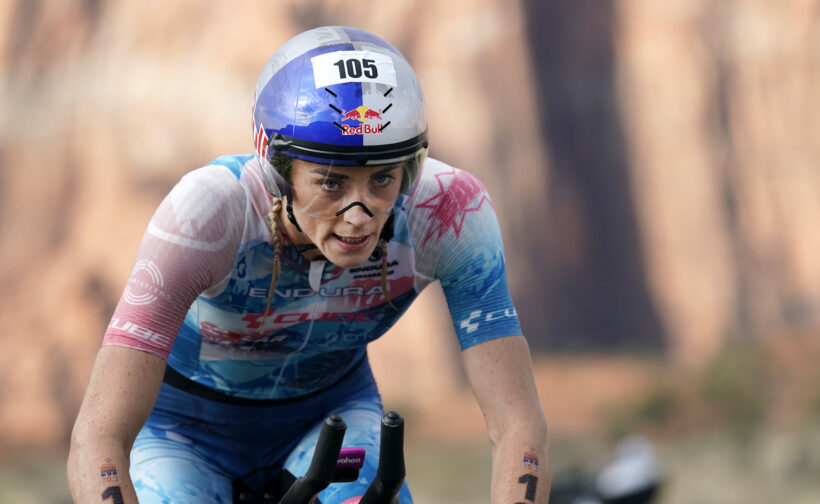 "You can do this as a development path which she has been doing, but if she is legitimately chasing Olympic selection, which I do think she is capable of doing, then she will give up Ironman titles in that pursuit.
"Lucy is the best talent in this sport we have seen for years. She is an amazing racer, a great ambassador and has a killer work ethic. Her inexperience within the sport has been a real benefit as she has had no preconceived barriers put on herself by herself. I see Lucy grabbing both Ironman world titles this year. I just don't see how you will dislodge her if she is injury-free."
Haug hurt by pandemic?
Anne Haug of course is the reigning IRONMAN World Champion after a spectacular victory in Hawaii now more than two years ago. She produced a terrific performance to win Challenge Roth in September and show she will again be a threat in 2022.
While McCormack is a huge fan of the German's ability, he says there are reasons to believe she may have been a victim of the pandemic.
"Anne Haug is amazing, but I do think she may be a victim of the pandemic and the lack of racing and exposure to big races," he reasoned.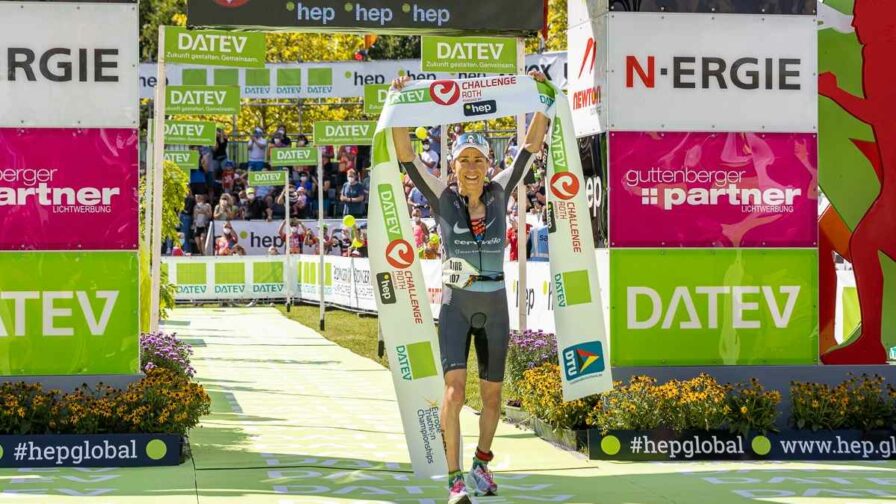 "She is a small-framed athlete with an incredible run leg and is the current world champion. I felt she was really finding her pace and confidence as an athlete over this distance.
"I think we were seeing real momentum in Anne's racing and development and this came to a sudden stop with the pandemic. Anne came across from ITU racing also and is only really developing her experience at the longer stuff, even though she is now a world champion and many titles in.
"I would love to see Anne win again. I think she is an awesome athlete and great to watch and brings a lot of firepower to all the races she does. I think she needs to race a little more going into the events in 2022, dismiss that ring rust and build that trust in her racing again."
Lucy has mental edge
McCormack says the memory of that Lucy masterclass in St George is something that her rivals must get past before they meet her again. He also picked out one more potential threat when all the marbles are on the line in 2022.
"Lucy's performance in St. George was Daniela-like in its execution and has put a barrier up against her peers. They need to smash that down in their own heads prior to the showdown.
"Other super-strong athletes I see bringing some changes to the racing include Emma Pallant-Browne. Her shift in coaches to Tim Don is showing to be an amazing change for her. She will be incredible to watch racing the longer stuff."