Quiet since Leeds, the 2018 ITU World Triathlon Series returns this weekend to Hamburg, an ever-present on the WTS circuit with perhaps the biggest crowds we see every year.
Sprint Distance racing on Saturday followed by the exciting Mixed Relay World Championships on Sunday should provide plenty of alternative viewing for those of you who have had quite enough football.
The British team have not won the Relay World Championships since 2014. Is it 'coming home' this weekend?!
Here is the full preview of the weekend – including TV viewing times – courtesy of British Triathlon.
---
Stars out in force at ITU World Triathlon Hamburg
On a huge sporting weekend, Jonathan Brownlee hopes British triathletes in Hamburg will emulate the success of the England football team at the fifth round of the ITU World Triathlon Series.
Saturday's sprint races around the centre of historic Hamburg feature all of the leading contenders for the ITU world titles, and the world Mixed Relay title is up for grabs on Sunday.
Brownlee arrives in Hamburg in good shape following his withdrawal through illness at his home town race in Leeds last month.
He said: "I feel like I'm in good shape and ready to be competing here for the first time since 2014. I'm pleased to be back. My first event here was in 2006 as a junior, I won in 2013 and this is a great place to race. It's a good course and it's a great weekend of triathlon."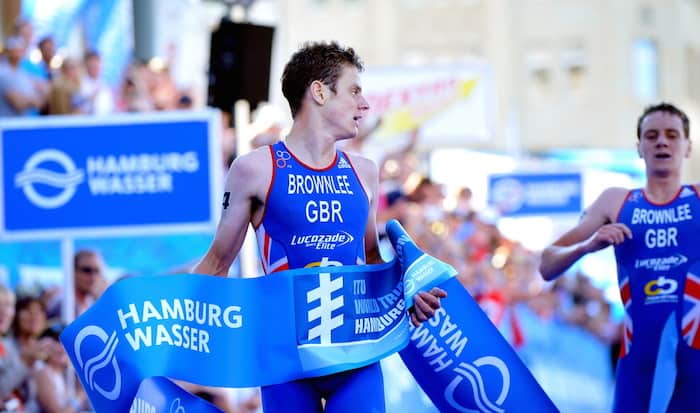 Brownlee may be up against it to score enough Series points to challenge for the world title, but the Grand Final on the Gold Coast in September is a serious aim.
Tom Bishop is currently Britain's top ranked athlete in the Series and showed that he's in good form with a sixth place finish in Leeds last month.
There's an exciting British women's team in Hamburg. Olympic bronze medallist, Vicky Holland won in Leeds and was second in Bermuda. Another podium result here would see her become a factor in the world title race. However, defending champion, Flora Duffy will want to regain her position as the world's leading female triathlete. 2018 has seen crashes and injury, but she dominated the Commonwealth Games and her home race in Bermuda.
Holland said: "Hamburg is a huge race where the crowds really push you round. I can't wait to race, and I hope to continue my form from Bermuda and Leeds. I'll take each race as it comes, but my focus is definitely to do as well as I can in the World Series."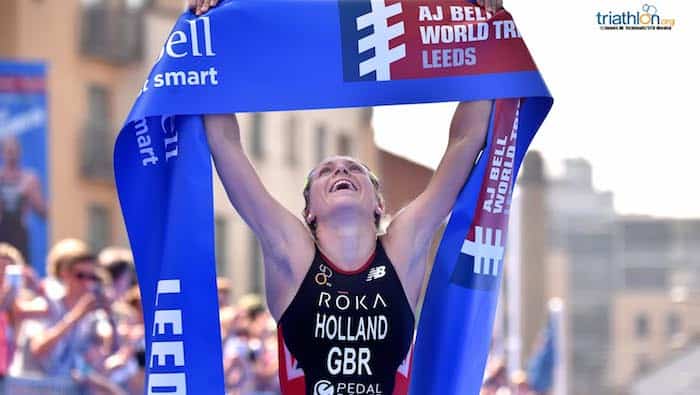 Georgia Taylor-Brown, who had a break through to finish second in Leeds, will be one to watch along with regular podium finishers, Jess Learmonth, Non Stanford and Jodie Stimpson.
All races will be available live via the BBC Red Button and online. However, if you do miss them, there are highlights on Monday at 1pm on BBC2. Brownlee outlined that the races will be 'short and fast and exciting.' As a huge football fan, he added: "I hope that it's a good weekend for British triathlon as it has been for English football."
ITU World Triathlon Hamburg; 750m swim, 20km bike, 5km run
British triathletes racing in Hamburg & how to watch
Men (3:30pm Saturday British time, BBC Red Button & online): Tom Bishop, Jonathan Brownlee
Women (5:30pm Saturday British time, BBC Red Button & online): Vicky Holland, Jessica Learmonth, Non Stanford, Jodie Stimpson, Georgia Taylor-Brown
Mixed Relay (1:30pm Sunday British time, BBC Red Button, select from blue menu key & online): Team TBC following individual races
Complete start lists HERE and Mixed Relay start list HERE.
Forthcoming ITU World Triathlon Series dates:
14 Jul: ITU World Triathlon Hamburg
15 July: ITU Triathlon Mixed Relay World Championships, Hamburg
27-29: Jul ITU World Triathlon Mixed Relay Series Edmonton
27-29: Jul ITU World Triathlon Edmonton
25-26: Aug ITU World Triathlon Montreal
12-16: Sep ITU World Triathlon Grand Final Gold Coast