In part three of our interview with coach Jack Maitland, we turn our attentions to his work with helping Beth Potter transition from triathlon novice to 2023 World Triathlon champion, securing her start at the 2024 Olympic Games in Paris in the process.
A 'big risk' for Beth
While Beth will be racing in Paris next year, the initial steps on her journey to triathlon actually have early roots back in Rio, where Potter was representing Great Britain on the track over 10,000m.
Maitland explained: "It actually started in 2016. Malcolm Brown and I met with Beth in Rio, slightly surreptitiously because she was on the Athletics programme, but she was putting out feelers about considering giving triathlon a go at that point time. We had a chat and invited her to come to Leeds for a trial, which she did for a week or so in that Autumn and trained with the squad.
"Both Malcolm and myself could both see the potential straight away, so we were obviously keen to encourage her to come. It was a tricky one though, because it was a big risk on her part. There was very little risk on my part, and I could mitigate those risks; I could speak to the other athletes in the programme at the time, Non and Vicky particularly, to ask how they felt about Beth joining which of course they were fine with – so from my point of view, it was just another super talented athlete that we could work with.
"It was Beth who made the big leap, moving up to Leeds and starting training in January 2017. She had to buy a bike as she didn't own a road bike at the time, she was lodging with Jonny [Brownlee] and she got stuck into the training as she is very good at doing. There were lots of challenges, because she had no funding on the triathlon side, but was still a good enough runner to qualify for the World Championships that year, and for the Commonwealth Games in 2018 over 10,000m, so she had to keep that on the back burner and keep some sponsors.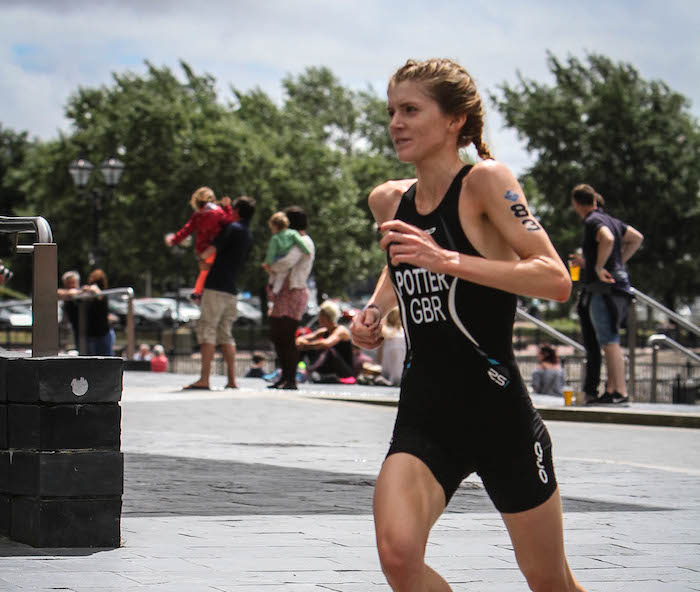 "She wasn't quite able to go 100% in on triathlon straight away, which maybe wasn't necessarily a bad thing, but it took quite a bit of management to get enough progression on the triathlon to keep that interesting, but not completely cut her off from running, as that had been her life up until then."
Talent spotting
While Beth was racing on the track in Brazil, Gwen Jorgensen was winning triathlon Gold on Copacabana beach. Reflecting on Gwen's strengths, was one of the factors that gave Jack confidence in Beth's potential, when I asked him what he took away from that initial trial week.
"She had some swimming ability and had swam as a youngster to a reasonable level in Scotland. I felt that she had enough swimming, that it could be developed. I probably used Vicky and Non as benchmarks, knowing what they had done off of their swimming abilities and I definitely felt from what I'd seen early on that Beth could get to that level.
"So the swimming is there and her running is very good. At that point Gwen had just won the Olympics, basically off the back of being a very good runner, and so the template was there in a way.
Beth was at least as good a runner as Gwen. She was a class runner.
"So thinking long-term and how the sport was developing, you are going to need people who have absolutely got that run. You can get to a certain level in everything of course with training, but it's nice to know that the run was there to a very good level, and so I always felt that the potential was there to be a very good triathlete."
Elite mindset – and proving doubters wrong
While Beth arrived in Leeds in early January 2017 to train at the Leeds Triathlon Centre, a sliding doors moment could have happened later that year.
Maitland explained: "I ended up stepping back from Leeds Triathlon Centre at the end of 2017 and I felt quite bad about the fact that Beth had moved up there to be coached by myself and Malcom, and then Malcolm had retired and I was leaving!
"By that stage, she had qualified for the 2018 Commonwealth Games (Gold Coast), so I said why don't we work together and I'll help you until then, and then see how that goes. She went out to the Commonwealth Games and did the 10,000m, the triathlon and the relay, and afterwards the outcome was that we decided to keep working together – and I'm very glad that we did.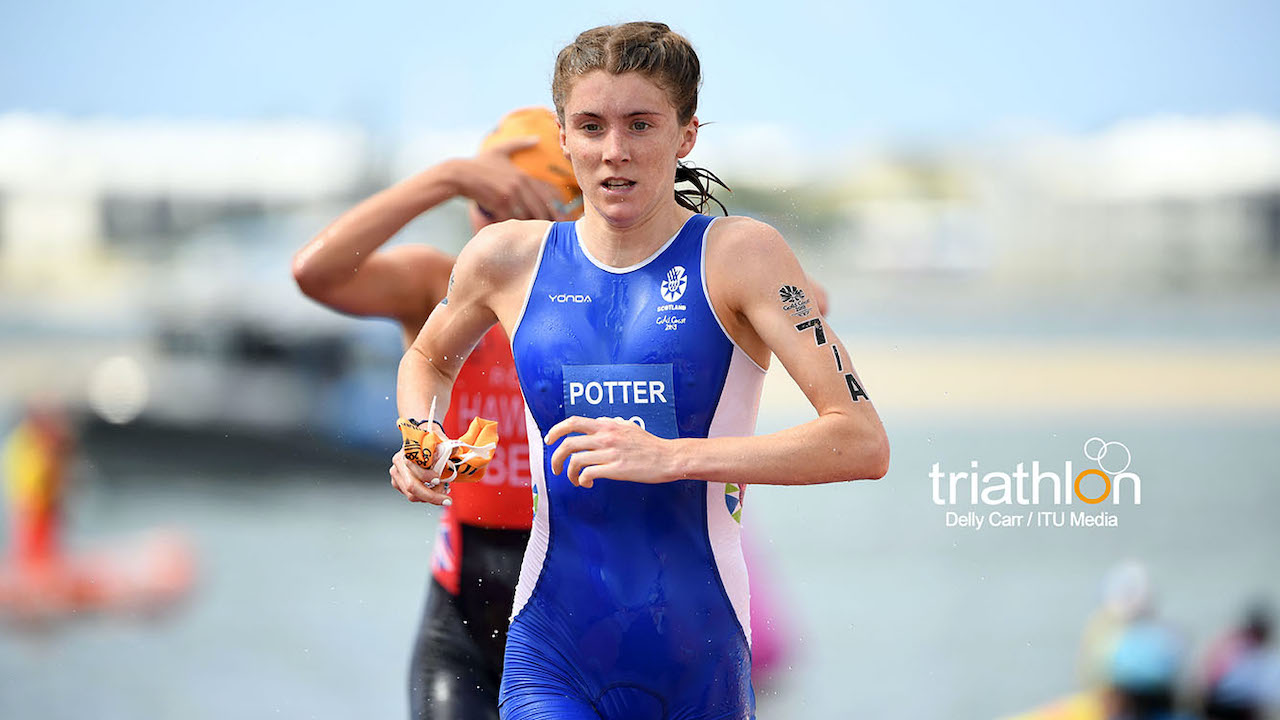 "She's realising her potential very nicely and has clawed her way onto some British Triathlon support, and now has the sponsors and backing to really do it properly."
While her abilities are now evident and results proven, that federation belief wasn't an easy one to gain, especially in the early stages of Beth's swim/bike/run transition.
"We had the discussion with British Triathlon, I can remember the meeting quite well, and they at that point didn't believe in Beth's potential. They felt age was against her, that she had too much to do in the other sports to get to the level that she needed, and with a lack of any sort of competitive experience at all [Ed. within triathlon].
"I couldn't understand that, personally. What she had was that determination to get to the top level. If she hadn't had that then, of course, it would have fizzled out.
But she has that elite athlete mindset, you could see that.
"In training and competition, she can turn it on, on the day. I always had confidence in what she could bring to the table there."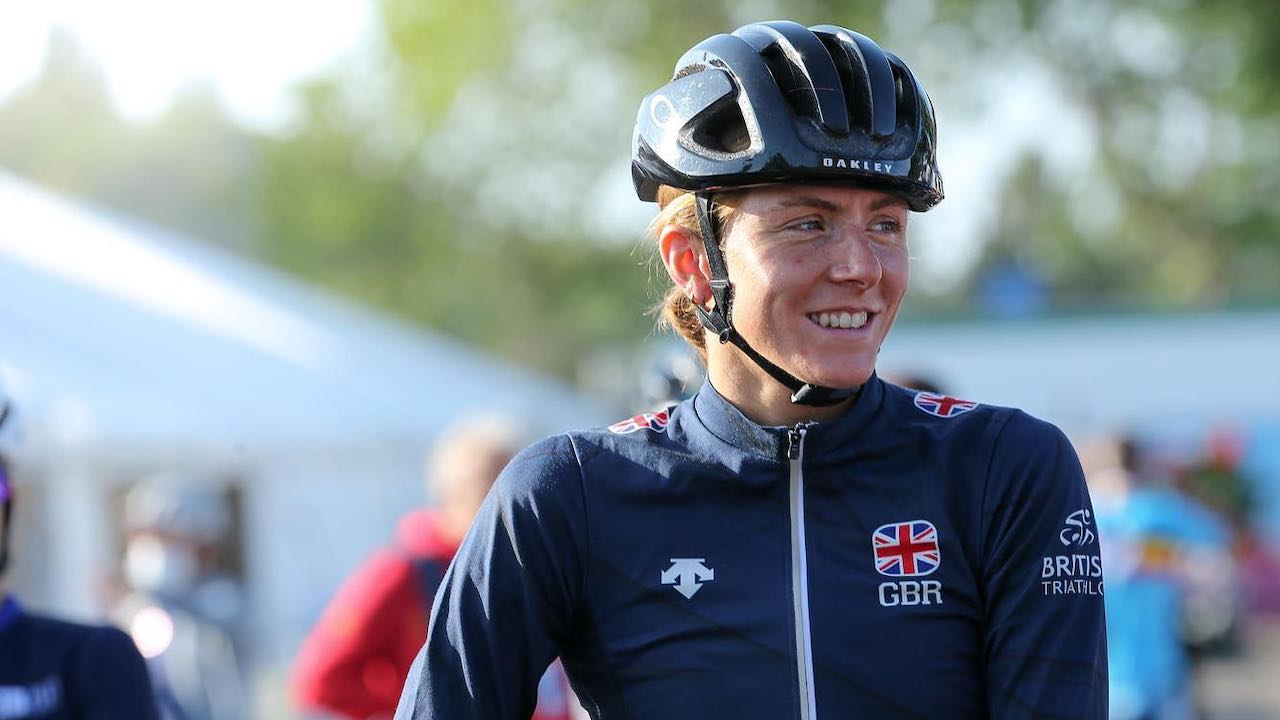 Adapt and learn
A regular theme of interviews I have done with Beth over the past couple of years, is the relative lack of running she has been doing. That has been a strategic decision, notably around the need to get her cycling strength to the position it needed to be. It's a considered approach, one that has paid off with that longer-term thinking developing her into a stronger triathlete overall.
As well as delivering results on course, it's also made Jack reflect and challenge his own approaches to coaching.
"I think I've learned a few things from working with Beth, as you would expect, which has slightly changed my thinking on some aspects of triathlon training. I think I've always been in the past quite strong on specificity, in that as a triathlete you need to balance your sports in a particular way. But, I think Beth has perhaps been part of me learning that is not necessarily the only way to do it.
"Beth was already reducing the amount of running relative to where she came from (as a pure runner), she had to do that of course, but it was then a question of deciding the priorities on where she needed to get stronger and it's an ongoing process. She's definitely not the finished article yet, and that's good, because it means there's more to come across all disciplines really and just as an all-round triathlete. But she's made some big steps this past year."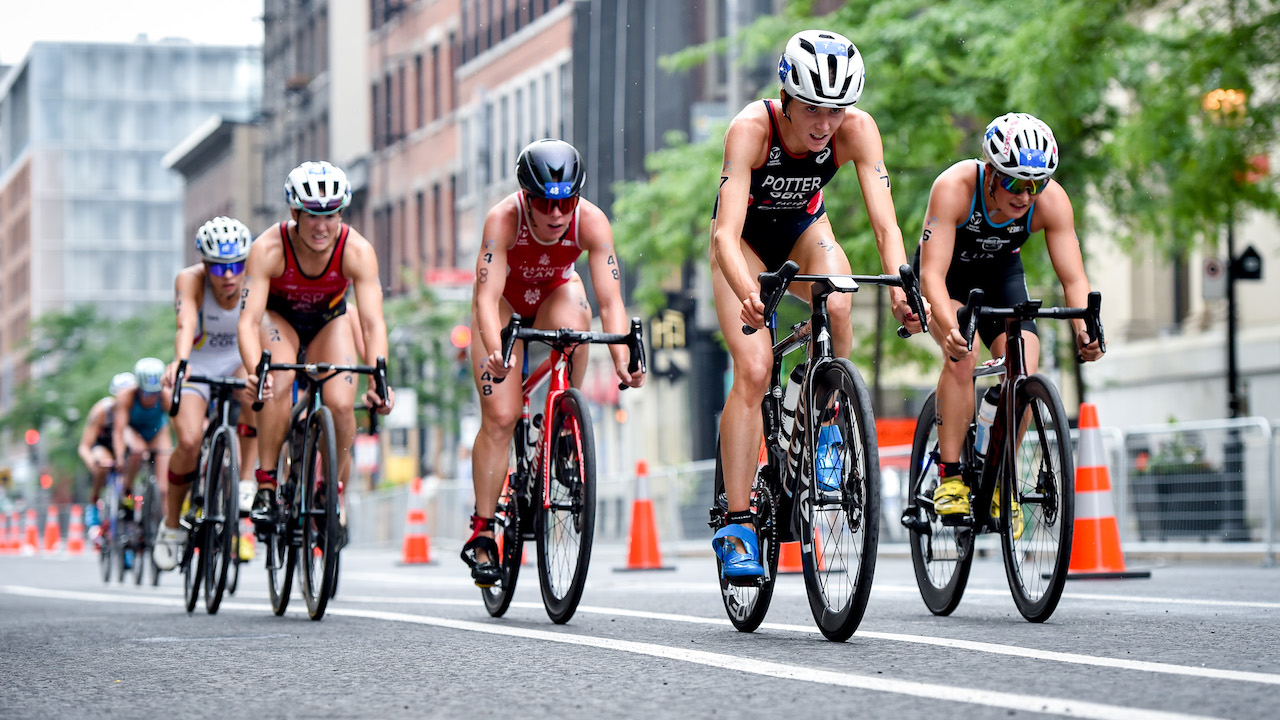 To me, her victory at WTCS Montreal this season was evidence that Team Potter's approach was working. A pretty average 750m swim left her more than 30 seconds adrift of the leaders exiting the water, but Beth remained calm and rode strongly on the bike, before ultimately winning late on the run. The 'runner' had proven she could win in a different way, where things didn't go to plan.
"You are right in your observations there," agrees Jack. "I was concerned after the swim in Montreal… but it wasn't a surprise to me that she was able to get back into the race. It was a good test of where her biking had progressed to, and she's shown that by being able to utilise it in both Paris and Pontevedra. There was a bit of a chase to be done in both of those races, but she was equal to driving that.
"You want to control the narrative don't you, ideally. You want to always be in a position to do that so you have to be a very good all-round athlete and she's getting there."
Team Beth
While Jack has played his part in the Potter triathlon journey, he was equally keen to highlight the work of many others in Beth's support network – and praise her ability to put together such a strong team around her.
"Beth has built a good team around her, which basically she's had to, because there wasn't that external support there. When I was running Leeds Triathlon Centre, she had a spot in the squad there and I was delivering the swim coaching, and her biking really. She still had a running coach at the time, but as she got more into triathlon, that sort of ran its course.
"She's now with Andy Henderson's running squad in Leeds, he's a superb running coach. It's primarily a middle and long distance training group that he's got, but it suited Beth really well because she benefits from a run expert there. Now she swims with a group that Alistair and Jonny set up, another training group in Leeds, with their swim coach, Coz Tantrum. So she swims with them, and then bikes with others from the group, including often the likes of Alistair and Jonny, so a lot of experience which is fantastic.
"She also has S&C, a physio and so my role now is not actually any face-to-face direct coaching. They are mainly people that I know having been in Leeds for so long, so I work with them and I work with Beth. We probably meet up more often than we used to, and I'm perhaps more involved with a bit more direction needed, now that that she is at such a level.
"At the end of the day though, Beth is the one that drives it and I'm an advisor. I just try to do my best."
Paris 2023 vs. Paris 2024?
Beth of course was an impressive winner of the Paris Test Event in August. Looking ahead, there's the potential to have the likes of Flora Duffy and Georgia Taylor-Brown in the race next year. Add in a more draft-legal focussed Taylor Knibb and perhaps a Tokyo-form Katie Zaferes, and does Jack feel the race could play out differently next summer?
"I wouldn't make any assumptions. The number one thing really is preparing Beth to be the best athlete she can be on the day, within the likely demands of the event, some of which are unknown.
"The quality of the competition is in that slightly unknown category. I think something I learned from Rio is to not try to overly predict how the race will go. I think we perhaps focussed a little bit too much on Gwen prior, and then Nicola Spirig came back into the mix and was a significant factor in the event.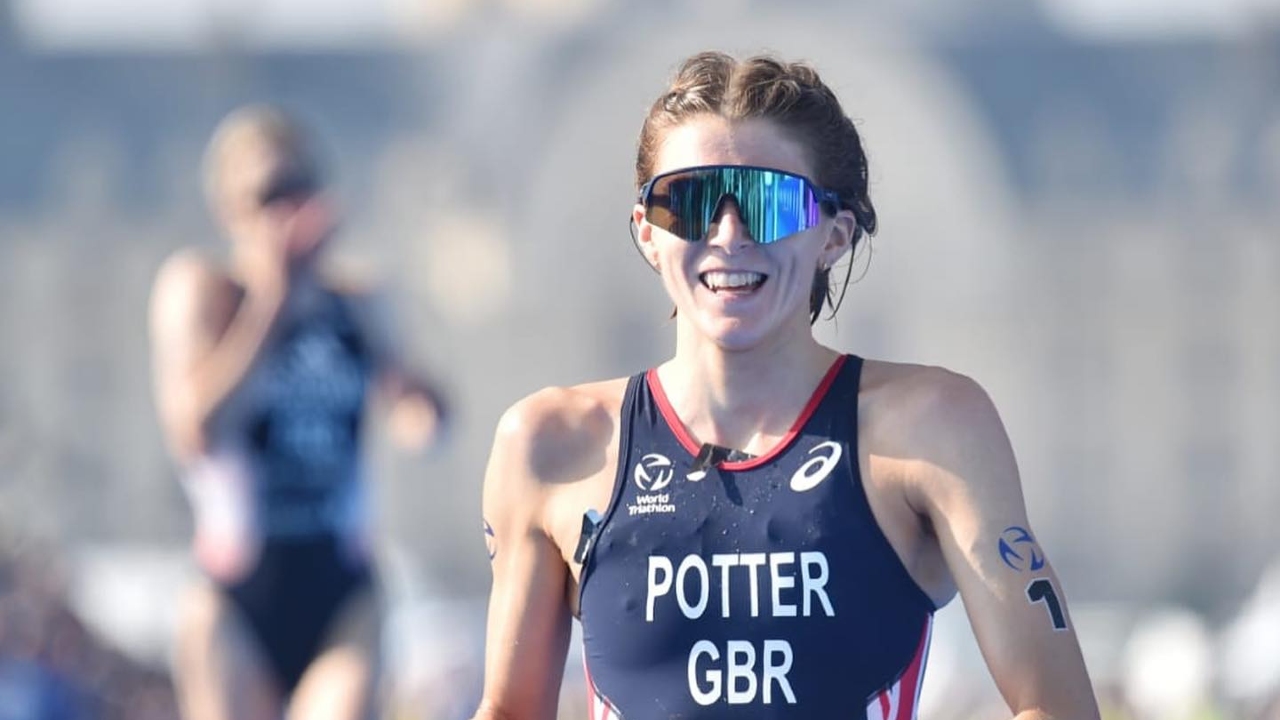 "Like you said earlier, the ideal is to try and make Beth 'bulletproof' so that regardless of how the race unfolds, she will be in a position to do well.
"You can never underestimate anybody else, that's a lesson that you learn. You can think you've had the perfect training period, and then you rock up at the first race of the season and lo and behold somebody else has had an even better winter than you! One of my coaching phrases I use is 'never assume', and I have to berate myself for that many times – you know what you were thinking, but maybe it didn't get communicated, or the athlete had a different interpretation."
Based on the steady progression of results over a number of years, which have seen Beth become World Champion a year out from the Paris 2024 Olympic Games, it appears that communication channels are working well. It hasn't happened overnight, however, from that start in January 2017.
"Everybody underestimates how long it takes to do things, we all do, I've done it many times. It takes a long time, and that's why these athletes that have the characteristics of determination, overcoming obstacles and never being satisfied – they are the ones that tend to make it to the top. It just takes a lot of setbacks to get there."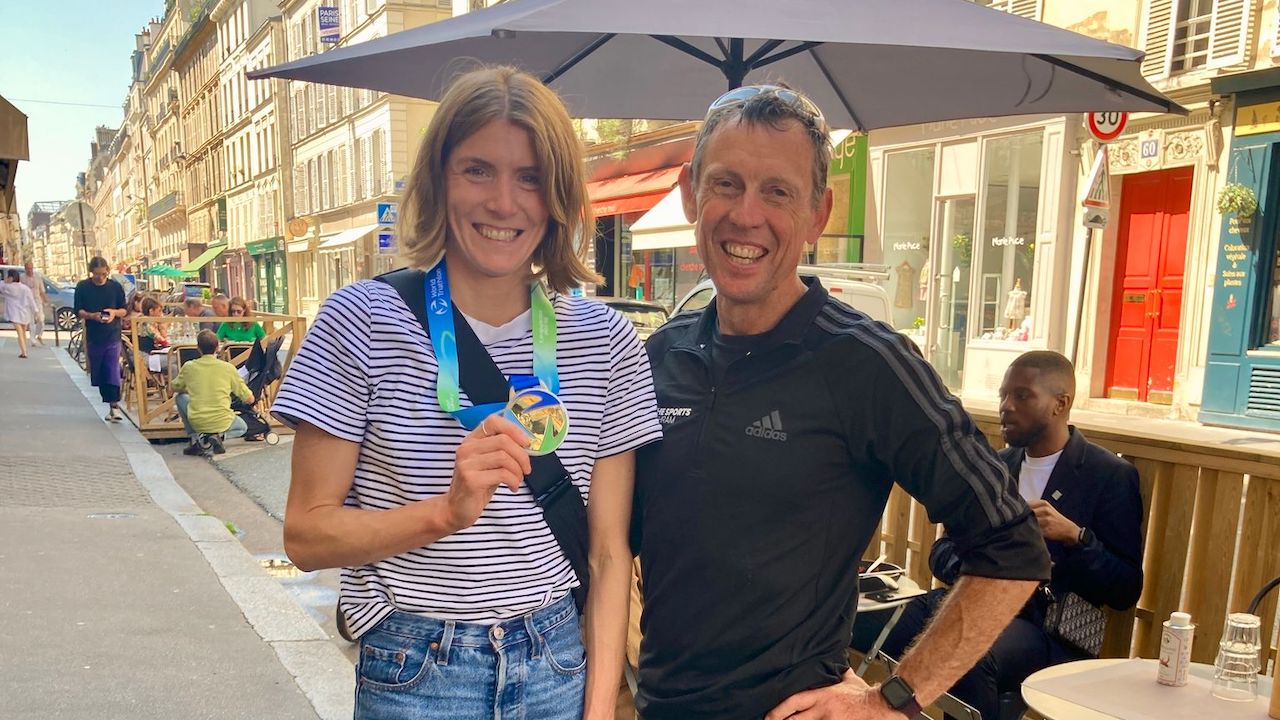 Jack Maitland interview series links:
Part Three: Beth Potter's rise from triathlon novice to World Champion