The 2023 season could hardly have started any better for Commonwealth Games bronze medallist, Beth Potter. The Leeds-based Scot – who represented Great Britain over 10,000m on the track at Rio 2016 – has the Olympic Games in her sights again.
This time it is triathlon of course… and with very realistic medal ambitions, too.
Shortly after qualifying for the Finals of the Arena Games Triathlon London (which she went on to win), I spoke to Beth about her progress, her Abu Dhabi breakthrough, plans for the year and ambitions for Paris 2024.
Podium to champion
A European Triathlon Champion as far back as 2019, Potter's medal haul in the WTCS ranks has taken a little longer. Winning several World Triathlon Cup events along the way, the podium of the top tier of draft-legal racing was finally cracked in Montreal last year, quickly followed by more success in Hamburg and Bermuda.
The writing was on the wall for anyone following Potter's consistent progress, and sure enough she finally topped the podium in her first race of the season, WTCS Abu Dhabi in March. Jonny Brownlee even predicted it – though Beth wasn't so convinced…
"I think it was almost like telling myself that I could do it, and then doing it – so that was really good.
"To be honest, I hadn't had the best build-up to it. I'd had some sort of viral bug every single month since the end of the season. I think two weeks before I had this horrible vomiting bug in Spain, so I was a little bit stressed as I didn't feel like I'd had a solid block, but everything is moving in the right direction now.
"Hopefully this time that I've got between Abu Dhabi and Cagliari, I'll have time to get down a solid base."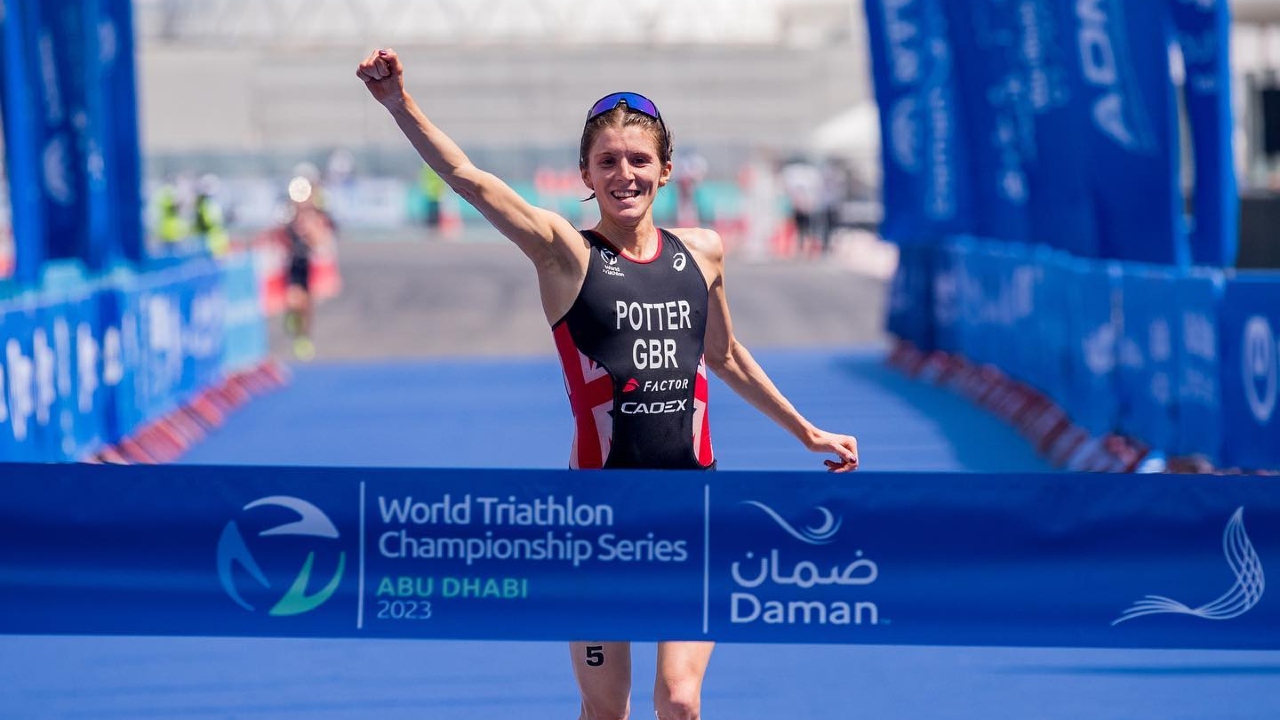 While a win may increase external expectations, Potter doesn't feel it will change too much in terms of her approach to racing.
"I guess there's now just pressure… but no, I don't think so. I think every race is a new race, and I feel like I belong on the podium and so now I just need to get lots of prime results."
NO-kohama this year
As I've already referenced in other articles, there's a significant proportion of WTCS points available in Europe this year, via Cagliari, Hamburg, Sunderland, Pontevedra (Grand Final) and the Paris Test event. With a win already in the bag, and conscious of the bigger picture, that's why Potter (and indeed, Alex Yee too) will be skipping the trip to Japan, this year.
"I did a lot of travelling last year and I've been picking up lots of little bugs, so I think I'm just going to stick to staying local and getting in bigger blocks of training between races this year. My main goal is to qualify for Paris and win races – and if I win races, then hopefully Paris will come along with that.
"That's my goal, and I don't feel like I need to go to Yokohama – I can just prepare at home for Cagliari."
Teamwork and a winning formula
Clearly, success doesn't come overnight, even for an Olympic-level athlete in another discipline, transferring to triathlon. Consistency counts, along with finding a training plan that works for you.
"Yes, I definitely feel like I've improved across swim and bike and you know doing that has helped my run as well. I feel like I've got the best people backing me and I fully trust their plan, so I'll let them do the work and I'll just go to training and do that part."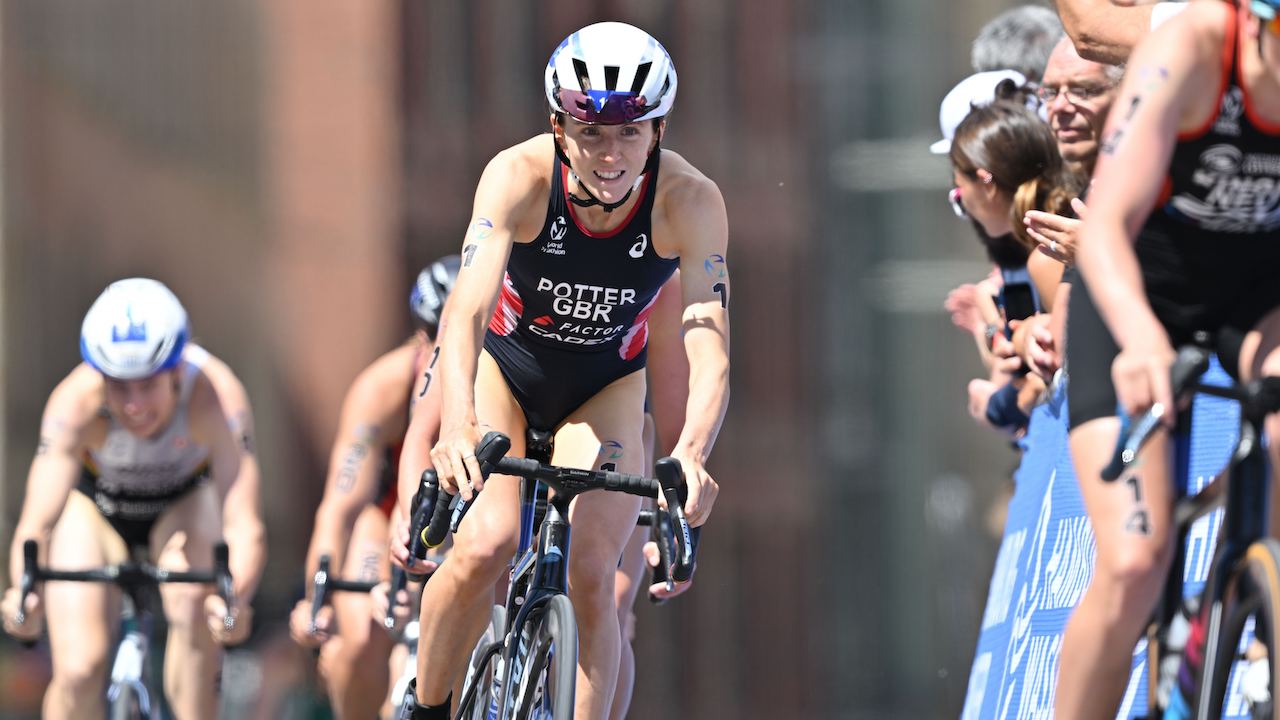 That plan is working, and it's one that has changed very little over the winter – at least, not physically.
"It's just the same as before really. I changed my run session a little bit, I'm doing longer stuff now instead of the track stuff on a Tuesday. Still one run session – it's just the type of session has changed. Instead of doing shorter reps, I'm doing 'miles' and 'two-miles'. Still quite solo, which I find quite hard, but just one run session a week."
"I think the biggest gain was really knuckling down with my mental side – I've just really put a lot of emphasis on that this year and tried to get gains on that side of things."
Paris prospects?
Right now, I think you have to make Beth Potter a very strong favourite to be part of what will no doubt be a formidable British women's trio in Paris. The bigger races of the season are still to come, but with her quietly focussed approach and ability to consistently address any weaknesses in her triathlon arsenal, she could well reach her physical peak right around the time of Paris 2024.
Just over a year from now, I'm pretty confident that we'll be talking about Beth in our shortlist of Olympic medal contenders.
You can follow Beth's progress in her next race, WTCS Cagliari, on May 27th.