We are now barely a month away from the first PTO Tour event of the 2023 season, the PTO European Open in Ibiza.
While the first race of their season, it was also the most recent to be announced, with final confirmation of the venue coming in February. That won't stop it, in my opinion, being among the most competitive races of the year for many reasons. With a total prize purse of $600,000 – and $100k of that going to the winners – the word 'stacked' will no doubt by used, but with good reason, multiple times in the lead-in to the May 6 event.
Who'll be there?
There's a well-known saying in rally driving that, 'to finish first, first you've got to finish'. While there will be no dirt roads, forests and darkness to navigate in the Baleraric Islands, we could adapt that phrase slightly… 'to finish first, first you've got to get a place on the start list'.
Hardly catchy I realise, but along with the announcement of that Ibiza venue, was the news that the fields would be limited to the top-30 male and female athletes. With a push towards making these PTO Tour events a 'best of the best' entry, that's going to leave plenty of hungry athletes trying to claim a slot.
Now, while there will be 30 athletes, those athletes will not simply be the top-30 in the rankings. Those standings – as should be the case for a PTO event – will be key, but the rankings themselves will be responsible for 26 of the 30 slots. That will leave four discretionary wildcard selections.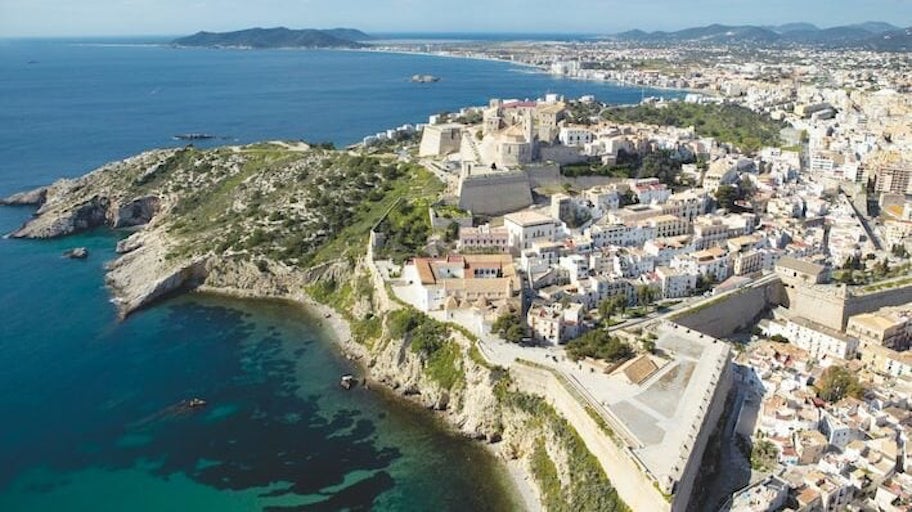 For Ibiza, the key rankings will be those taken from Monday 27th March (I've included the top-40 for reference below), with athletes needing to accept / decline their invitations right around the time I'm writing this. For athletes who don't take up their slots (due to injury / illness / other race plans etc), a roll-down system will then apply to fill those 26 slots, moving down that 27th March ranking list.
For example, we fully expect that some athletes will opt to do the (longer distance) World Triathlon LD Championship on the same weekend (Joe Skipper is expected to be one of them), while with the IRONMAN 70.3 North American Championship taking place in St George on the same day, that will no doubt be the choice for some athletes, particularly North America based. Matt Hanson will certainly be one of those.
Quite how far down the ranking list that 26 will stretch post roll-down we are not quite certain yet… but for those right on the bubble, they will doubtless be getting a welcome call from PTO Towers.
What's a wildcard?
Thankfully, the official take on these discretionary selection is as follows:
The purpose for wildcard selections is to invite those athletes who have not otherwise automatically qualified for the event, but who are of a calibre to be competitive with those who have qualified and would add to the prestige and competitiveness of the event.
Who's in the mix then? In today's feature, we are going to focus on the Pro Men.
[You can find the women's wildcard feature HERE].
The legends
Looking specifically at the men's race in this feature, let's start with a couple of easy picks.
Given that Jan Frodeno has been featuring in PTO promotions for this race, has referenced it widely and is for many the GOAT, this one is a done deal. It's quite possible that Ibiza could be the first – and maybe last – ever time we may get to witness Frodo vs. Blu and other stellar names. He may not have finished a race since August 2021, but Frodo will, quite rightly, be in Ibiza.
So too will Alistair Brownlee. The two-time Olympic Champion's start to 2023 was derailed at IRONMAN South Africa when he withdrew in race week, but like Jan, Alistair ticks every possible box in terms of 'calibre', 'prestige' and 'competitiveness'.
Indeed, Brownlee actually ended 2022 ranked #8 in the PTO rankings, but when the system was changed, his dominant wins in Swansea and Sweden were overnight worth a lot less, which is why he now finds himself at #37 heading into ibiza. Given what I've outlined above, there's a chance that the roll-down process could reach him. But if not, he's absolutely guaranteed a start in my view.
While the last couple of years have been stop-start, the Yorkshireman at his best will still be one of the race favourites. His presence will also mean that the race will boast the 2008, 2012, 2016 and 2020 Olympic gold medallists.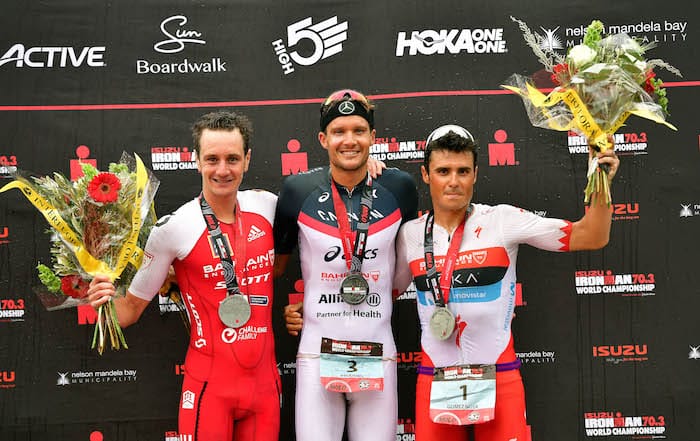 If we follow this theme, then (granted, it was five years ago), then memories of the IRONMAN 70.3 World Championship in Port Elizabeth might possibly bring the name of Javier Gomez into the mix. That prospect will only be enhanced by the race taking place in Spain, and the potential additional eyes and media that the 40 year-old legend would surely bring.
There's no doubting the Hall of Fame status of the five-time World Triathlon Champion, but after a challenging few years including missing IM World Champs with COVID and the 70.3 World Champs with a stress reaction, is he ready to return at this level? A Spanish legend racing in Spain would be tough to turn down – but I suspect he'd only throw his hat into the ring, if he thought he was ready.
Follow the form?
One of the other areas I think we need to be looking is the 'what have you done for me lately?' crowd. Who has stepped it up in the early season racing, doesn't (perhaps yet) have the ranking points for auto-qualification, but their performances have been speaking for them?
One of those I think has to be in the mix is Great Britain's Tom Bishop. Tom got a wildcard for the PTO US Open last year – which delivered something of a rude awakening when he finished 30th – but he's clearly taken that on board over the winter, and done the work needed to raise his game. Second at CLASH Miami (ahead of the likes of Daniel Bækkegård, Sam Long and David McNamee), was followed a week later by a clear win at Challenge Puerto Varas.
Ranked #30 at the Ibiza cutoff after those performances, I think there's a very strong chance he'll get an auto-qualification via roll-down anyway – but in the very unlikely case he doesn't, must be one of the wildcard favourites.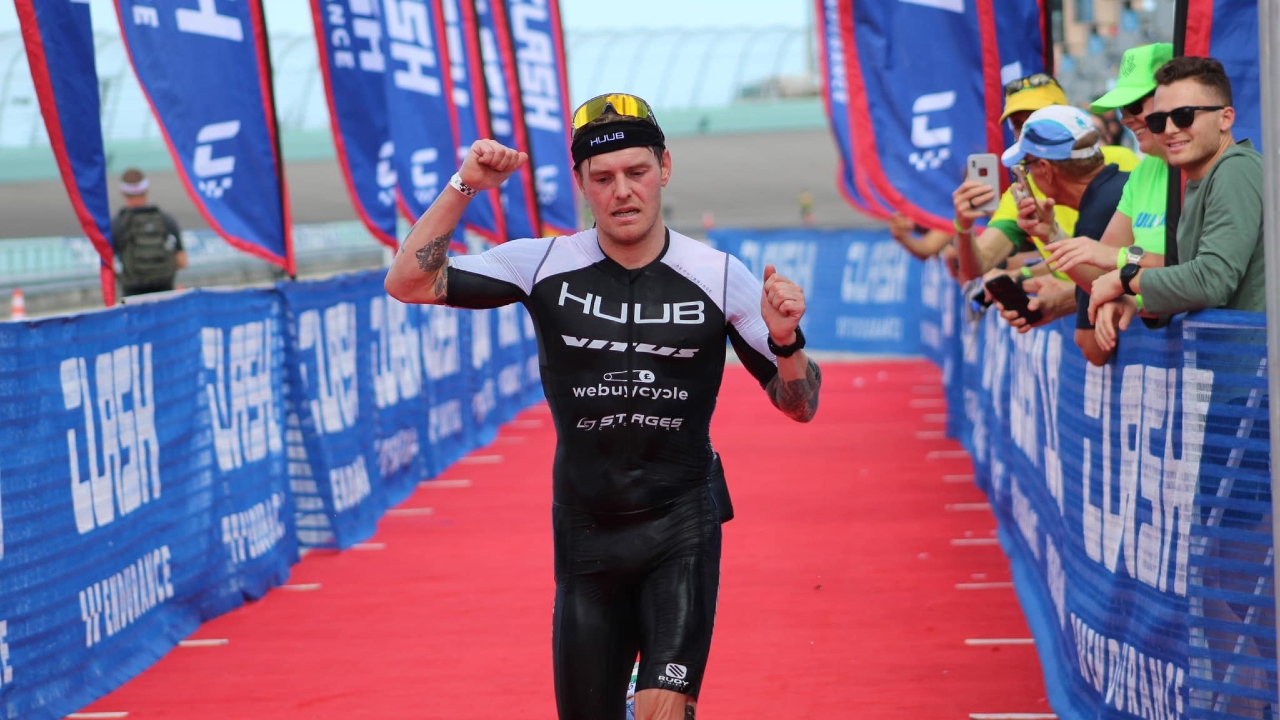 In a similar manner, New Zealand's Mike Phillips has started the year with two wins (70.3 Geelong and IRONMAN New Zealand), plus second place finishes at Challenge Wanaka and the Tauranga Half. Despite those efforts, he sits down the rankings table at #52. Still, having set the fastest bike split in every race, he would surely bring that aggressive style to the PTO Tour too. That's if the long trip to Europe is on his radar, of course.
If we are looking at a European athlete who has performed this year and has the skillset to be a factor from the start, then Germany's Justus Nieschlag would certainly be on my shortlist of names to consider. Consistently strong across the board, he won IRONMAN 70.3 Lanzarote in a year in which he's making the transition from short-course to the middle distances. It was hardly unexpected either, based on his impressive display – another win – last year at IRONMAN 70.3 Kraichgau. Frederic Funk (fifth at the IRONMAN 70.3 World Champs), was among those left in his wake that day.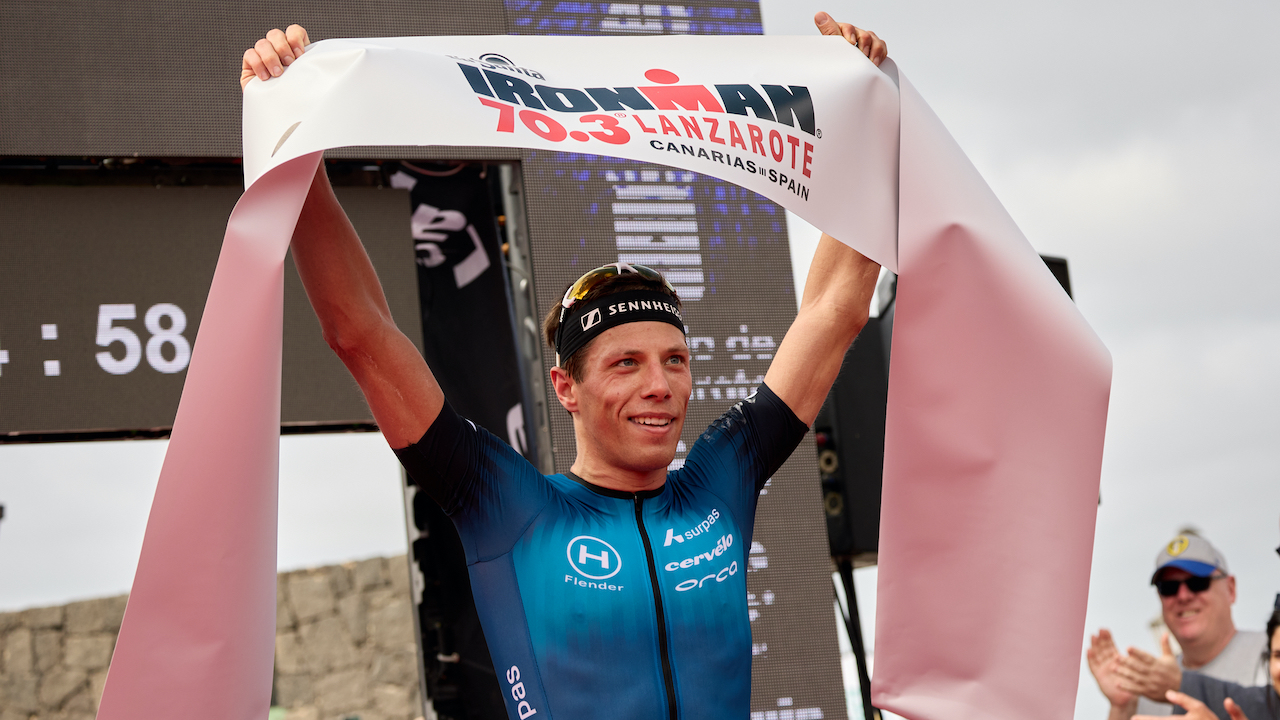 Short course stars?
What chance any of the World Triathlon / WTCS regulars racing in Ibiza? I think there's two ways, potentially, to consider this:
PTO European Tour Ibiza falls one week before WTCS Yokohama. That's a lot of long travel and time zones to potentially navigate. If your A-goal is Yokohama, then that's clearly not an optimal combination.
There is another take however, which could make Ibiza attractive to those otherwise WTCS focussed:
If you are based in Europe then the next WTCS event after Yokohama falls on May 27, three weeks after Ibiza. Looking at the full season (where the World Champion will be determined from four races plus the Championship Finals), then there are still European opportunities in Cagliari (Italy), Hamburg (Germany), Sunderland (Great Britain), Paris (Olympic Test Event) and the Finals in Pontevedra, Spain.
With many Federations including Great Britain and the USA targeting Paris and Pontevedra for Olympic selection purposes, I really would not be surprised if the depth of field in Yokohama is impacted. Which as a result… could, maybe (?!) open the door to Ibiza.
If any of that was to play out, then high-profile short-course athletes who have shown significant interest or performances over the middle-distance include Oceanside winner Léo Bergère, CLASH Daytona champion Vincent Luis, World Triathlon LD Champion Pierre Le Corre and Olympic bronze medallist, Hayden Wilde – who raced at the Collins Cup last year, thanks to a Wild(e) card. To name just four.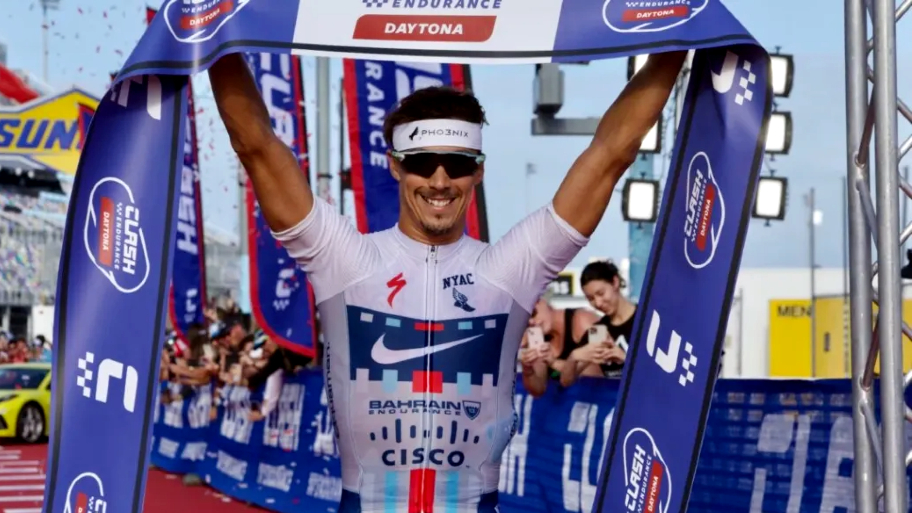 Luis (fourth) and Bergère (sixth) started their WTCS campaigns with solid results in Abu Dhabi too so would seem to have options… though a little Insta-stalking suggests that Vincent will be in Japan. Would he consider an Ibiza-Yokohama double? Well, Daytona / Bahrain worked well for him last year, so I'm not going to rule it out just yet!
You can probably add 'new' (!) short course athlete, Kyle Smith to that list – though at #35 at the cutoff date, once the roll-downs have been applied, I think he may get in without needing a wildcard.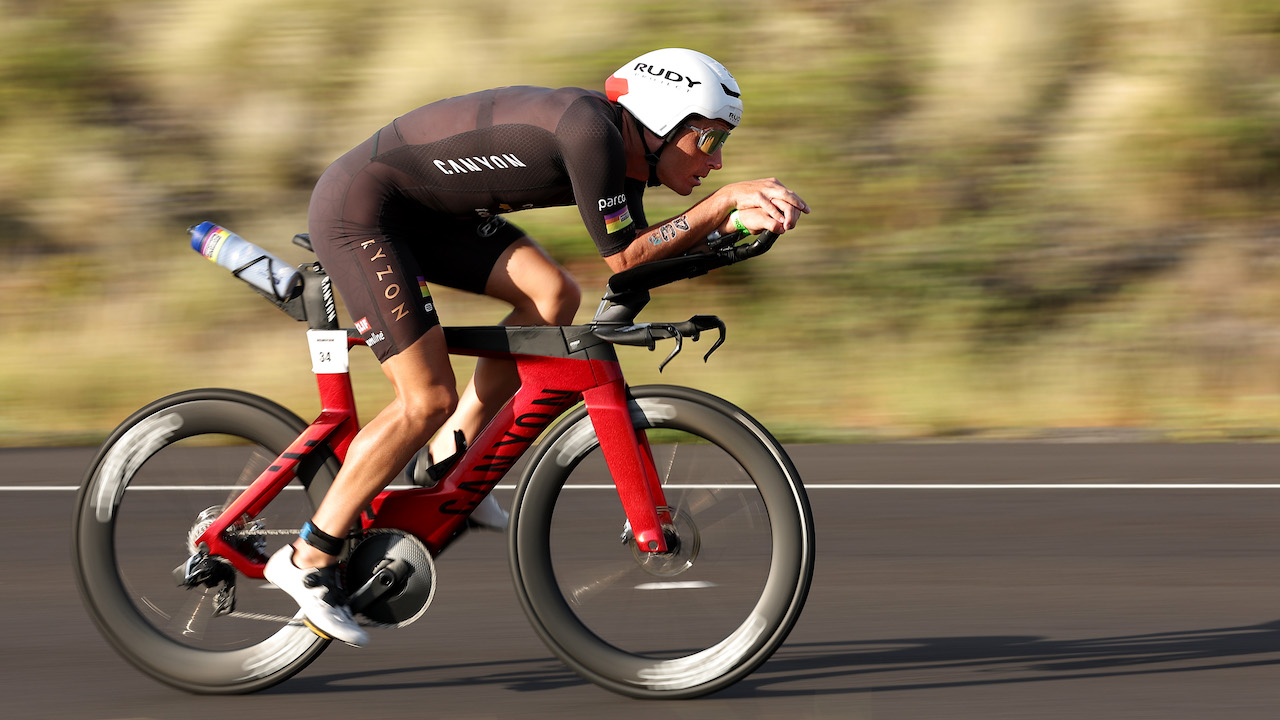 Who do you think will take those PTO European Open wildcards? We should find out next week.
[CLICK HERE FOR OUR THOUGHTS ON THE POTENTIAL WILDCARDS FOR THE WOMEN'S RACE]
PTO World Rankings as at Monday 27th March (Ibiza Cutoff Date)
1. Kristian Blummenfelt (NOR) 95.92
2. Gustav Iden (NOR) 95.83
3. Magnus Ditlev (DEN) 92.78
4. Sam Laidlow (FRA) 92.11
5. Lionel Sanders (CAN) 89.77
6. Sam Long (USA) 89.05
7. Max Neumann (AUS) 88.60
8. Leon Chevalier (FRA) 88.56
9. Florian Angert (GER) 87.94
10. Frederick Funk (GER) 87.49
11. Aaron Royle (AUS) 87.13
12. Patrick Lange (GER) 86.94
13. Daniel Bækkegård (DEN) 86.93
14. Collin Chartier (USA) 86.48
15. Joe Skipper (GBR) 84.80
16. Ben Kanute (USA) 84.66
17. Matt Hanson (USA) 84.51
18. Mika Moerck Taagholt (DEN) 84.48
19. Bradley Weiss (RSA) 84.47
20. Jason West (USA) 84.07
21. Braden Currie (NZL) 83.83
22. Pieter Heemeryck (BEL) 83.68
23. Clement Mignon (FRA) 83.59
24. Mika Noodt (GER) 83.13
25. Denis Chevrot (FRA) 82.77
26. Sebastian Kienle (GER) 82.35
27. Jackson Laundry (CAN) 81.73
28. Kristian Hogenhaug (DEN) 80.90
29. Chris Leiferman (USA) 80.65
30. Thomas Bishop (GBR) 80.47
31. Gregory Barnaby (ITA) 80.45
32. Pablo Dapena Gonzalez (ESP) 80.44
33. Rudy Von Berg (USA) 80.41
34. Thor Bendix Madsen (DEN) 79.92
35. Kyle Smith (NZL) 79.57
36. Cameron Wurf (NZL) 78.82
37. Alistair Brownlee (GBR) 78.54
38. Mathias Lyngsoe Petersen (DEN) 78.38
39. Ben Hoffman (USA) 77.79
40. Timothy O'Donnell (USA) 77.55
(The full list as at 27th March 2023 can be found here)