On Wednesday, I highlighted some of the male athletes that could be in contention for one of the four wildcard slots that will be awarded for the debut edition of the PTO European Open, which will take place on May 6 in Ibiza.
The first PTO Tour race of the season, the $600k prize purse event will feature 30 athletes in each of the male and female fields. 26 selected via the PTO World Rankings system (at the March 27 cutoff date), and then four discretionary (wildcard) selections. Full details on how that 'process' works were provided in the earlier piece – so with that covered off there, let's jump straight into the key focus of today's follow-up.
Which Pro Women could be in line for a wildcard selection for Ibiza?
Who won't (probably) be there
Ok, I'm going to start by briefly taking a step back before moving forward.
As with some of the examples I highlighted with the men, there will be several auto-qualified athletes that we know and/or suspect may not take up their European Open slot for various reasons. In those cases, the slots roll-down to the next in line (as at that March 27 rankings date), and thus several names who would be in contention for wildcards, will likely not need one anyway.
While not a complete list, examples include Nicola Spirig (retired), Taylor Knibb has been injured, Nikki Bartlett will be returning to IRONMAN 70.3 Marbella, while the just published start-lists for the Long Distance World Champs (also in Ibiza, on the Sunday) includes the likes of Kat Matthews, Ruth Astle, Sarah Crowley, Marjolaine Pierre, Gurutze Frades Larralde who are all within the top-26 or just outside.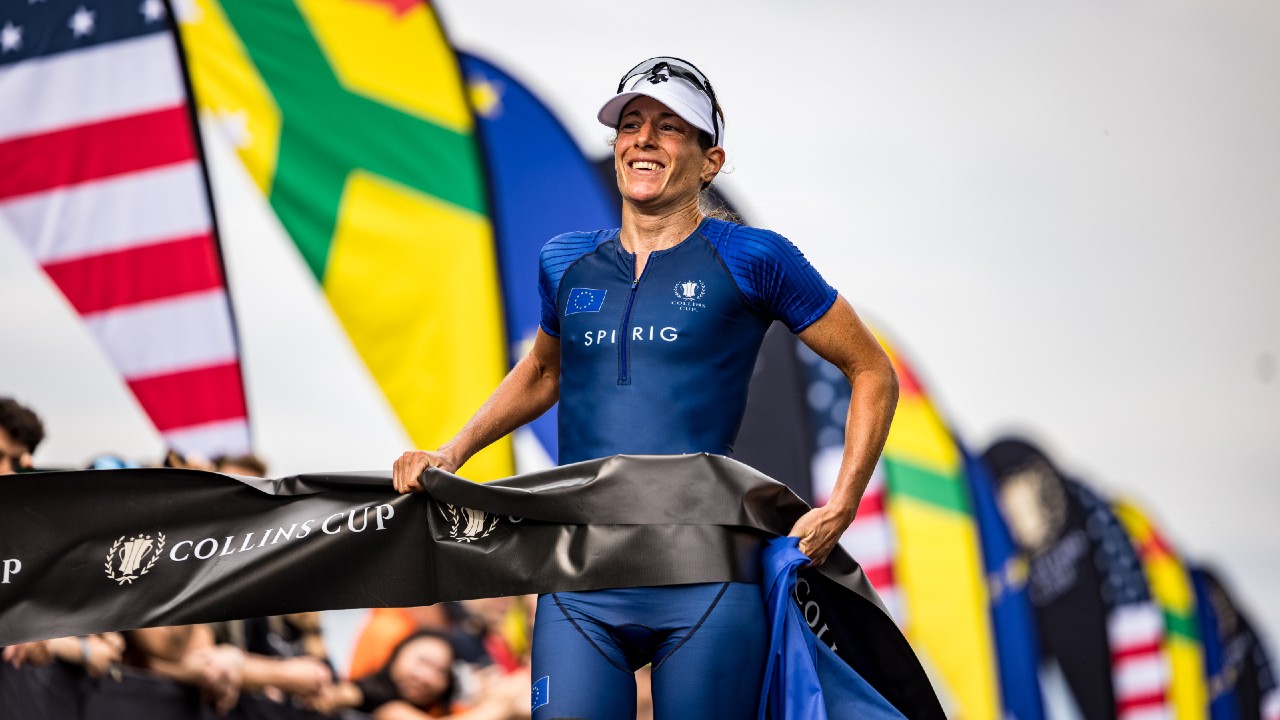 Of course, it's quite possible that some of those athletes may be on that particular start-list to give them options, but I think the majority will likely elect to race over the longer distance. That's not a complete surprise – I did say last month why all triathlon roads lead to Ibiza…
To the above, we'll no doubt see a few athletes remaining Stateside to race at the IRONMAN 70.3 North American Championship in St George as well, which takes place on the same day. Quite how far that roll-down will reach, we should have confirmed next week.
The trend is your friend
Just as we did with the men, which athletes have been in form so far in 2023, but potentially still sit outside of the automatic qualification positions? Who, metaphorically at least, has let their results do the 'please pick me' talking?
Currently sitting outside the top-26 at #30, with wins at both CLASH Miami and Challenge Puerto Varas, Lucy Byram would be a clear candidate here – but as with Tom Bishop in the men's field, based on what I've outlined above, she's all but guaranteed of a roll-down slot and will certainly be there without a wildcard – it's certainly a race she's aiming for.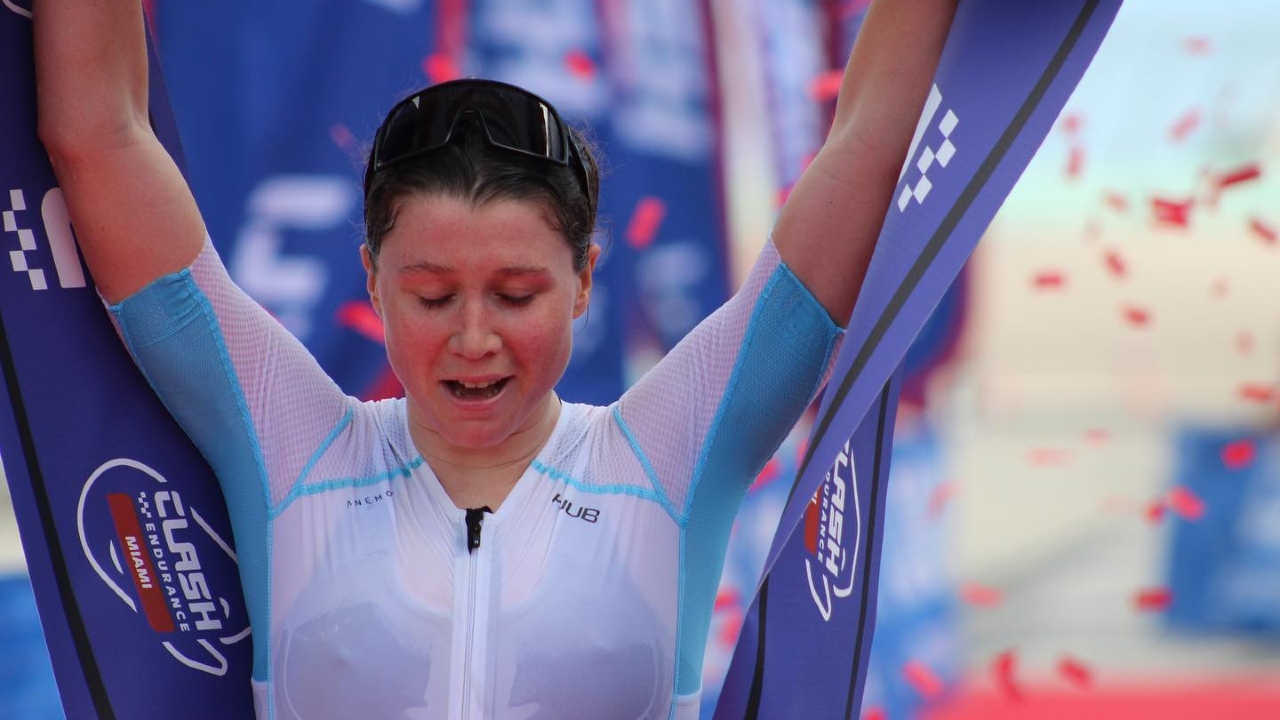 Finishing barely a minute behind her in that race however was Denmark's Sif Bendix Madsen. Still just 21, the newcomer to middle-distance racing would need a wildcard to start, as she is well outside the top-100 with only two races in her PTO score to date. That's a result that indicates her potential and ability will soon be ranked far higher, as 2023 plays out. Super League Triathlon has excelled in identifying and helping young talent; recognition of Madsen's potential could be a realistic choice.
Another winner this year is Els Visser. The Dutch athlete took the title at IRONMAN New Zealand in Taupo, and was also a close second to Grace Thek at the Challenge Wanaka Half. While it looks as though qualifications will roll-down a fair few places to fill the first 26 athletes, at #43 at the cutoff date, she could be in need of and potentially seeking one of those wildcards.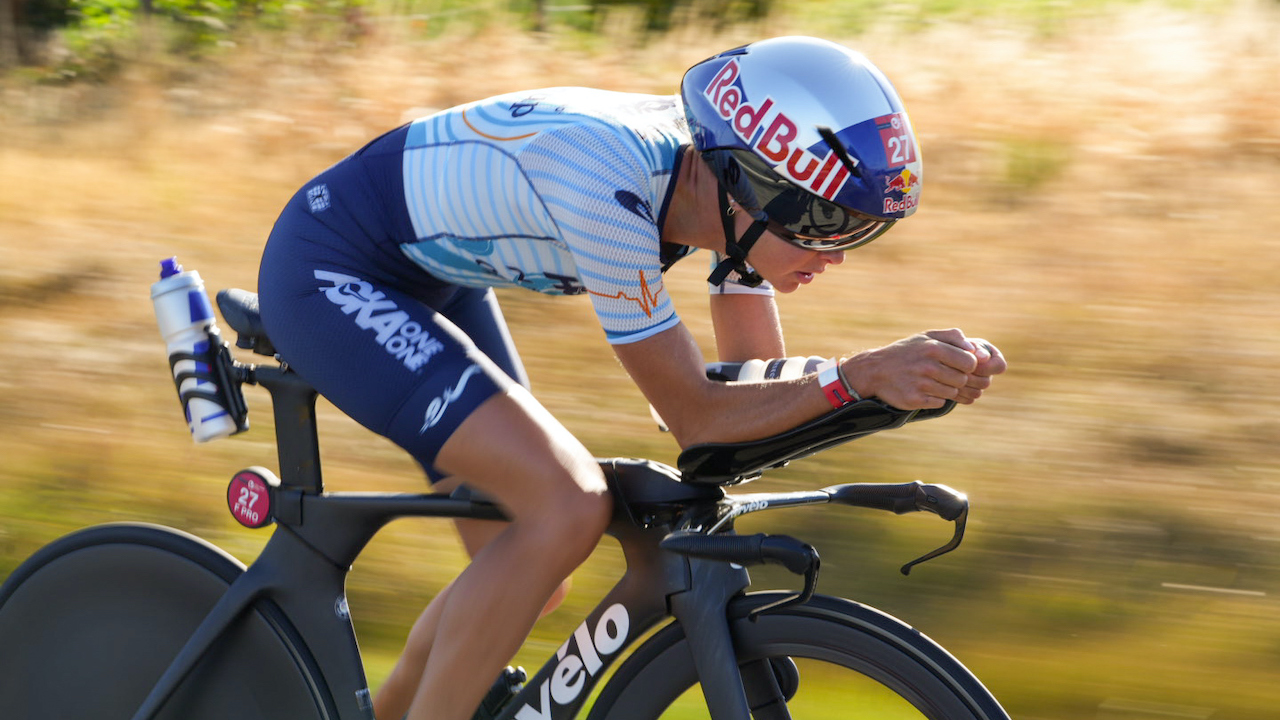 Championship performers
Looking back at October's IRONMAN 70.3 World Championship, the the highest-placed athlete who is not currently in the top-26 is Germany's Anne Reischmann. Anne finished less than a minute down on Oceanside winner, Tamara Jewett in 10th position. That's a great data point, and when you add that to several more middle-distance podiums during 2022, back-to-back 10th place World Champs finishes should put her in the discussion at least, should her #42 ranking at the cutoff date not be reached by the roll-down process.
Another athlete who was in that St George race – and has previous World Championship podium experience – is Switzerland's Imogen Simmonds. 2022 wasn't the easiest for the bronze medal winner from Nice 2019 with surgery, but she did recover to win in both Gdynia and Mallorca, the latter of which was well clear of Reischmann. Ranked #47 at that cutoff date, if Ibiza is on her mind, then a wildcard could be the only route there.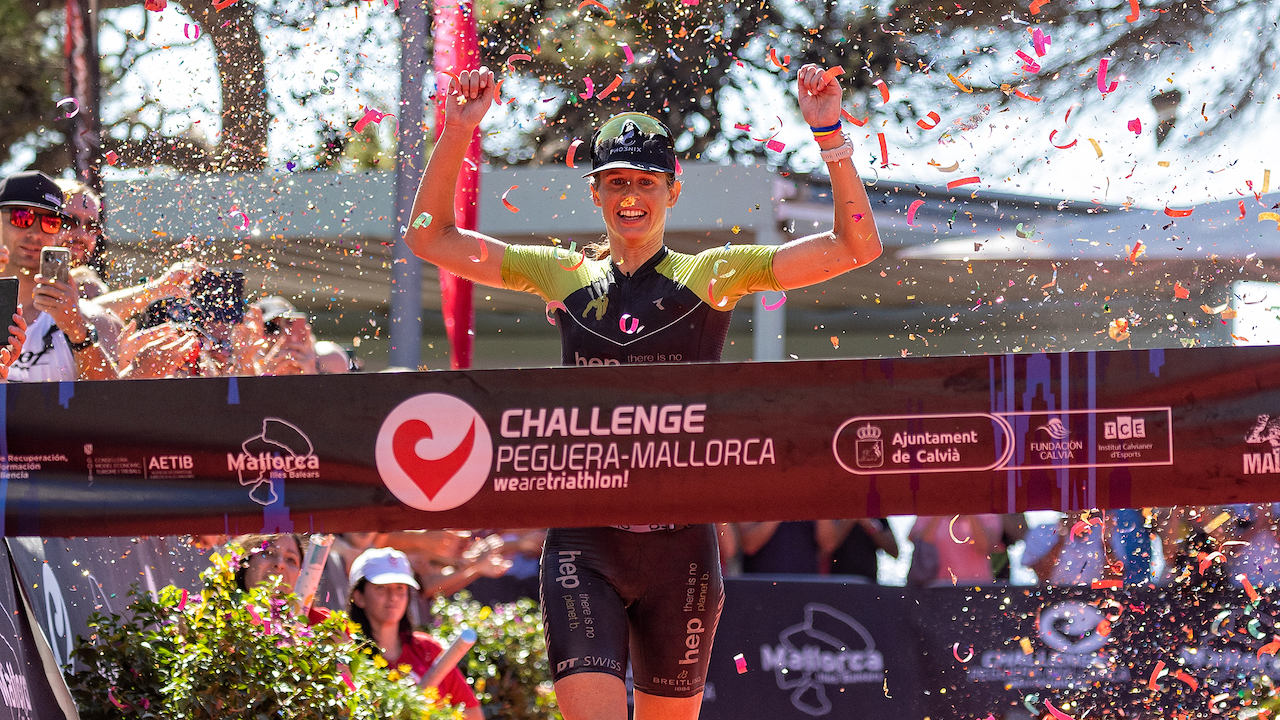 Short course crossover?
In the men's feature yesterday, I highlighted quite an extensive list of high-profile, race-winning current WTCS names that could be contenders in Ibiza… if they were to be offered (and accept) a wildcard. There doesn't feel quite the same depth, in that particular combination at least, for the women.
Of course, Taylor Knibb is the IRONMAN 70.3 World Champion and Flora Duffy currently holds the grand-slam of Olympic World Triathlon and Commonwealth titles – but wildcards are of no concern for them. Same situation for Switzerland's Julie Derron who had more than enough strong results in 2022 – including fifth at the Canadian Open – to be ranked PTO #16
Looking down the current World Triathlon Rankings, we saw Natalie Van Coevorden finish second at 70.3 Bahrain in December, Vittoria Lopes finished seventh at the Canadian Open (and was then selected for Collins Cup) and Luisa Baptista was fifth at the World Triathlon LD Champs (over the PTO's 100km distance) and an impressive second at Oceanside 2022.
Sitting at #37 at cutoff date, I think Baptista will be in the mix – whether by roll-down or wildcard – but the case is far less clear for Van Coevorden and Lopes. That's if the event is even on their radar, with WTCS Yokohama falling a week later.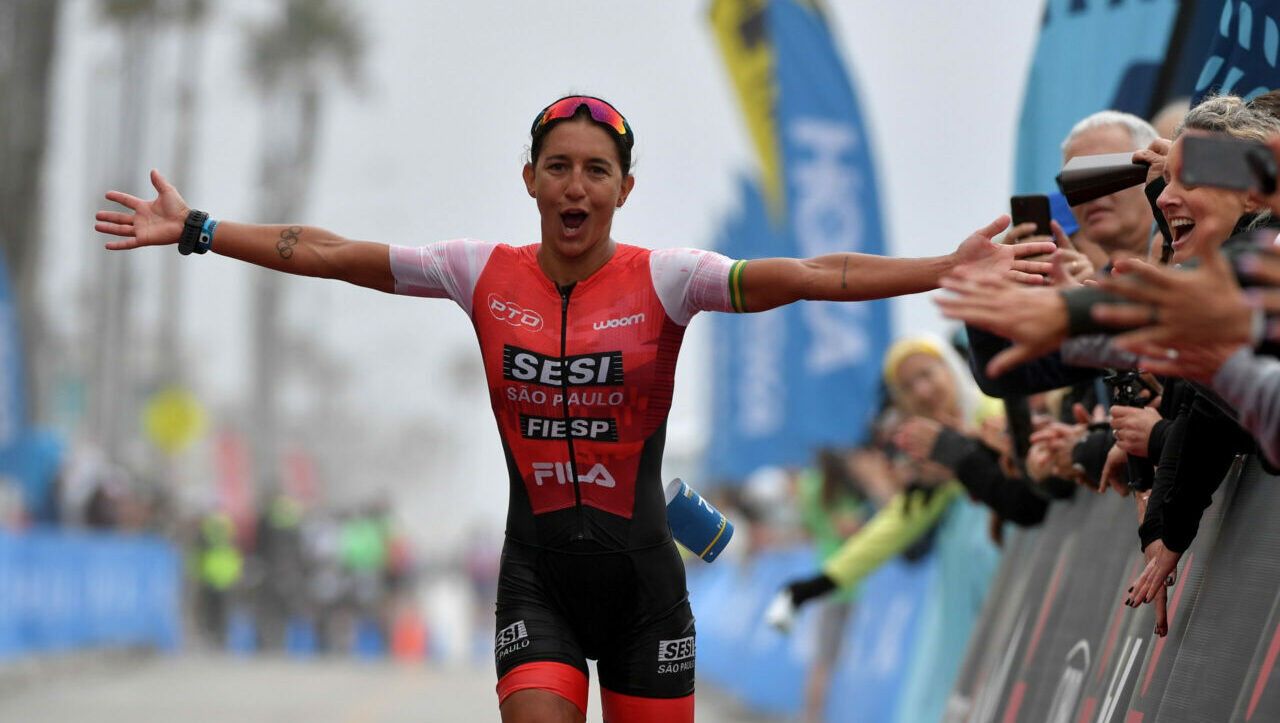 We are expecting formal news on the start-lists to be issued by the PTO next week, when we'll find out how far down the rankings lists the roll-down process reached.
Who do you think deserves a wildcard? Have we missed anyone? We'll find out soon…
[CLICK HERE to see our analysis on the potential men's wildcards for Ibiza].
PTO World Rankings as at Monday 27th March (Ibiza Cutoff Date)
1. Ashleigh Gentle (AUS) 95.10
2. Lucy Charles-Barclay (GBR) 92.03
3. Paula Findlay (CAN) 91.90
4. Daniela Ryf (SUI) 91.30
5. Taylor Knibb (USA) 91.13
6. Anne Haug (GER) 90.80
7. Chelsea Sodaro (USA) 89.87
8. Laura Philipp (GER) 89.72
9. Holly Lawrence (GBR) 87.97
10. Emma Pallant-Browne (GBR) 86.63
11. Lisa Norden (SWE) 85.58
12. Flora Duffy (BER) 85.40
13. Fenella Langridge (GBR) 85.36
14. Kat Matthews (GBR) 84.63
15. Skye Moench (USA) 84.57
16. Julie Derron (SUI) 83.63
17. Jackie Hering (USA) 83.36
18. Jocelyn McCauley (USA) 82.38
19. Nicola Spirig (SUI) 81.75
20. Tamara Jewett (CAN) 81.47
21. Sara Perez Sala (ESP) 80.40
22. Ruth Astle (GBR) 80.39
23. Sarah Crowley (AUS) 80.22
24. Ellie Salthouse (AUS) 79.72
25. Sarah True (USA) 78.58
26. Laura Siddall (GBR) 78.42
27. Daniela Bleymehl (GER) 78.19
28. Grace Thek (AUS) 77.99
29. India Lee (GBR) 77.85
30. Lucy Byram (GBR) 77.64
31. Gurutze Frades Larralde (ESP) 77.37
32. Nikki Bartlett (GBR) 77.15
33. Rebecca Clarke (NZL) 76.84
34. Rach McBridge (CAN) 76.20
35. Marjolaine Pierre (FRA) 76.17
36. Sarissa De Vries (NED) 75.83
37. Luisa Baptista (BRA) 75.78
38. Haley Chura (USA) 75.71
39. Lotte Wilms (NED) 75.70
40. Barbara Riveros (CHI) 75.58
(The full list as at 27th March 2023 can be found here)