Five-time Olympian Nicola Spirig ended her glittering triathlon career with a victory in Locarno on Sunday.
The Swiss superstar, 40, previously confirmed that she would retire after the 2022 season and that the race in her homeland would be her last as a professional.
Spirig, who eradicated any doubts over her Captains' Pick for last month's Collins Cup with an emphatic win in match #4, showcased her class once again as she triumphed in the Olympic distance event.
After crossing the line in 2:01:26, 'Superfrau' took to Instagram to thank her family, coach and supporters.
Fitting sign-off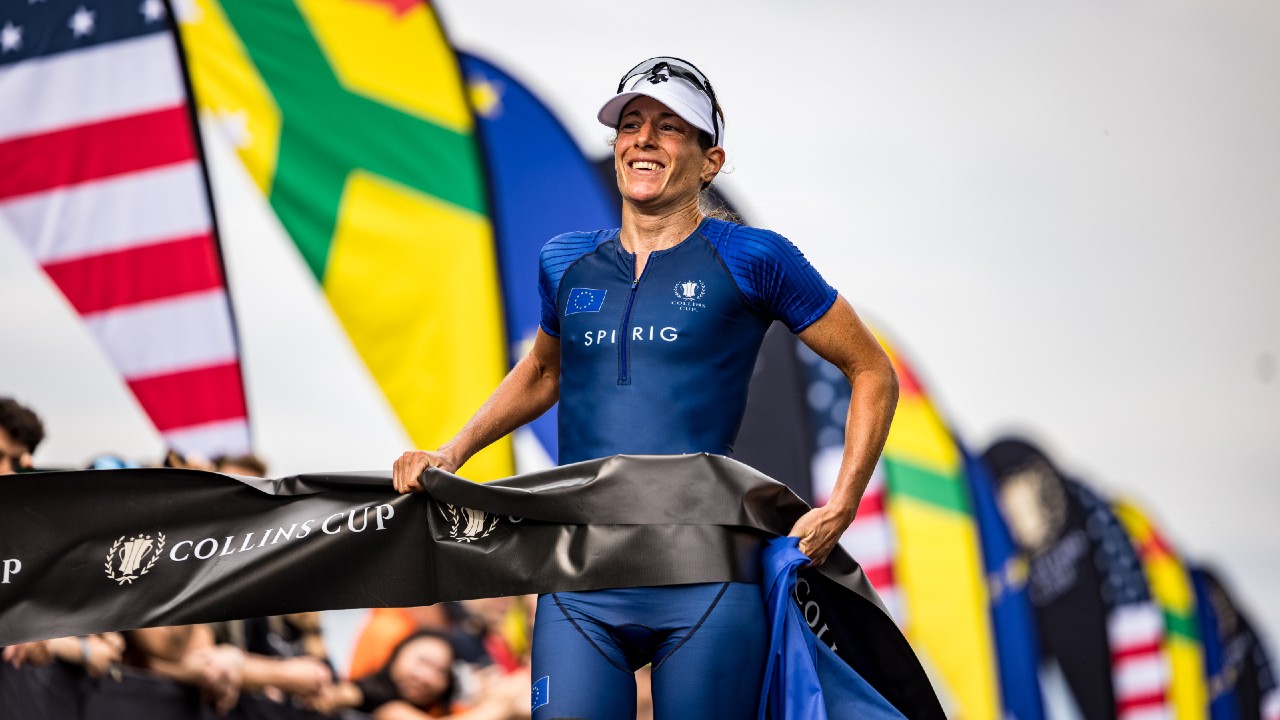 "It was a very emotional day with fantastic weather, amazing scenery of Locarno and such a nice atmosphere with everyone cheering and being a part of my last race, really made the day special, thank you so much," she wrote.
"Happy to finish with a good performance and a win, and really appreciate my husband [Reto Hug] supporting me and my coach Brett [Sutton] coming to Locarno with his whole family, plus good friends enjoying the last triathlon with me."
Spirig signs off as a seven-time European Champion, a two-time Olympic medallist, including gold at London 2012, and with over 20 World Triathlon titles to her name. Earlier this year, she broke the eight-hour barrier in a full-distance triathlon at the Sub8 project.
Although her triathlon journey is complete, Spirig has one more race on her agenda in 2022 – the Greifenseelauf half marathon in Zurich later this month.