Joe Skipper is aiming to put his "name down in history" by winning the IRONMAN World Championship this season.
The British star was fifth in Kona last year, his highest position so far, but feels the decision to take the event to Nice every other year – starting with the men in 2023 – will play right into his hands.
He thrived on a hilly course at IRONMAN Wales last season, winning the race emphatically despite a lengthy stop for a bike mechanical, and he's been setting out his main targets in his latest YouTube video, embedded below.
All about full distance
The soon-to-be-Dad explained he swerved CLASH Miami given the close proximity to the due date for his first child and also revealed that he's probably going to miss the PTO Tour events this season too, saying: "I was originally going to do some of the PTO 100k races, but if I'm honest, I don't feel totally 100% motivated by that distance.
"I like the fact the top-30 all come together and I'd be racing the best guys in the world. I've watched the other events and they look really good but I've always been motivated by the full distance; that was what I got into triathlon for and the one I really enjoy doing."
However Skipper will likely still be in Ibiza the same weekend (May 5th-6th) as the PTO European Open for what has now become his first main aim of 2023.
"I will probably race the ITU World Long-Distance Champs which for me is the distance I'd have liked to see the PTO distance over – it's a 3km swim, 120km bike and 30km run. For me, that's the mix between 70.3 and IRONMAN – right in the middle. You get the 70.3 athletes stepping up and doing a bit longer while the full-distance guys are doing a bit shorter, it comes together and can go either way.
"And then June it's Challenge Roth. A massive race, I've twice finished second there and the atmosphere is awesome, it's one of the best races on the circuit. It's a great field again, a lot of strong guys. Obviously it should be good for getting towards the higher end of the new PTO ranking system so that will be a big target of mine."
All roads lead to Nice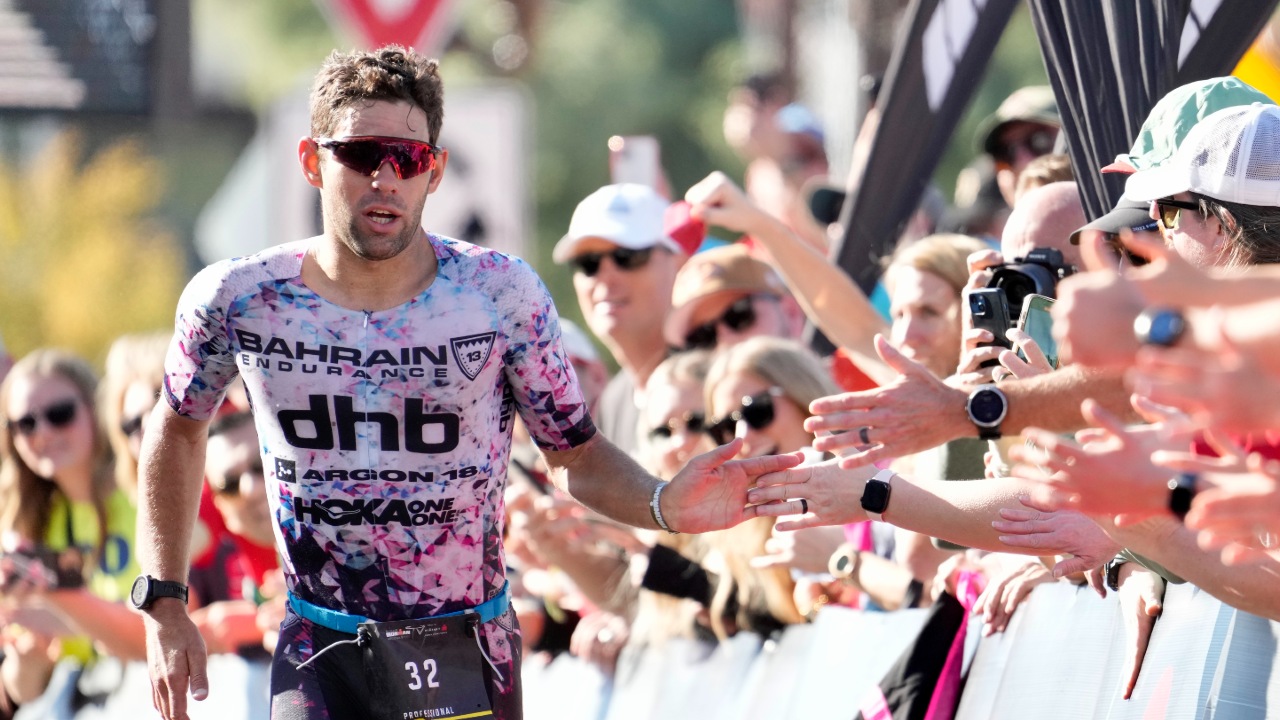 But then it's all about the main priority of the year as he added: "After that you've got about nine to 10 weeks to Nice on September 10th so it will be a case of having a week off, then a seven-to-eight week training block going into that.
"It's my big goal this season. That course is awesome and at that time of year the weather should be perfect for me.
"It's a tough course which I think will really split the field up and make everyone work – it's not going to be like Kona where you can sit in a pace line and get pulled around. That course is a very honest course – and not one where you are going to get any help from motorbikes. In fact if they're around on the descents then they'll actually slow you down. It tests everything, you've got to be strong, you've got to be good on the hills and the descents – if you're not good on the descents, you'll lose minutes.
"The run course is an out-and-back and a bit boring to be honest. That's the only downside for me. But I think this is going to be my best chance of winning the World Championships, I'm looking forward to it and will be giving it my all.
"It's a similar kind of course to Wales, it falls on the same date as that was last year and I think personally that was the best IRONMAN shape I'd ever been in so if I can replicate my build-up to that or even be a bit better then I think I should be right up there. I'll be going there to try and win the World Championships and hopefully put my name down in history."