In what will become a consistent theme over the next 15 months, the World Triathlon Championship Series Abu Dhabi recently was the first major draft-legal race of the 2023 triathlon season that will start to show the path to Paris 2024, and the Olympic Games.
Trying to secure a place there will be at the top of the agendas of many athletes this year, notably from countries such as Great Britain, the USA and France, where the strength-in-depth on offer means that you can be one of the best athletes in the world, and yet still miss out on selection.
Can we take any Paris selection thoughts from the racing in the UAE, where there was a British double, from Beth Potter and Alex Yee?
Every little (WTCS podium) helps
First up, let's be clear that despite the podium performances from Yee, Potter and Coldwell at the Yas Marina Circuit, those medals will not result in any automatic selection. British Triathlon's Paris 2024 Olympic Selection Policy is very structured – and I've covered that in detail separately – with the key events for the 2023 season clearly being the Paris Olympic Games Test Event and the WTCS Championship Finals in Pontevedra, Spain.
In simple terms, Abu Dhabi was not a direct selection race. However… when you get into the policy details, there is a chance that come the end of the season, it could have some bearing. Specifically, if the (very tough) automatic selection criteria around Paris and Pontevedra are not met ('Phase 1'), then pre-selection for Paris 2024, in 2023, is still possible ('Phase 2'):
An individual podium in at least one 2023 WTCS event or at the Paris Test Event, AND
Be considered by the panel, at that time, to be a clear and obvious individual medal contender for the Games*.
In that regard then, that trio of British athletes have achieved bullet point one. Any 'clear and obvious individual medal contender' assessment will be based on the season as a whole, but that's a solid start for all three athletes.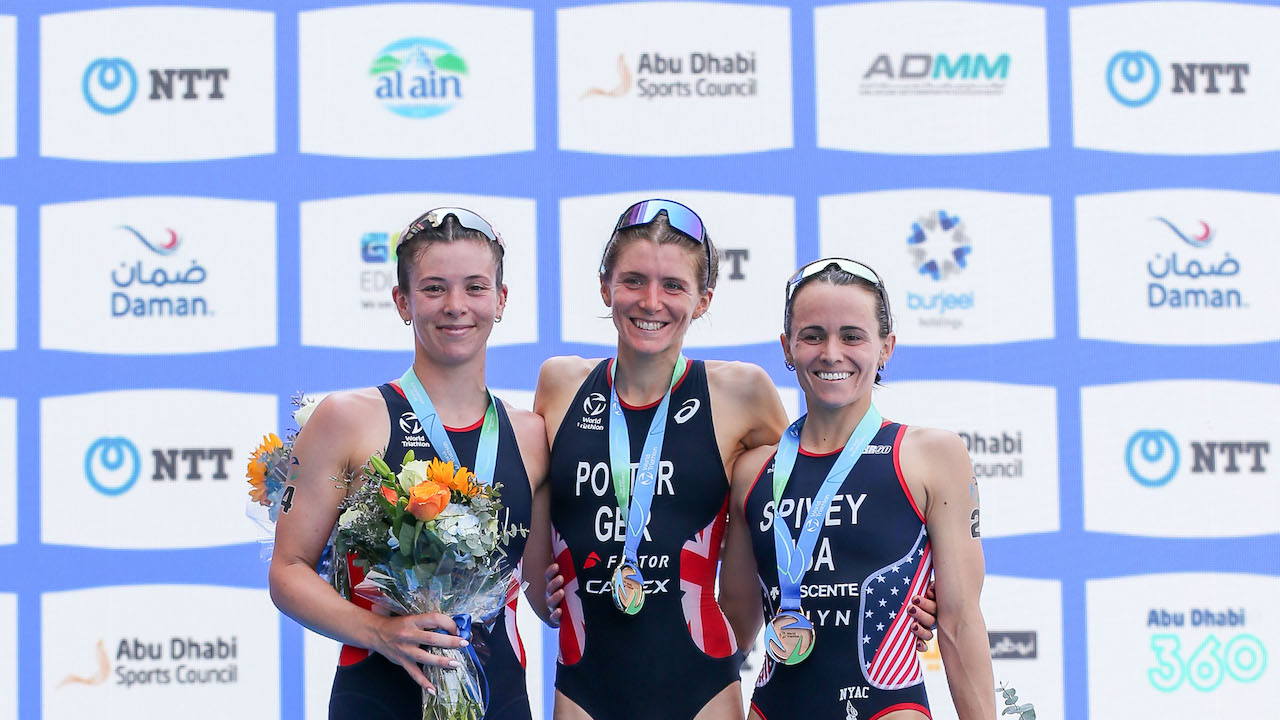 No stopping Yee
In the case of Alex Yee, you would have to make him an incredibly short-priced favourite to be selected this year. That Abu Dhabi performance adds to three further 2022 WTCS victories in Yokohama, Montreal and Cagliari, alongside Commonwealth Games success in Birmingham. Right now, he's unquestionably the #1 British male and of course a 'clear and obvious' medal contender.
I'm sure there will be a lot more success for Yee to come during the season, but I can't see any way in which he doesn't get an early pick when the selectors meet in October 2023. With Abu Dhabi ticking off another piece of the policy small print, that seems even more secure now. A podium at the Paris Test Event would turn 'almost certain' into guaranteed anyway.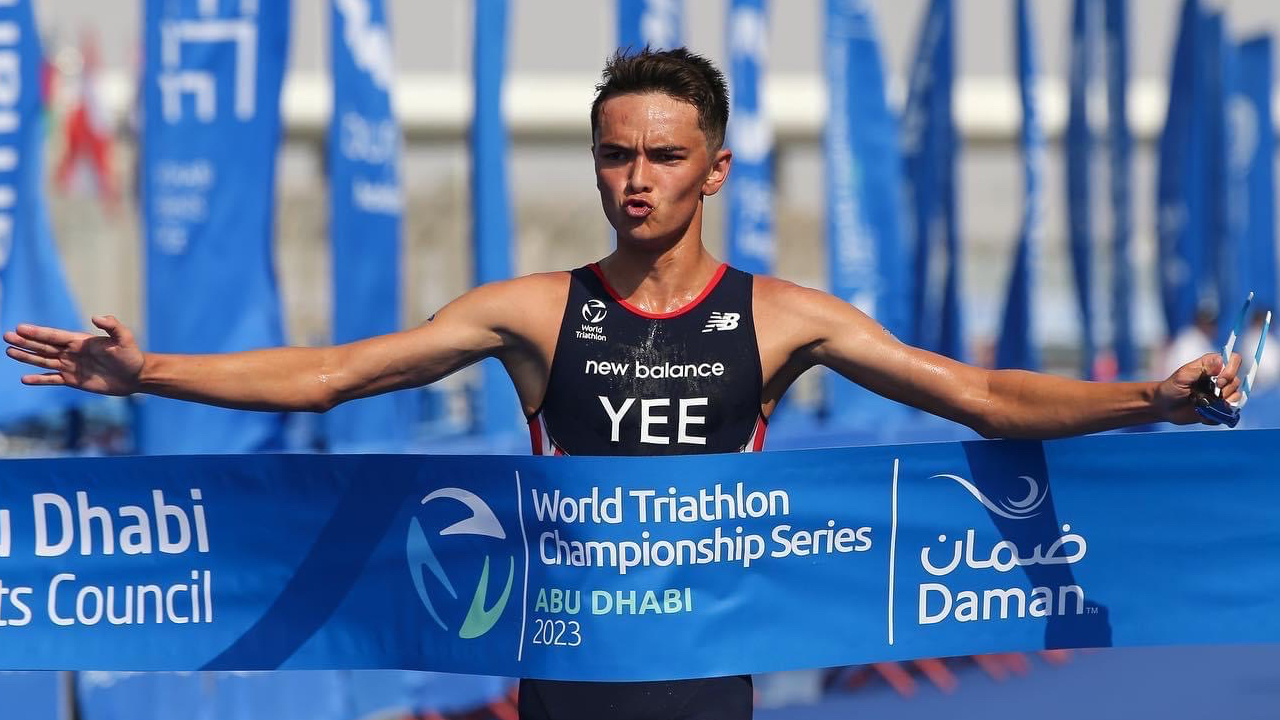 Strong starts
For Beth Potter and Sophie Coldwell, their situation is slightly different. With neither having raced at Tokyo 2020, their route to a guaranteed selection this year is a particularly challenging bar to rise to, if they want to take selectors subjective decisions out of the equation, with that 'Phase 1' requirement referred to previously, being:
A podium finish at the 2023 Paris Olympic Games Test Event, AND
A podium finish at the 2023 WTCS Championship Final in Pontevedra
That said, it could be argued that as of today at least, the proven depth of the British women's team isn't quite as strong as it has been. European Champion, Non Stanford, is now retired, Vicky Holland has not raced since November 2021 and Jess Learmonth is due back to racing in May, after a year of rehab and recovery from an injury sustained at Arena Games Singapore last year.
The 'NextGen' includes the likes of World U23 Champ Kate Waugh, Commonwealth Games medallist Olivia Mathias and Sian Rainsley, who made significant progress during 2022. However, they have a big challenge ahead to step up to the results and consistency of Potter, Coldwell and of course, Georgia Taylor-Brown.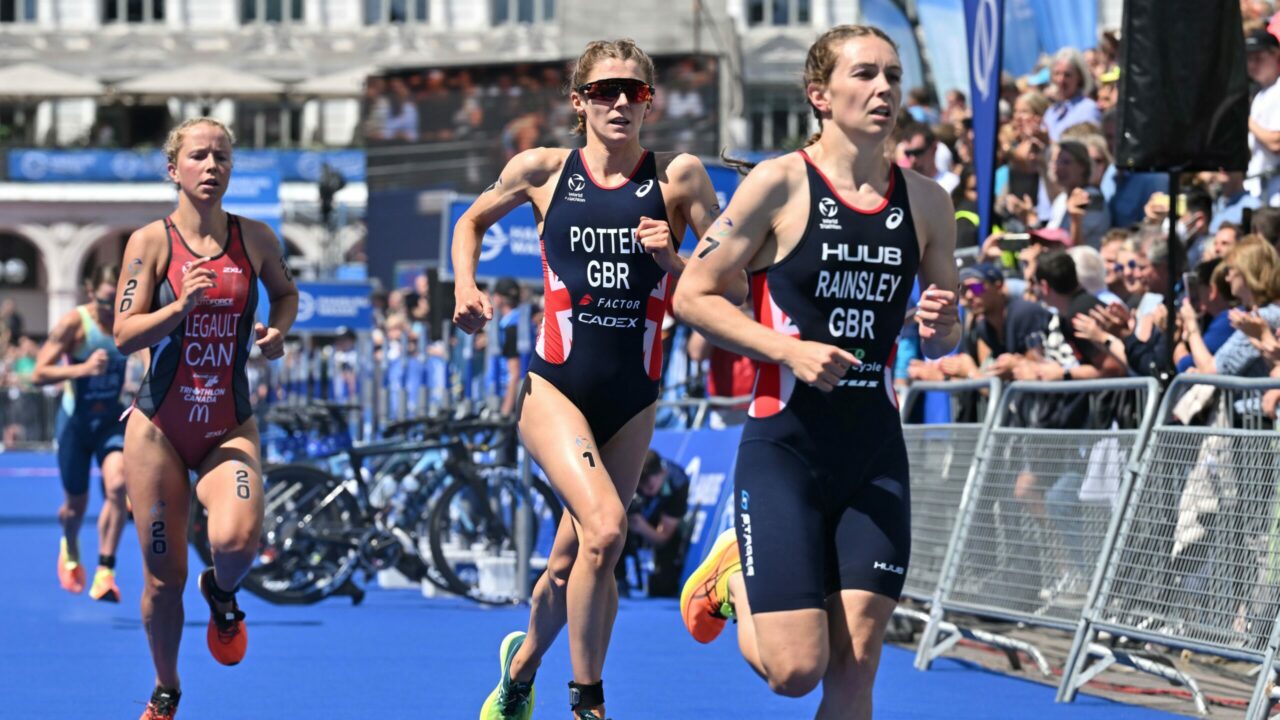 15th for GTB in Abu Dhabi was off colour when referenced against the last three years when she's been an almost permanent part of the podium presentations in all formats and distances. It's unlikely to impact her prospects in any way however, such is her quality. "It's not great and it's not terrible but now it's time to start some proper training" was her post-race assessment.
One thing that does look assured – but is not the case for the British men – is that the British women look all but guaranteed qualifying the maximum allocation of three athletes for Paris.
Right now, GTB, Potter and Coldwell are in the hot seats – but we look forward to seeing how this all plays out through to October.
Spivey's road to redemption?
Perhaps not surprisingly, the Team USA selection policy – like that of Great Britain – puts a big focus in 2023 on the Paris Test Event and the Pontevedra Championship Finals, for the purposes of offering automatic selection.
Their potential discretionary selections come in next year, at which point WTCS results (top 8's) can come into effect – along with the usual extended small print and 'considerations'. Thus, Abu Dhabi was still a good start to 2023 for both Taylor Spivey (third) and Summer Rappaport (fourth).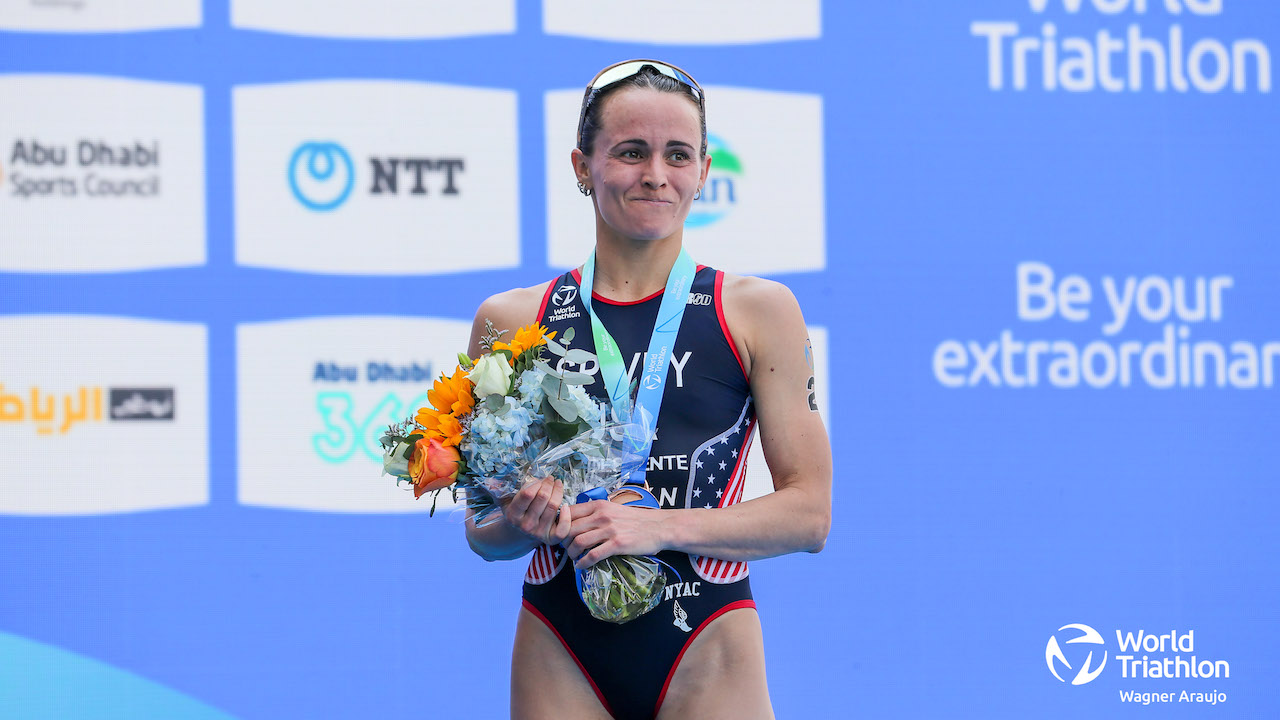 Spivey narrowly missed out on selection for Tokyo 2020, and also finished fourth at three WTCS races during a 2023 season that also saw her finish fourth overall. She was rightly thrilled to make that return to a WTCS podium, and start the season off on the right foot. For Rappaport too, it was a strong start to her first year under the guidance of new coach, Ian O'Brien, in what is sure to be another competitive battle for those Team USA Olympic slots.
While she didn't race in Abu Dhabi, Taylor Knibb – also coached by O'Brien – will be a strong favourite for most to take one of what will no doubt be three slots available for the stars and stripes. The IRONMAN 70.3 World Champion finished 2022 as the World Triathlon Championship bronze medallist, including podiums in Cagliari (third) and Bermuda (second). Already a Mixed Team Relay Olympic silver medallist, all indications are that she should be even better come Paris.
Top U.S. male in Abu Dhabi was Matthew McElroy (eighth), which aside from his second place in Leeds back in 2019, was his best result yet on the WTCS circuit, despite plenty of World Cup victories. Having missed the cut for Tokyo 2020 selection, a positive way to start the road to Paris.
Mum's the word
The other USA-focussed news from Abu Dhabi was the return of 2019 World Champion, Katie Zaferes, following the birth of her first child, Kimble. 37th in the UAE was a start point, though interestingly she's looking to fast-track her progress – and a week later finished second at an Americas Cup event in Sarasota.
Will either Zaferes – or another returning Mum, the 2016 Olympic Champion, Gwen Jorgensen – be in contention later in the season? We'll get a measure on Gwen's progress in about 10 days, as she steps up from Oceania Cup to World Cup level in New Plymouth. After seven years away, her window to get back into contention for what was already a strong pool of athletes, is a short one.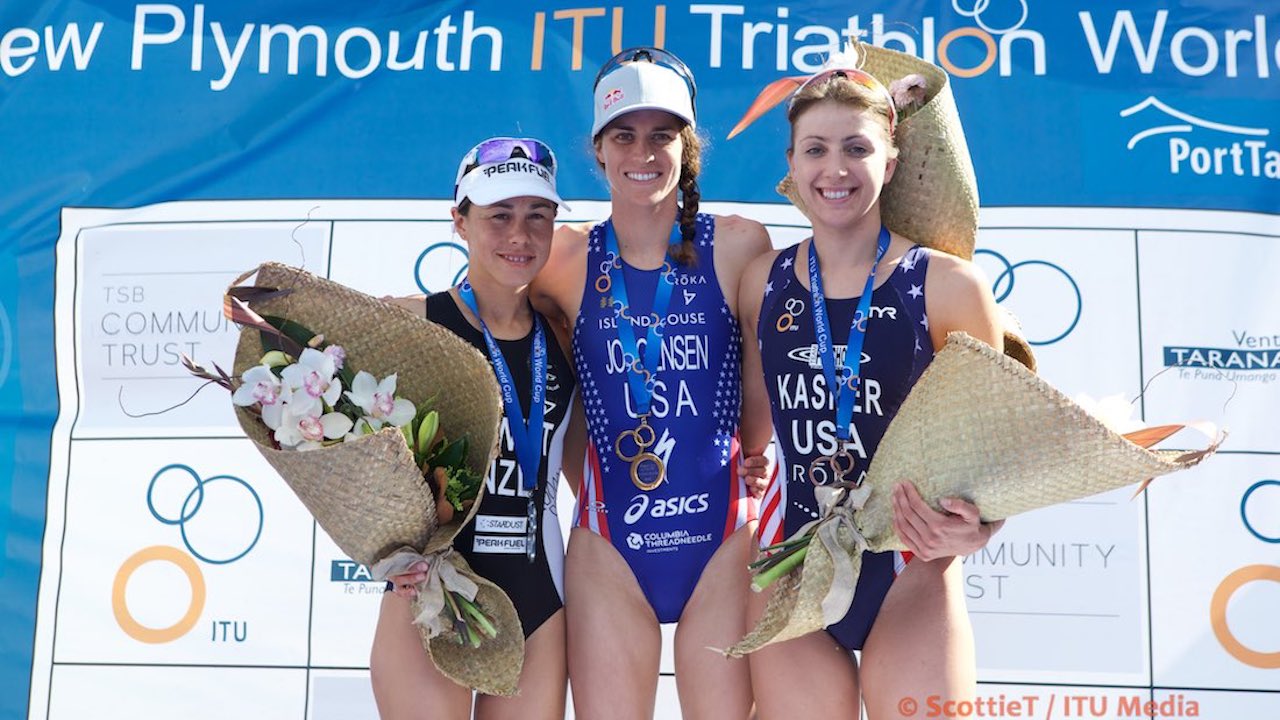 Is it coming home?!
While Great Britain and the USA's strengths-in-depth currently are in their women's WTCS squads, you would have to say that France are the most rounded across the board. The dominant nation for several years now in the Mixed Team Relay format – with one BIG exception – Abu Dhabi showed that once again, despite the Tricolore not featuring in the podium presentations.
That strength is statistically backed up too. While there's a long way to go and plenty of ranking points to be won, right now, on a simulation basis France would be the only triathlon nation in Paris to qualify a full complement of three men and three women.
With a fourth / fifth / sixth from Vincent Luis, Dorian Coninx and Leo Bergere, joined by sixth / eighth / 11th from Cassandre Beaugrand, Emma Lombardi and Leonie Periault – and the likes of Pierre Le Corre and Audrey Merle looking to get into that mix – it wasn't just words, when Vincent recently told us, "I think to begin with it will be a big fight just to be part of the team."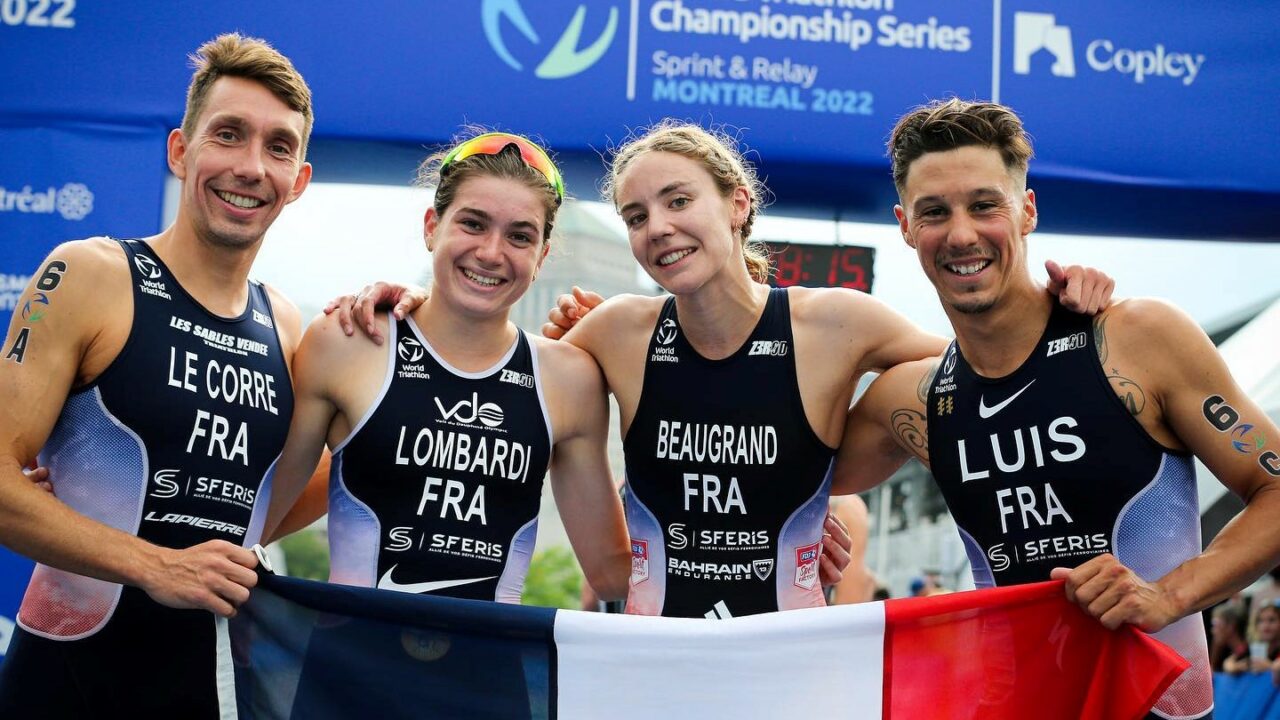 WTCS racing now takes a back seat, returning with a double-header of Yokohama (Japan) and Cagliari (Italy) in May.