Non Stanford admitted it may take a few weeks for her retirement to sink in after bowing out of competitive action at Super League's Grand Finale in Neom.
We'd caught up with her beforehand for an in-depth interview charting the highs – and some lows – of her incredible career.
But how did the reality of knowing she'd finished her last race feel?
"I'm still sort of in this weird limbo where it doesn't feel real and I think maybe it's going to really sink in over the next few weeks. When I think about it, I get quite emotional.
"It's just going to be really weird to go to events in the future and not be the one lining up. Because that's all I've known and it's been my whole life. But I feel very fortunate for the career that I have had.
"I've had some amazing opportunities so I just have to look back on that and be happy with what I have done – and I think it is the right time."
Medal haul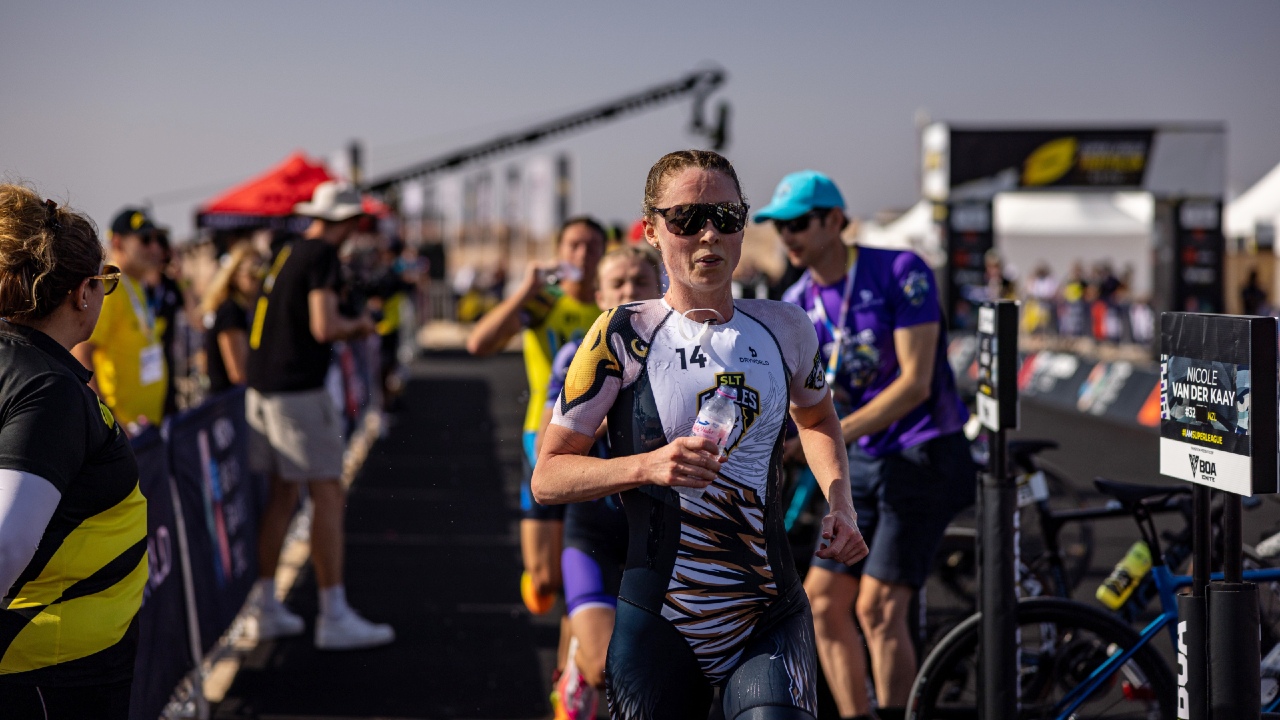 Despite minimal run training in the previous five weeks, Stanford still managed to complete the brutal Enduro in 12th position: "It was a shock to the system but I actually ran a lot better than I expected to."
Highlights in 2022 included her European Championship gold in Munich and a Mixed Relay silver medal with Wales at the Commonwealth Games.
"I couldn't ask for a better year and a better way to go out and I feel very fortunate that I'm going out on my terms.
"I've had so much fun and that's why you get into sport, isn't it? That's why I started it in the first place. I feel really privileged to sort of have it in my control and do it my way.
"We're such a close-knit group of women, especially the British girls and some of them are lifelong friends.
"I think Super League really brings everybody together, and I think everyone loves it. So hopefully it continues for a long time because it just gives young athletes the chance of a good start to their career by exposing them to that level of racing – and an opportunity to have fun outside more serious racing."
Stanford will soon have her wedding – and a honeymoon that includes a trek to Machu Picchu – to celebrate, but first it's back to her new coaching role with British Triathlon.
"I started work about three weeks ago, so these last few weeks have been really full on for me. I've been trying to train, learning the ropes of a new job and getting comfortable with that. I've never really worked properly my whole life!"