With two medals at London 2012, three medals from Rio 2016 and another three in Tokyo, it is clear that British Triathlon as a governing body is consistently delivering on its medal targets.
That should make funding submissions, and reporting to UK Sport for the Performance Team, a more pleasurable experience than for many other sports. It also sets a high bar of expectation.
With Paris 2024 just three years away, athlete selections will not be based upon hopes of a top-10 finish. All five selected athletes for Tokyo went in as realistic medal chances with proven records – and four of them came home with medals (including two each for Alex and Georgia), while Vicky Holland has her bronze from Rio safely secured back home.
There's no reason to think that such expectations will ease off ahead of Paris, and British Triathlon will aim to send a team with similar goals across the English Channel. The only guarantee is that qualifying three athletes for both the men and women will be an even higher priority.
So, who could those athletes be?
Where were the Olympic podium three years ago?
Before picking out names, I wanted to try and have some objective measure in place. Given the introduction, I'm going to assume that British Triathlon will be expecting to pick a team with realistic medal hopes across the board. How can you assess that?
Well, let's take just one data point – where were the six Tokyo 2020 individual medallists in their careers, three years ago?
Kristian Blummenfelt: Regular WTS athlete, 3x second places (Bermuda, Edmonton, Montreal) and finished fifth in the year-end WTS Rankings. A year prior, had finished second at the Rotterdam Grand Final.
Alex Yee: Had won World (2016) and European (2017) Junior Duathlon championship titles, and secured his first ITU Triathlon World Cup podium (bronze) in Weihei, China. Widely known for his fantastic running ability and potential.
Hayden Wilde: Ninth in the U23 World Champs in 2018, Wilde's best result at the time was a silver medal at the Cagliari World Cup in the same year. He was also a regular in the Super League Triathlon series, and a member of the New Zealand team which took third place at the World Triathlon Mixed Relay Series Edmonton.
Flora Duffy: Had already won the World Triathlon championship twice (2016/2017) and was the Commonwealth Games champion in 2018. Flora was a three-time Olympian with WTS victories approaching double figures.
Georgia Taylor-Brown: Third in the 2018 World Championship rankings, WTS podiums in Leeds, Edmonton and Montreal during 2018.
Katie Zaferes: Silver in the 2018 World Championship rankings (having been 5th, 4th, 3rd in the previous three seasons), and already with more than 10 WTS podiums, including victory in Hamburg (2016).
What can we take from that?
I would suggest four of those athletes (Blummenfelt, Duffy, Zaferes and Taylor-Brown) were already established amongst the very best in the world, with multiple WTS podiums or wins, world championship medals and the like.
The least established athletes at the time (Yee and Wilde – also the youngest of the group, now both aged 23) had already tasted senior international success, with podium finishes at World Cup level.
Bottom line? It is very unlikely that the Olympic medal winners in Paris will 'come from nowhere', or not have already had notable success at international level.
Let's take a look at the British athletes who will be aiming for Paris 2024, starting with the women.
Paris Contenders – Women
Georgia Taylor-Brown: Still only 27, age will certainly be no issue should the individual silver medal winner have her sights set on Paris. Georgia has suffered with some significant injuries during her career, but assuming they can be kept under control, there's an argument that she still has relatively few 'miles' on her racing C.V., having at one time missed almost two years of competition. Strong across all disciplines, she still has scope to improve further.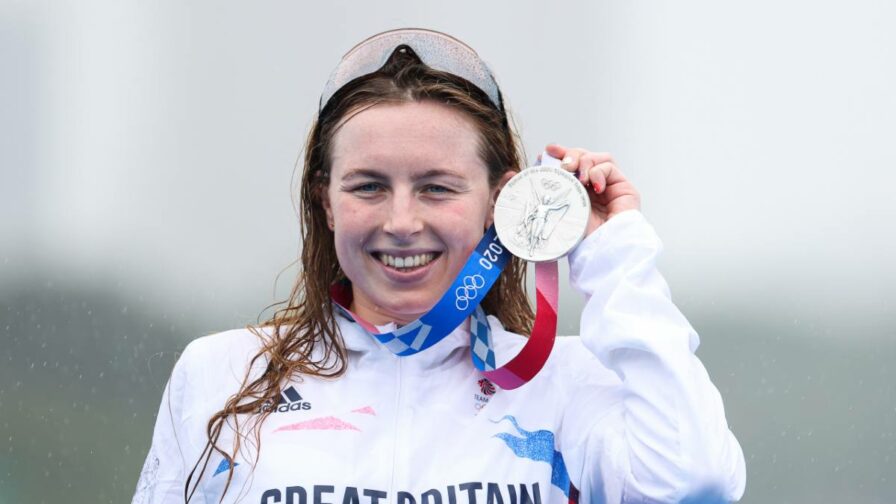 Sophie Coldwell: Reserve for Tokyo, Sophie has continued to impress, making incremental progress every year for more than a decade now. Still only 26, she has produced two great Olympic-distance performances this year in Yokohama (sixth) and Leeds (third). One of the best swim-bikers in the sport, Coldwell also has the speed to perform exceptionally within the Mixed Relay format. She's made great progress with her running year-on-year, and having had a taste of the Games experience in Tokyo, will surely be a contender for Paris.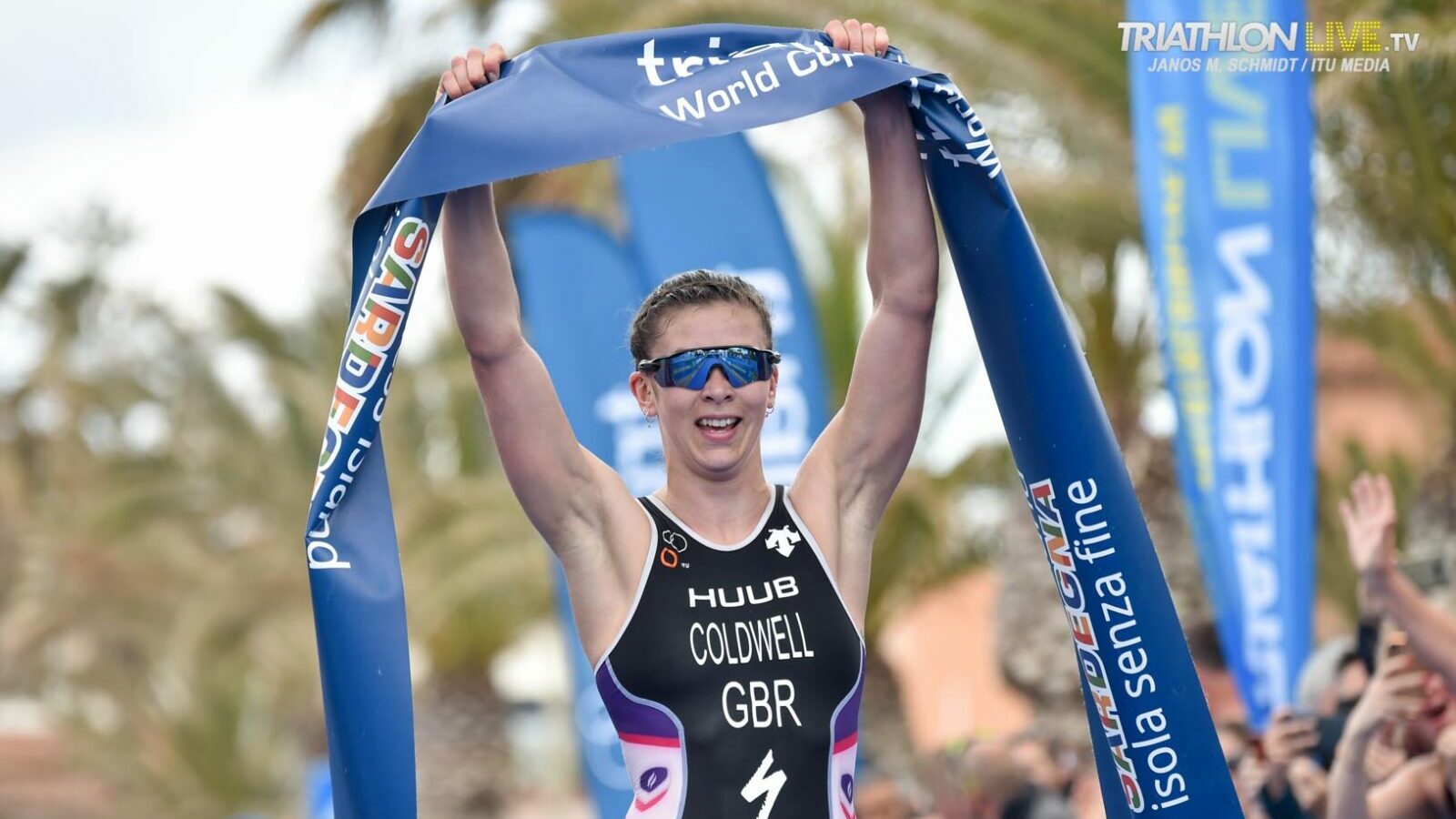 Beth Potter: Already an Olympian (Rio 2016 10,000m), Potter is showing that she truly has the potential to challenge for triathlon honours. She ended 2020 with World Cup silver in Sardinia (behind Flora Duffy) and gold in Valencia (ahead of Nicola Spirig). Winning SLT Arena Games London, and then setting an unofficial 5km road world record in 2021, brought more headlines.
However, perhaps her seventh place at WTSC Leeds is the one which should be noted. Her swim there was very impressive; her dedication and commitment to the sport is such that a few more small progressions could see her challenging for podiums on a consistent basis. Still only 29, Paris could fall perfectly for her.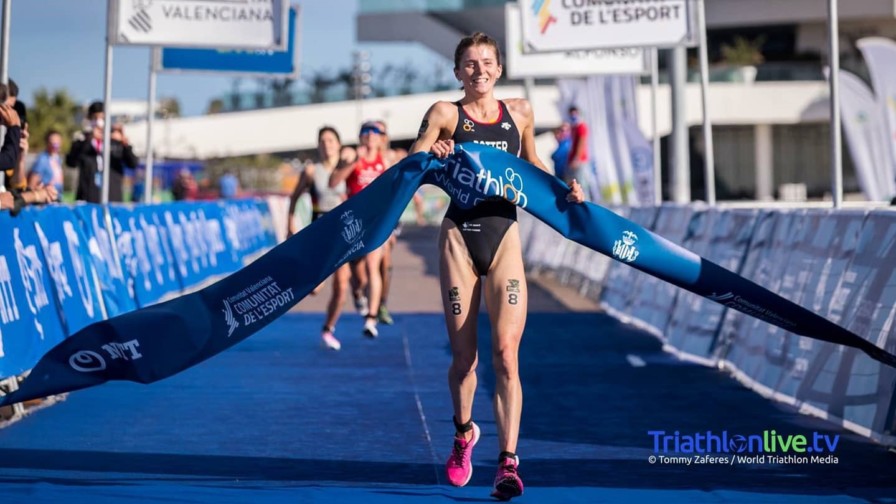 The Wild Card
Lucy Charles-Barclay: The wild card, at least in terms of draft-legal racing. LCB might well be the only current, top-tier long-course athlete that could drop into a WTCS event at short notice and produce the result she did in Leeds this year. Right now, Lucy is fully focused on trying to turn three consecutive Kona silver medals into a gold this October at the IRONMAN World Championship, before turning her attentions to the SUB7-SUB8 challenge in Spring 2022.
What will her goals be after that? Will she be able to develop the pure running speed needed to podium at an Olympic Games? Will she fully commit to the process?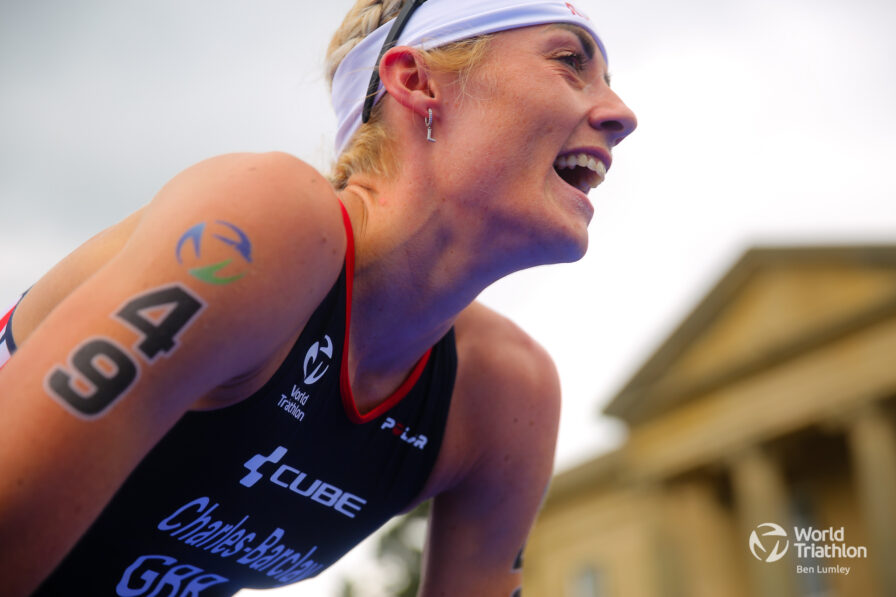 Experience returning?
While Vicky Holland has already confirmed that Tokyo will be her last Olympic Games, will Jessica Learmonth and Non Stanford still have a return visit on their minds?
Learmonth and Stanford will be 36 and 35 respectively in Paris, which given both came into the sport relatively late (from swimming and running respectively), should not be an issue simply on a calendar basis. Motivation is likely to be a far bigger factor than age in determining their next steps.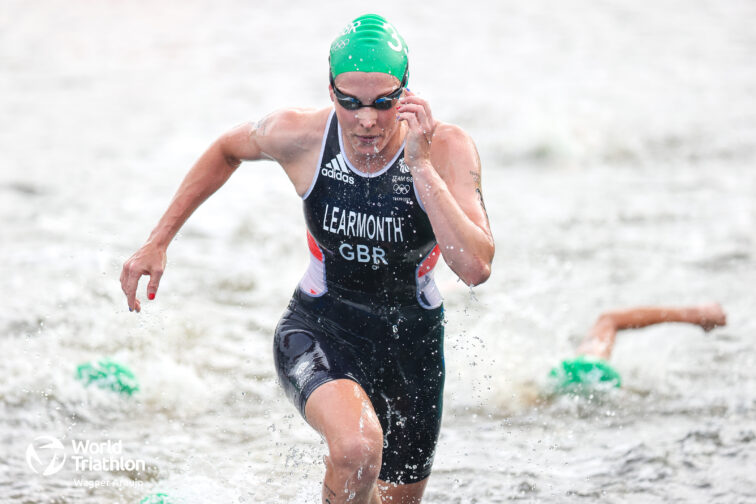 The Outsiders?
Olivia Mathias: With a silver medal at the 2019 U23 World Championship, 23 year-old Liv Mathias is perhaps an outsider for Paris 2024 selection if we apply the criteria above. She made her WTCS debut in Leeds this year (25th). Strong on swim and bike (she was a key part of the chase group in Leeds), she'll need to follow the Coldwell style year-on-year progression on the run I feel, to be in Paris selection contention, given the athlete depth outlined above.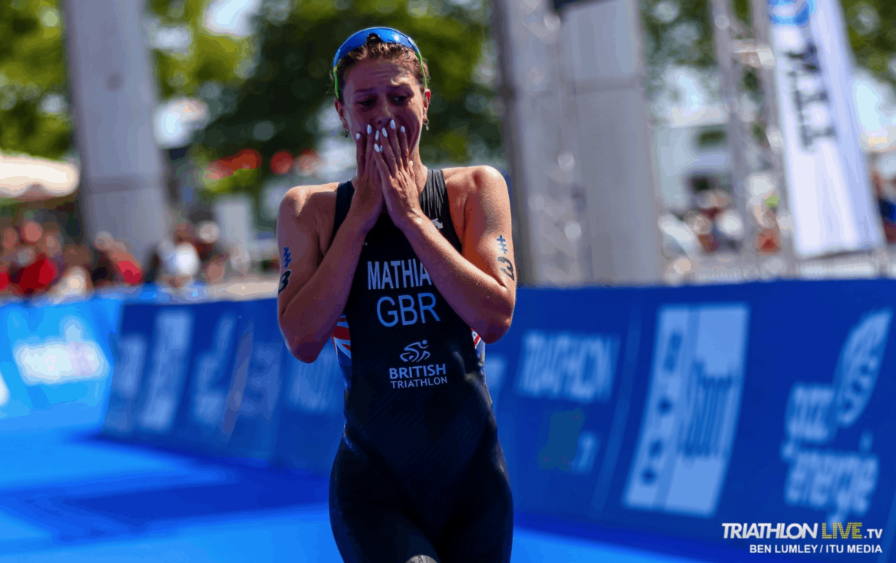 Kate Waugh: Waugh (pronounced 'Woff') has been very consistent in picking up medals and top performances through the Junior and U23 ranks. World Junior Duathlon (silver, 2016), European Junior Triathlon (gold, 2017), World Junior Triathlon (silver, 2017 and bronze, 2018) feature on her C.V.
In Mixed Relay, she was part of the 'next generation' in Lausanne in 2019, where the British U23 team (alongside Dijkstra, Mathias and Yee), took silver in a fine battle with New Zealand. Were it not for injury, we'd likely have seen her make her WTCS debut in Leeds earlier this year.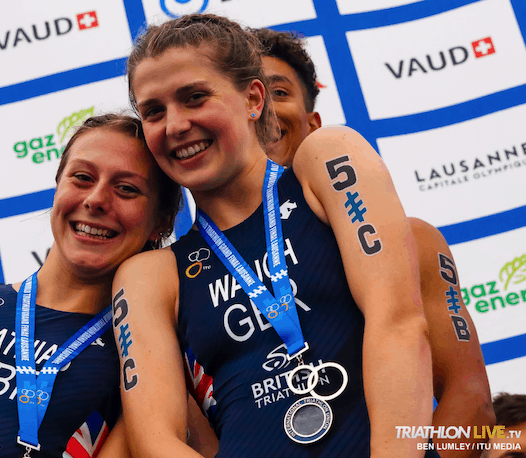 Sian Rainsley: As with Olivia Mathias, Sian is another athlete who made her WTCS debut in Leeds, where she impressed with 13th.
Sian and Olivia (alongside Gordon Benson and Sam Dickinson), recently won the European Mixed Relay Triathlon championship gold.
Paris Contenders – Men
With the absence of both Brownlee brothers from Olympic contention moving forward, it truly is 'next generation' time – and they have a lot to live up to with big shoes to fill.
Alex Yee: 23 years old, Olympic silver medallist in the individual – and I don't think anyone considers 'the Yee boy' to be the finished article yet. Based on the past week, it seems impossible to believe that we won't be seeing Alex going for a third and fourth Olympic medal in Paris.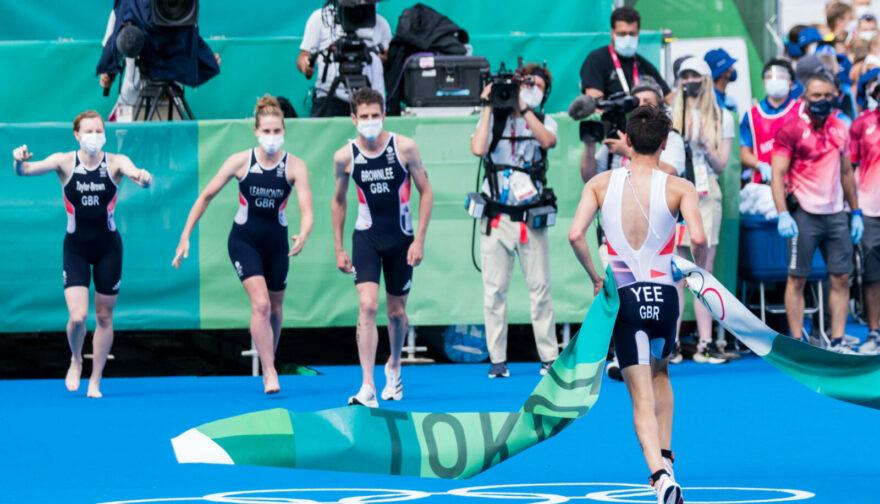 Ben Dijkstra: Ben won two Youth Olympic Games gold medals way back in 2014, and has since collected European and world medals at Junior and U23 level. He will be 25 when Paris comes around, which should provide him with a great opportunity to arrive in peak form.
With a 13:44 5km to his name (two seconds quicker than Jonathan Brownlee in the same race), he has the run speed potential. Fourth at the Mooloolaba ITU Triathlon World Cup in 2020, he's got the talent – and hopefully we'll start seeing him at WTCS level very soon. That will be the experience he needs if he is going to be a threat in Paris.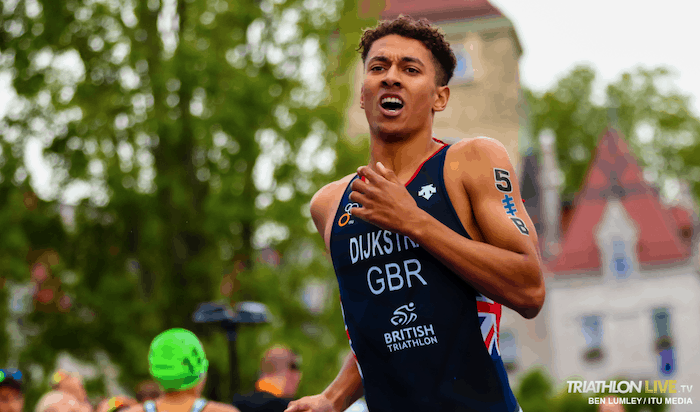 Sam Dickinson: A World Cup winner in 2019, U23 World Champs silver medallist and the same medal at senior level in the European Sprint distance Championships, Dickinson was in Tokyo as a reserve for the British team.
He made his WTCS debut in Leeds – leading off the bike before finishing 22nd. Can he help fill the void left by the Brownlee bothers?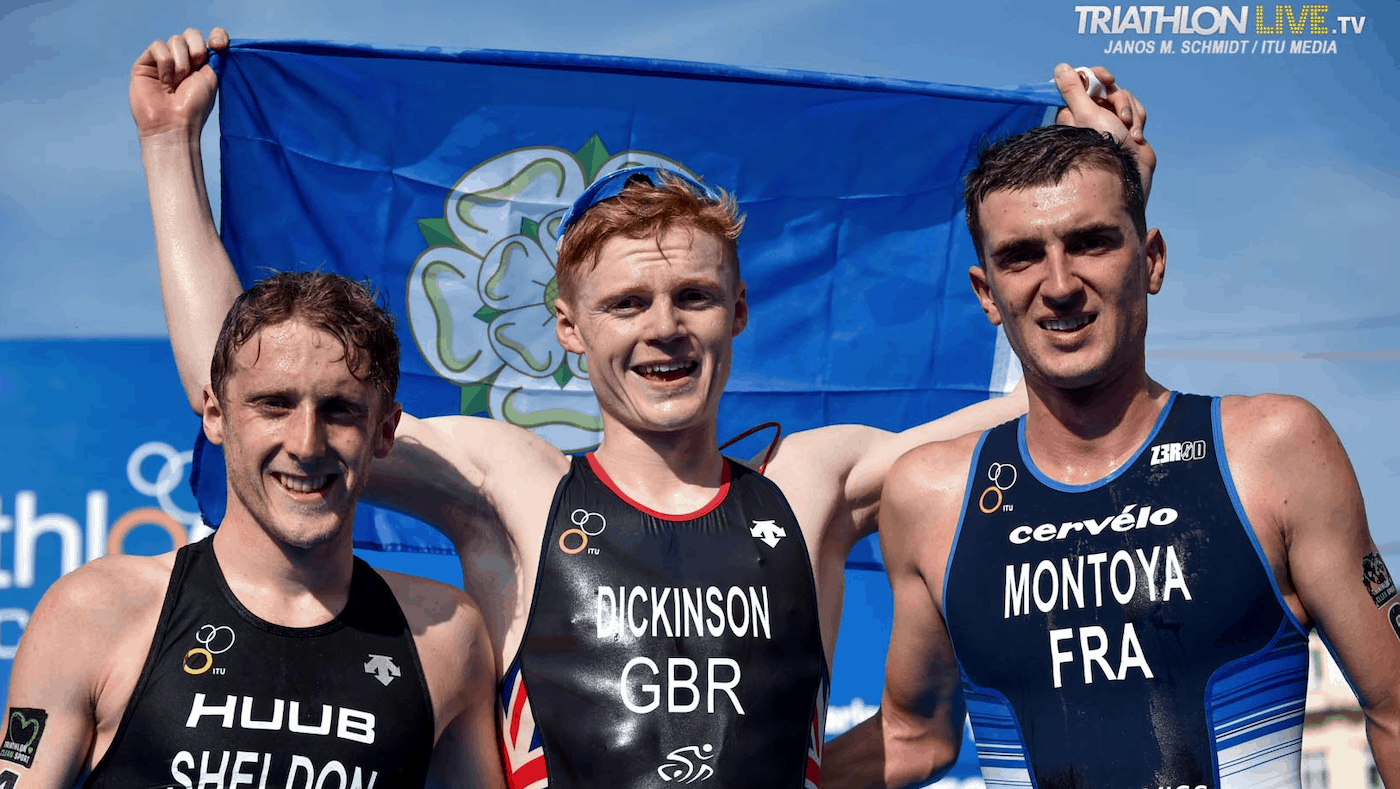 Grant Sheldon: Grant took a bronze medal in his debut World Cup race way back in 2013, just two weeks after finishing third in the World Junior Championships in London. There have been more highs along the way, including World University champion in 2016 and further World Cup bronze medals in 2019 at Karlovy Vary and Weihei.
The last two years though, by those standards, have been well off pace – can he get back on track? Outside of Yee, right now, the potential men's team for Paris appears very open.
Experience returning?
Gordon Benson has experienced two Olympic Games now. He raced in Rio in a domestique role for the Brownlee brothers and then, alongside Sam Dickinson, was a reserve for Tokyo.
Gordon has gold medal success on his C.V. – European Games 2015 and European Sprint Distance 2019 – but as yet, no podiums at World Cup level. Many of his best performances have been within the Mixed Relay – which given the impact of that race this year will potentially be an even bigger factor in selection in 2024. He's been around a long time but will still only be 30 when Paris comes around.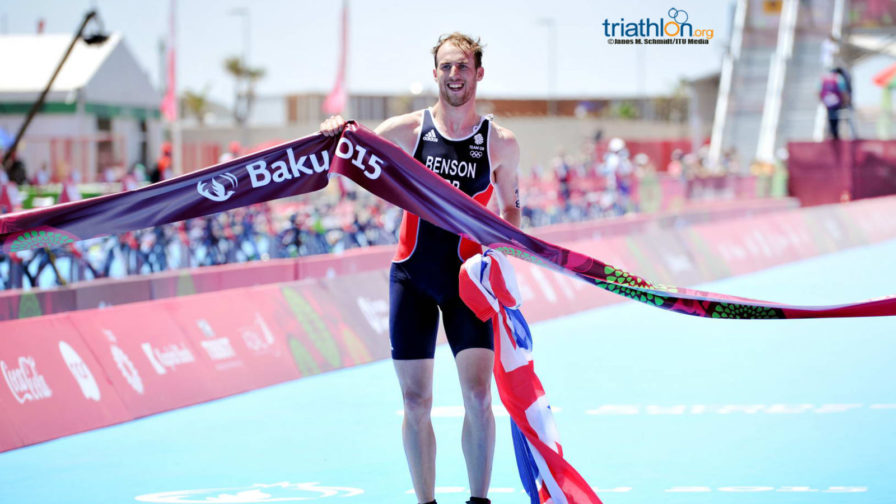 Outsiders?
If I was a young, talented British male triathlete, then I would likely look at prospects for 2024 and think, "there's an opportunity here". Will any of the young guns in 'the system' be able to make the necessary progress over the next three years to be in contention? It's tough – but I'll give you one name to keep an eye on.
Daniel Dixon: Still only 19, Dixon has been gaining a lot of experience (and medals) both domestically and in European competition in recent years. Second recently in the European Junior super sprint champs, a month later he dominated the European Triathlon Junior Cup in Tiszaujvaros, Hungary.
I'm not sure he has even raced over Olympic distance yet, so there are a lot of unknowns, but he is certainly one to watch – even if Los Angeles 2028 might well be a more realistic target.