Jackson Laundry had good reason to describe that win at IRONMAN 70.3 Oceanside as "the best race of my life so far".
The 28-year-old Canadian star produced a terrific finishing burst to pass two-time Olympic Champion Alistair Brownlee en route to a famous victory in California.
Also behind Laundry were Lionel Sanders and Rudy Von Berg, Ben Kanute and Sam Appleton among others as he outran a stacked field.
Afterwards Jackson talked about his win on Facebook Watch, and admitted: "Obviously I had an awesome day at 70.3 Oceanside – the best race of my life so far."
Prep pays off at swim start
Laundry knew that getting a good start in the swim would be important against such a high-class field, and his pre-race planning paid off.
"For me it just came down to being really prepared for this race, knowing the course was going to suit me, and I think it just kicked off on the right foot when I had a great swim.
"I was really focused on the start – I had done a lot of preparation for that a couple of days before and it really paid off.
"I was able to get out of the water close to that front group and kind of got in there pretty quick on the bike and just worked really hard to stay with those guys."
The bike leg was tough as Brownlee upped the pace at the front, but Jackson was able to stay within striking distance heading into T2.
"Obviously Alistair's super-strong, pushed the pace a lot, Ben was up there, Sam a lot and just, you know, it was tough getting through those hills but I made it to the end of the bike feeling pretty good and obviously the run legs showed up."
Run legs show up for Laundry
Once on the run Brownlee made what at one stage appeared to be a decisive break. But as he began to struggle in the later stages it was Jackson who was on hand to swoop.
He explained: "Just tried to stay with it, keep my pace where I knew I could hold it and worked with Rudy a lot. Even ran with Alistair for a while before he took off.
"I kind of found another gear with about 5k to go and was able to go for it. And lucky for me, Alistair sort of started to struggle at that point and I was able to use that momentum and just kind of go by and hang on."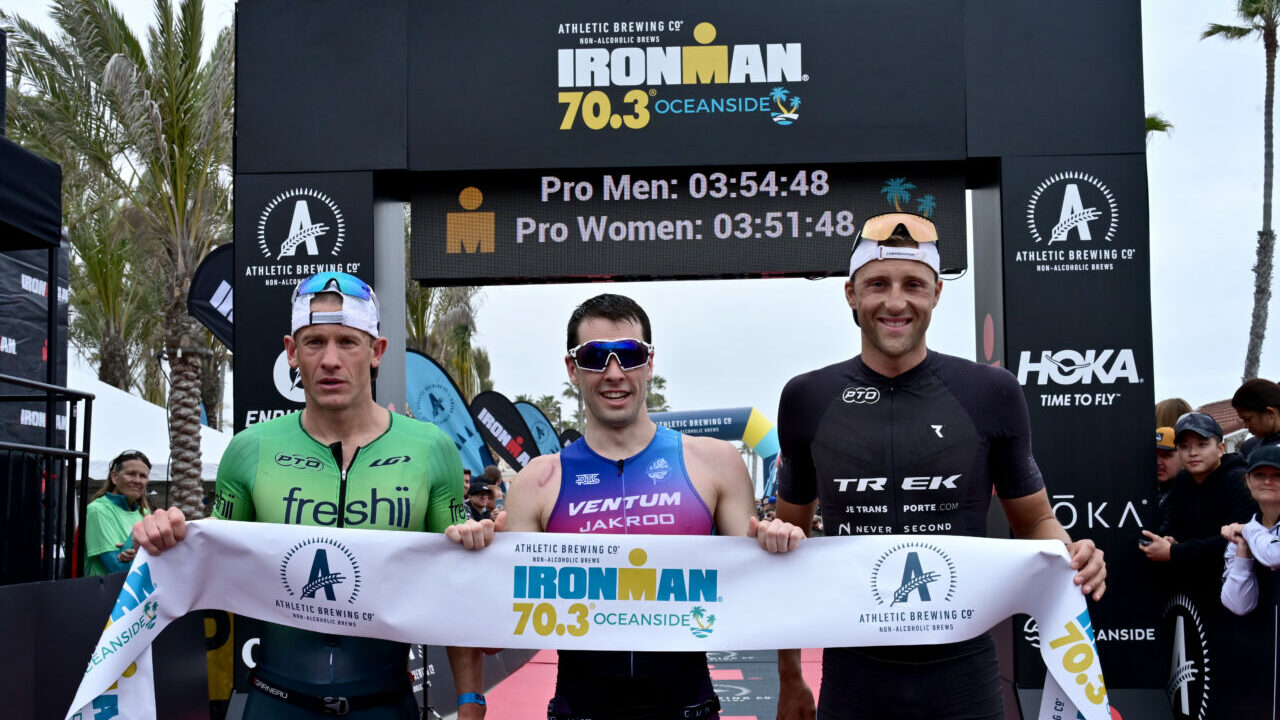 Now, with this confidence-boosting win under his belt, Laundry can look ahead to the rest of a mouthwatering 2022 calendar with plenty of excitement.
"It was an amazing day, amazing course and honestly IRONMAN puts on a great race there and I'm super super happy with the day and I can't wait to see what the rest of the season brings."