Javier Gomez has expressed disappointment over his 25th-place finish at the Olympic Games Triathlon, in what he says could be his "last ITU race".
The 38-year-old returned to Olympic action after missing out on Rio 2016, but was unable to replicate his performance in London nine years ago, which saw him pick up a silver medal.
Still in contention at the top end of the field midway through the bike leg, the Spaniard faded over the closing stages of the race.
My body didn't respond – Gomez
Gomez started the run just over 20 seconds adrift from the leaders but crossed the finishing line some 2:42 behind gold medal winner Kristian Blummenfelt.
"Thanks for all of your messages and support," he posted on Instagram. "As you can imagine, I'm not happy at all with my result at the Tokyo Olympics today."
The five-time ITU World Champion refused to make excuses for what was a lowly finish by his high standards, in what was surely his last appearance at an Olympic Games.
"After all the hard training and preparations, the body just didn't respond today," he admitted. "It wasn't the heat (it wasn't that hot after all) I just felt flat, I had nothing to give, but I'm not going to bore you with reasons and justifications.
"In elite sport, results are what matter and today I wasn't good enough. I would have liked to do better in what it probably was my last ITU race, but that's life!"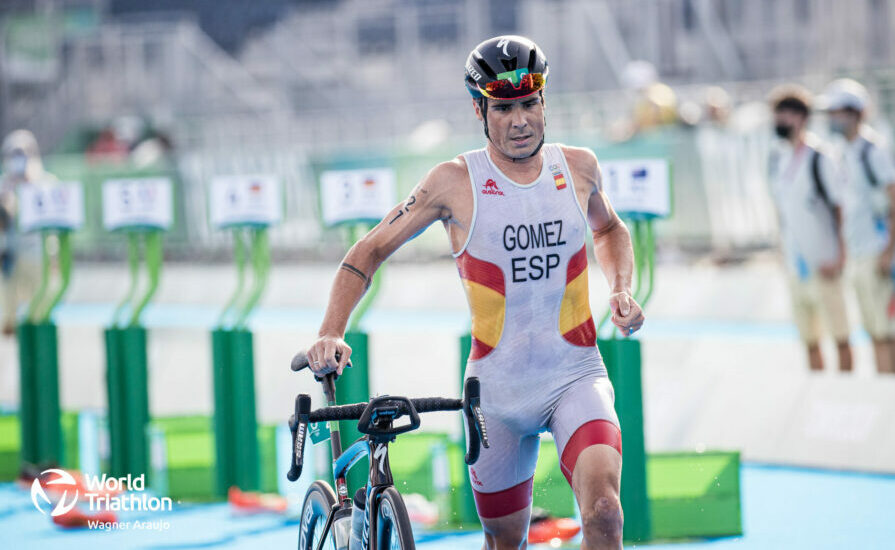 Mola classy in defeat
Like Gomez, team-mate Mario Mola insisted that his 10th-place finish in the men's event was below the level he sets for himself.
"We prepared as good as we could and did our best to stay in contention," the 31-year-old wrote on social media.
"Even though it wasn't the result had dreamt of, we can only congratulate those who were better and to be satisfied to have fought until the end."