At some stage Jess Learmonth will be able to sit back and bask in the glory of her incredible achievements in 2021 – just not yet.
The 33-year-old was part of that Great Britain Mixed Relay team which produced an epic performance to claim Olympic Games gold in Tokyo in the summer.
The Leeds-based triathlete then followed up with sizzling performances in Super League Triathlon, romping to victories in London, Munich and Jersey before being pipped to the overall championship in Malibu by her great friend, training partner and GB team-mate Georgia Taylor-Brown.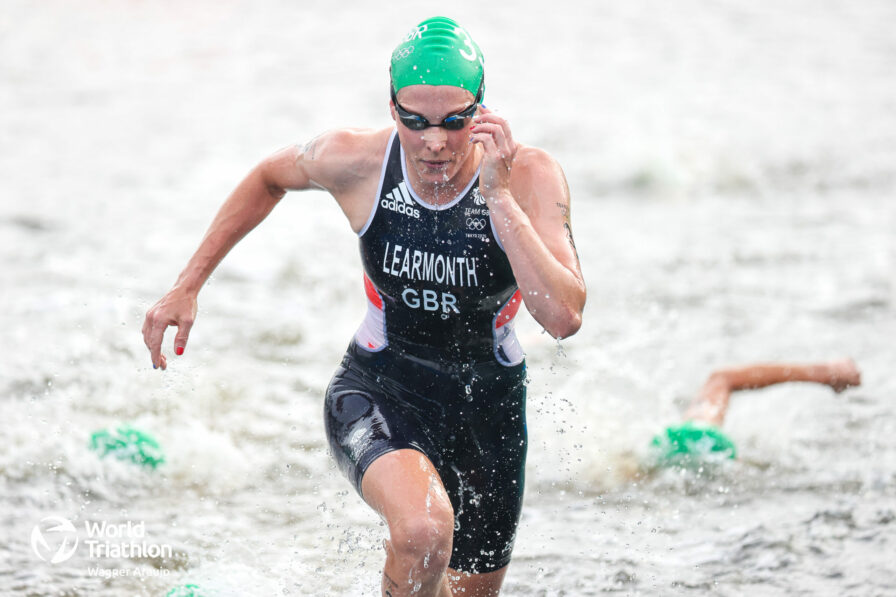 2021 so backwards – Learmonth
As yet though Learmonth has not been able to really savour her achievements and reflect on what they really mean – the COVID pandemic and the concertina impact it had on the triathlon calendar made sure of that.
She told Super League Triathlon: "It's so strange because people say 'you're an Olympic gold medallist, how does it feel?' I can't explain it, because I've not stopped and have gone from one thing to another, travelling and then coming back and we are still training when it's chucking it down. The year is so backwards."
On Friday Learmonth (and Taylor-Brown) will go again as they race at WTCS Abu Dhabi. Jess admits she has no massive expectations when it comes to her performance.
Abu Dhabi up next
"Training with G (Taylor-Brown) you can tell we are struggling. I know my race at the weekend in Abu Dhabi will go one way or the other. I will either do alright or be absolutely shocking because my training has been all over the place, but it's more mental fatigue that is hitting me than anything.
"Every year we need a break but because we didn't race much over COVID and then went from that into the Olympics it made it harder. The Olympic postponement didn't really change things, it just prolonged everything."
Looking forward to a break
While right now Learmonth may be feeling the fatigue from her stellar exertions in recent months, she does look forward to the day she can shut it down for 2021 and finally enjoy her success with family and friends.
"Mentally it will be so nice to wake up and do nothing and reflect on things and take it all in. At the minute it feels surreal and it doesn't feel like it's happened.
"It will be nice to see family and chill out and let it sink in ready for another year otherwise I will combust."