This is a preview for the 2021 WTCS Abu Dhabi – you can find the race reports from both races here: MEN | WOMEN
It is the start of November 2021, and this Friday we have the second race in the 2022 World Triathlon Championship Series (WTCS) in Abu Dhabi. Given the past 18 months, we shouldn't really be surprised that the new normal doesn't really do convention.
All of that aside, the start list for Abu Dhabi looking surprisingly strong at a time of year when most of the athletes racing would normally be taking an end-of-season break or gently starting their winter base training.
Start time and how to watch on live stream
Racing in Abu Dhabi takes place on Friday November 5, and it is all based at Yas Marina – the home of the Etihad Airways F1 Grand Prix.
Racing is over the sprint distance. Starting with a one-lap, 750m swim in Yas Marina, the four-lap bike course includes the racing circuit before finishing off with a two-lap, 5km run.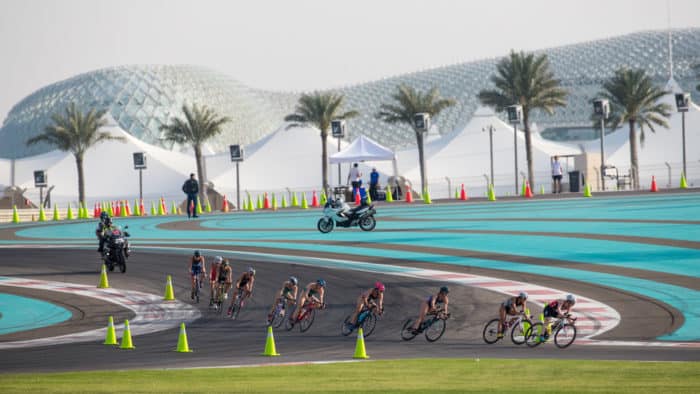 The men will start first at 1411 local time (1011 in the UK), with the Elite women racing two hours later at 1611 local time (1211 in the UK).
The race will be broadcast live on the World Triathlon subscription service, TriathlonLive, and also available free in the UK on the BBC Red Button / connected TV / website.
Elite Men
Let's start with the men as they will race first.
The current Maurice Lacroix World Triathlon Rankings have an unusual look, with just one scoring race on the board so far (Hamburg), plus many of the top names missing from that race in Germany, as they were busy on their September month of Super League Triathlon racing. The Hamburg event clashed with Super League Triathlon Jersey.
That means that Hamburg winner Tim Hellwig (GER) will start wearing bib #1, with Paul Georgenthum (FRA) and Leo Bergere (FRA) #2 and #3 respectively.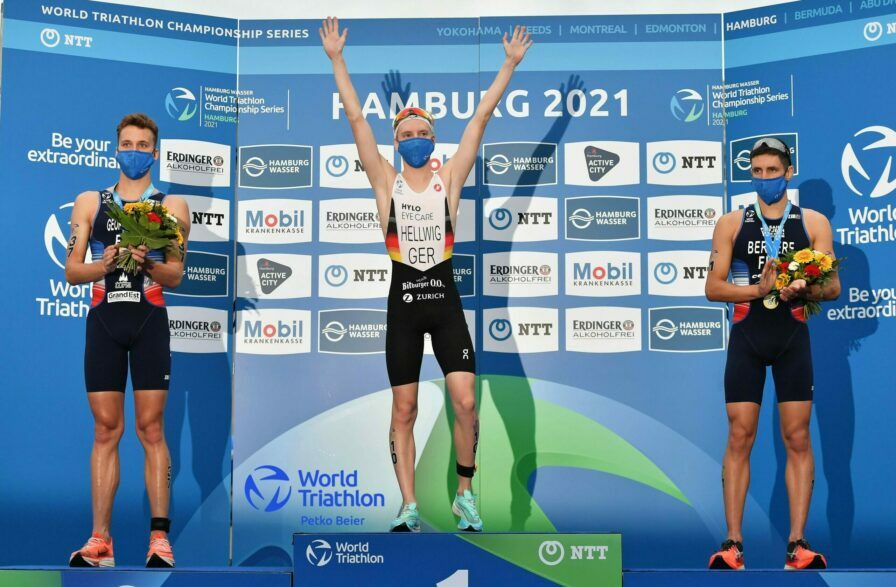 Olympic bronze medallist Hayden Wilde (NZL) will race, with Bence Bicsak (HUN) the only other top-10 finisher from Tokyo on the start list.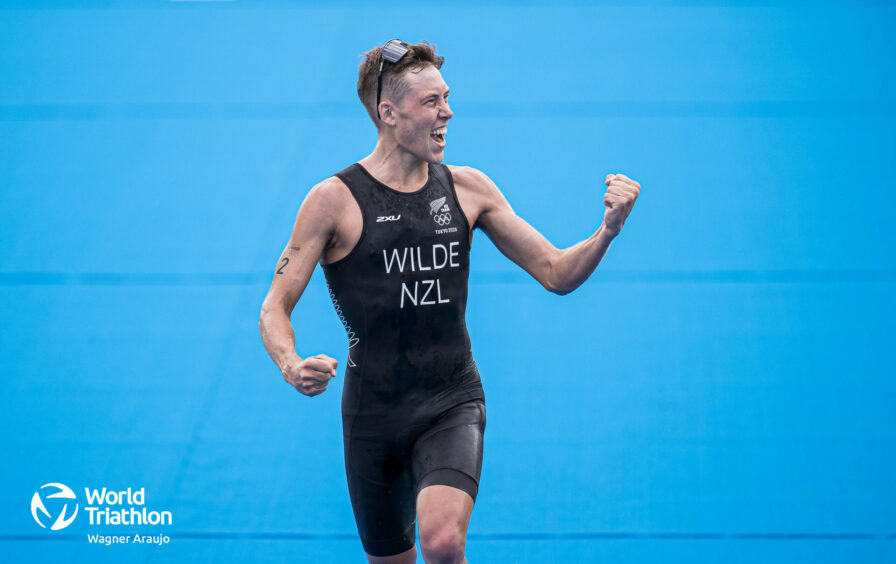 Digging a bit deeper however, there is certainly some quality talent heading to the UAE. Vincent Luis (FRA) was World Triathlon champion in 2019 and 2020 and recently won in the US.
Morgan Pearson (USA) had a great start to the year with third in Yokohama and second in Leeds, before earning Mixed Relay silver in Japan – where he had to run past Luis on the final leg of that brilliant Team USA performance.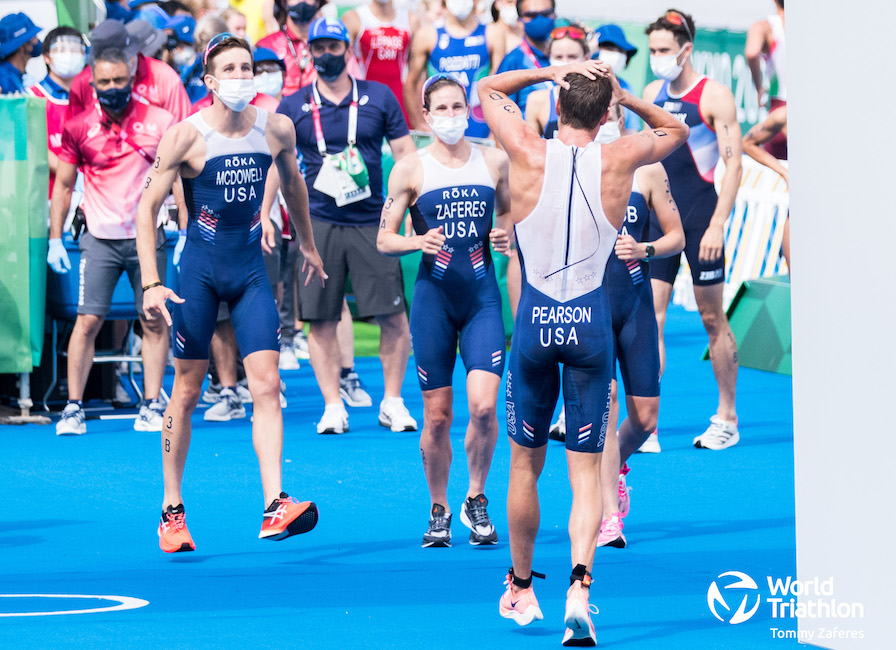 Belgium's fast-running Jelle Geens didn't even get to start the individual race in Tokyo thanks to COVID, while injury impacted the performance of Tyler Mislawchuk (CAN), who many had tipped for significantly higher than his 15th position. They will join Luis and Pearson in the 'motivated by what might have been' club.
There is no Alex Yee or Jonny Brownlee for the Brits this week, the colours being carried in the UAE by Gordon Benson, Sam Dickenson and Grant Sheldon.
Elite Women
With six of the top 10 from Tokyo, including the gold and silver medallists, the Elite women's race in Abu Dhabi is comfortably the strongest on offer this week.
Flora Duffy has had National Holidays and athletics stadiums named after her in Bermuda, but she showed at Super League Triathlon Malibu that she is seemingly taking the post-Olympic pressures in her stride and still performing on course.
Flora still has the XTERRA World Championships to come next month of course, where she will be seeking a sixth Maui title (that would take her World Championship haul to 11). Add to that her Olympic and Commonwealth Games gold medals – truly impressive.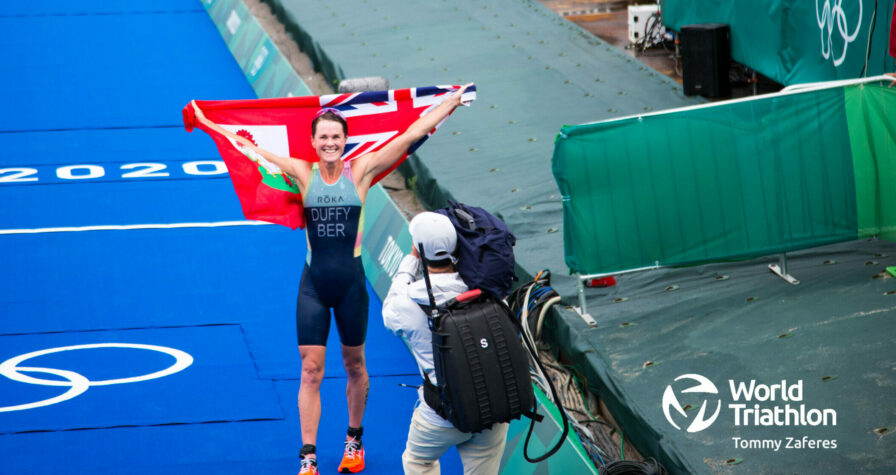 Georgia Taylor-Brown added the Super League Triathlon series title to her Tokyo silver medal and then seemingly called time on the 2021 racing season – but has now reversed that decision to race in Abu Dhabi. Has she got one more big performance left?
One thing is certain – the British women's team going into Abu Dhabi is about as full strength as possible. No less than EIGHT entries, with GTB being joined by Jess Learmonth, Vicky Holland, Non Stanford, Sophie Coldwell, Beth Potter, Lucy Charles-Barclay and Sian Rainsley.
Such is the strength in depth of the British women's draft-legal racing squad, that simply getting a race start in 2022 could prove a challenge at times, so you can be sure that trying to grab world ranking points is at least part of the objective here.
In addition, the Commonwealth Games in Birmingham will also be held over the sprint distance, so there's an opportunity here to try and catch the eye of the selectors. For Stanford (Wales) and Potter (Scotland) that should be relatively straightforward, but you can be certain that qualifying for Team England will not be an easy task.
There is no Katie Zaferes, but the American entry of five includes Taylor Knibb, Taylor Spivey and Summer Rappaport.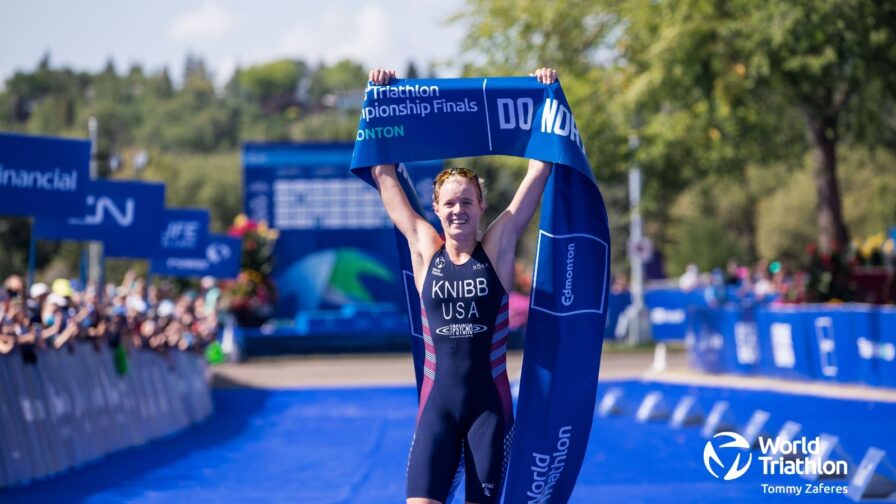 Rachel Klamer (NED) is a former Abu Dhabi winner (and was an impressive fourth in Tokyo), while Laura Lindemann (GER) will hope to build on the WTCS Rankings advantage she gained by winning In Hamburg.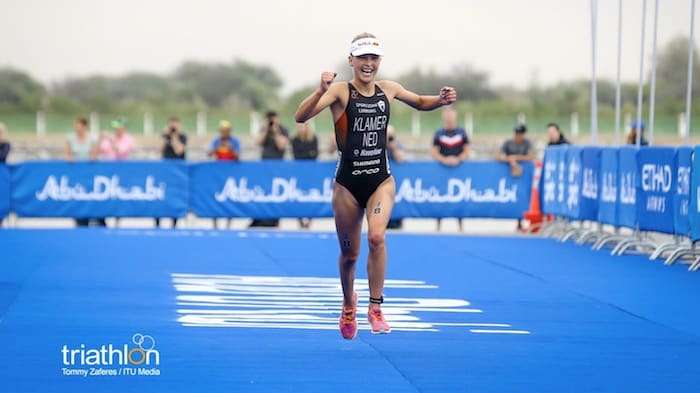 It really is a stellar cast – and you can even watch it during your lunch hour in the UK. Don't miss it!