Great Britain Olympic triathlon star Jess Learmonth is always refreshingly honest in her dealings with media, even if it is something she openly admits she does not enjoy.
The topic of athletes dealing with the press corps became a huge topic of debate during the recent French Open tennis championship, when Naomi Osaka said in advance she would not be attending mandatory press conferences.
The four-time Grand Slam winner said she was doing so to minimise the impact those interactions with media had on her mental health. She was subsequently fined by Roland Garros, and soon after she pulled out of the tournament.
Tokyo 2020 is the next huge global event on the sporting calendar, when the world's media will have a laser focus on what is happening in the Japanese capital.
The 33-year-old Learmonth has subsequently given her take on the whole issue ahead of her bid for glory at the Games – and she went in depth on her own struggles with media duties.
Jess Learmonth and dealing with media
Writing in her column for Super League Triathlon, Jess said: "There's been a lot in the headlines about athletes dealing with the media after what happened with Naomi Osaka and when I first started triathlon I honestly would avoid the media at all costs.
"If there were any pre-race interviews or anything like that I couldn't cope with it. I found it unnatural.
"When I first got on programme with British Triathlon they send you away to get to know each other. I didn't sleep for a week while we were there and got ill because I was so nervous about speaking in front of people – and there were only about 10 of us, and nothing like Naomi has to deal with. I tried to get out of going after that because mentally I couldn't get around it."
When sports fans see athletes speaking confidently to a media scrum, they see it as second nature. As Jess says, that does not mean it is a skill they are born with.
She admitted: "I might be able to do triathlon but I'm not a media person and I couldn't do this column without some help. I'm just not good at public speaking.
"I get asked to go to primary schools and speak to kids and, I know this sounds laughable, but I did it once and it was the most horrendous thing I have ever done. I am so scarred from it I can't do it again.
"I think sometimes people think it comes naturally to everybody. You see people like Andy Murray who speak so well and they are so accomplished that you might think everyone can do it."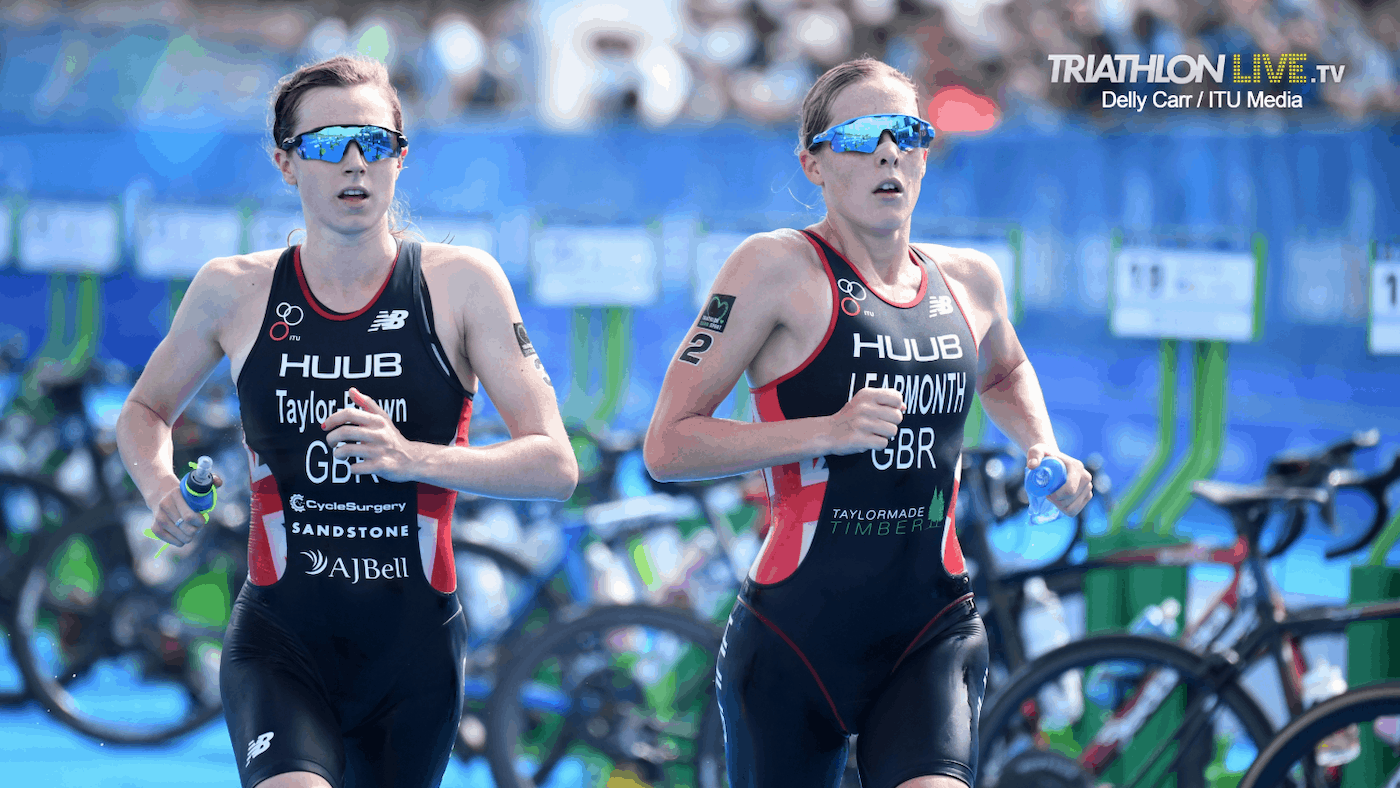 It's easier now – Learmonth
Despite her struggles, Jess says she has gradually grown to accept the fact that dealing with media comes with the sport. The sympathy she has for stars like Osaka though is abundantly clear.
"I have come to appreciate it is part of the sport. I would be turning down things and my partner Jon would say to me 'it's not good for you and you need to get out there because it's part of the sport and promoting it.'
"As time has gone on I have found it a little bit easier and the thing I always think is that if I don't do it then it's not fair on other athletes who do have to do it.
"I don't have a solution to the issues that have arisen, but I really do sympathise."
Jess will compete for Great Britain along with Vicky Holland and Georgia Taylor-Brown in the women's triathlon at Tokyo on July 27. She will then (subject to selection), take part in the new mixed relay format on July 31. Get all the details in our Tokyo 2020 triathlon explainer.