Having been forced to call the end of his season early, Joe Skipper wasted no time in mapping out next year in light of the recent IRONMAN Pro Race Series announcement.
Skipper, who won IRONMAN Lake Placid earlier in the year, shared the plan he formulated to maximise his chances of winning next year's highly anticipated series.
Sharing the details in his post recent YouTube video, Skipper revealed that he'll be back racing in the US to start the season, before a potential trip Down Under and a shot at two World Championship titles.
"I'm 100% going to be doing it"
When asked if he would be lining up for the Pro Series next season, Skipper had no hesitation and underlined how excited he was for this opportunity.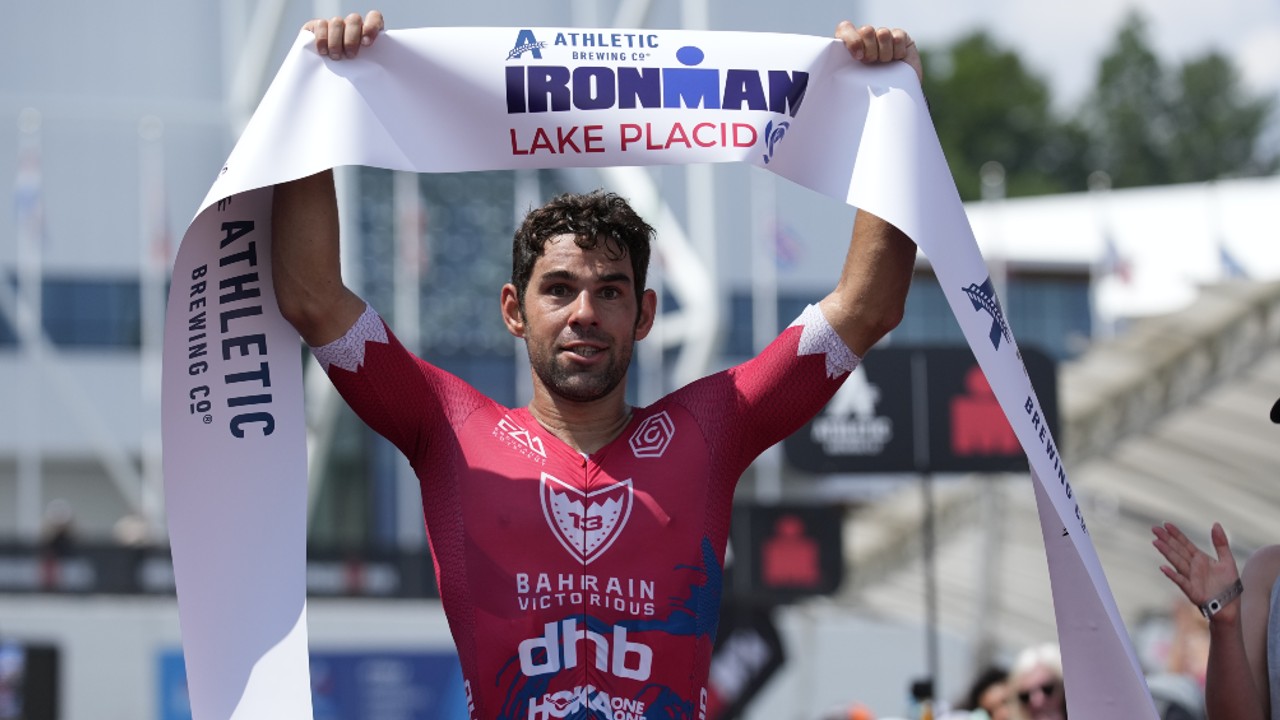 "I'm 100% going to be doing it. I'm looking at doing IRONMAN 70.3 Oceanside as the first race of the season. The end of my season didn't quite go to plan, but I've been putting my head down, getting some decent training in and Oceanside will be the first race of the season for me.
"I think this is a great addition to the sport and long course racing. This is something us long course athletes have been waiting for and I know personally speaking I'd do Florida and Cozumel, back-to-back IRONMANs, because you sometimes feel lost at points and you want a series to target.
"I think if you win the IRONMAN series you are the best long course athlete, but personally I don't feel that the PTO series is a long distance series, it's more of an Olympic distance-plus event, being only an hour longer in length." 
Travel-packed 2024 awaits
After Oceanside, Skipper will step up to the full distance, with two races on American soil and one in Australia before the championship season rolls around later in the year at the IRONMAN World Championship in Kona.
"I'll then go on to IRONMAN Texas, which is three weeks after that, so both races fit in really well. Oceanside will be a great tune up for Texas and from those two races, you'll have a good idea of who you'll see duking it out in the series because I imagine both those races will have very strong fields.
"After that, I'll go for IRONMAN Cairns in June and then back to Lake Placid in July, which will then be the first part of my season. Four events, hopefully I'll have done well and if I do well in the long distance events there, that'll give me the option if I do Kona in October to potentially change that for a lower scoring full distance race and that will be a good way for me to maximise my opportunities.
"I would also like to qualify for IRONMAN 70.3 Worlds in December and I'm hoping to qualify for that at Oceanside. I've done the maths and because IRONMAN 70.3 Worlds is a high scoring event, I can finish eight minutes and twenty seconds behind the winner there, it's as many points as winning a normal middle distance race."