In the first two parts of our interview with Justin Metzler we looked back at a memorable 2021 and then found out more about his intense training regime at the start of 2022, which he hopes will take him up another level.
In this third and final part we focus on his aims and ambitions for the season ahead and hear how he's inspired by training with his heroes, while also doing everything he can to engage with a rapidly-increasing fanbase of his own:
First up for 'Big Metz' is the Couples Championship in March, alongside wife Jeanni.
He told us: "That's a big marketing event for us in the sense that we're on the Waterfall Bank Racing team and the Couples Championship is presented by Waterfall Bank.
"I personally think we've got a decent shot at it. So we're going to go give it a good crack, but it's all going to be kind of fun and games. That's just like a nice way to kick off the year.
"Then I'm going to go do CLASH Miami the following weekend and after that I'm not going to race until St George."
Moving up the charts
The rest of his season "will be dictated" by how he performs in those events, but he does have clear ambitions to do the new PTO events, which are open to the top 40 men and top 40 women.
He explained: "I would really love to notch my way up into the 30s and then the 20s in the PTO world rankings [he starts the year in 43rd]. That's kind of a main goal for me after St George.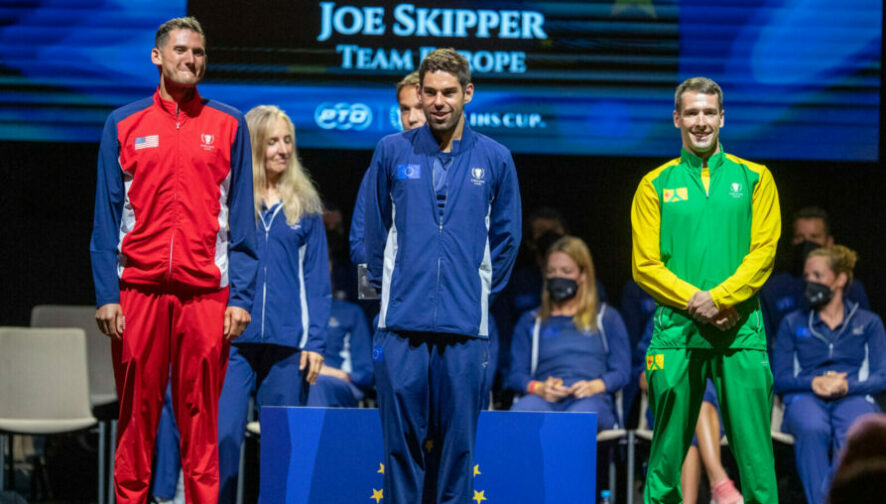 "I want to ensure that I'm locked in for the PTO Tour because I would love to take part in all those events – the Collins Cup, Canadian Open and the US Open. And then in a perfect world, my aim is to qualify for Kona in October."
And the financial support from the PTO in the last couple of years is something that really chimes with the Metzlers and is hugely appreciated.
"I mean, it's amazing. I reflect back even on three or so years ago, Jeannie and I had over $5,000 of debt. We could barely even pay our rent. We could barely put food on the table. You know, we really were running on super-thin margins.
"Our racing then improved for sure. But with the introduction of something like the PTO, and us starting to work with Waterfall Bank, I feel like we are finally starting to get some momentum in terms of being able to actually be legitimate professionals.
"If you told my 13-year-old self that I would have a legitimate career doing triathlon, I'd be a pretty pumped guy. I am so very grateful for that. It's brilliant to see it, it really is."
Super heroes
What might have also seemed a bit of a dream for a young Metzler is training with Tim O'Donnell, one of his heroes as a kid.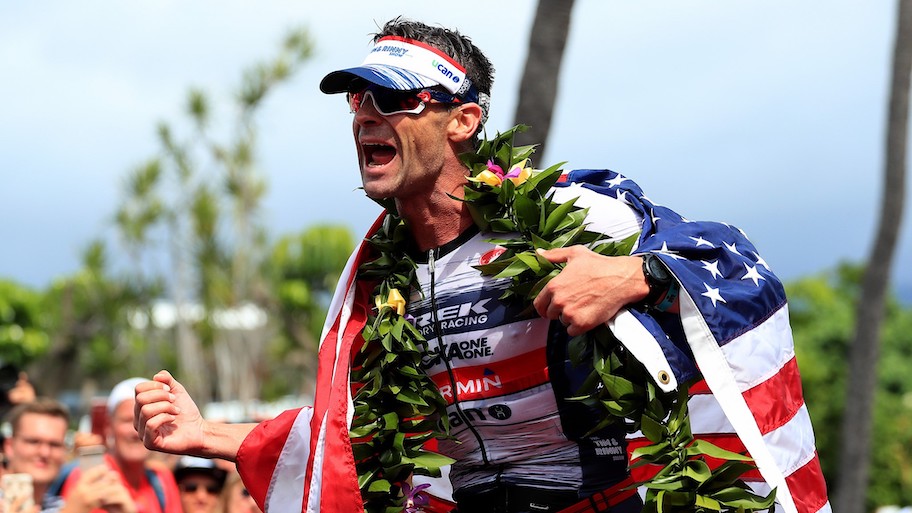 Twice Kona podium finisher O'Donnell will also be on the start line at the Couples Championship, alongside his wife Mirinda Carfrae, in what will be an incredibly emotional return.
For O'Donnell suffered a heart attack – while racing at Challenge Miami – last March.
Justin told us: "Tim has been a main training partner of mine and I've missed him a lot. It's so good to see him back. And he's got the all-clear – he's ready to go.
"I would say my relationship with Tim is unique. I definitely consider him a mentor, but I also consider him one of my closest friends.
"We started as training partners and then I kind of earned his trust and it morphed into friendship.
"And now we're at a place where it's like friendship and mentorship, which I'm really grateful for, not only to him but also his wife 'Rinny'.
"They've kind of taken Jeannie and I a little bit under their wing because they've been so insanely successful and we've learned just so much from them."
Engaging personality
And while he's always looked up to O'Donnell, Metzler himself is now one of the most engaged athletes on the circuit when it comes to interacting with his own fans.
An outstanding YouTube channel output sees him give followers fantastic behind-the-scenes insights into the life of a professional triathlete. And he also responds to comments and questions whenever he can.
Explaining why he feels that's so important, 'Big Metz' tells us: "I've touched on it before in the sense that what I love about triathlon is that we get to rub shoulders and race the same course as all the age-group athletes.
"And I'm someone who came from an age group racing background, I've been through every step of the journey.
"I started as a guy who was doing I think something like two hours 40 or 45 in my first Olympic distance triathlon. And I worked my way down to a 1:40.
"Back in the early days my Dad and I would do a 10k and if we did it under an hour, we'd be like, really cooking. Now I'm running 10k in 31 minutes or whatever, which just goes to show.
"It was just I'm doing this for fun, and I love this, and this is something I'm passionate about. So I think my main aim with social media and YouTube and all that stuff is to kind of show people that the pros are just like them.
"There's no one size fits all. There's no one talent that you need to have in order to be exceptional at this.
"I think anyone can be great at triathlon. You've just got to be really mentally strong, and you've got to be really passionate and disciplined. And if you put your mind to something, you can take this sport as far as you want.
"I try to engage as much as I can. I try to take photos with as many people as I can. And the fact that someone wants a photo with me or wants to buy my T shirts or whatever is still kind of crazy. But I'll just try and retain as much, I guess, authenticity as I can as I continue to progress."
Justin Metzler TRI247 Interview:
Part 3: Next stops on the 'Big Metz' journey