In October 2019, Dan Lorang became the first coach responsible for both IRONMAN World Championship winners in the same year at Kona, and his coaching journey is inextricably linked with women's champion Anne Haug.
Anne claimed her first victory on the 'Big Island' that day, and she calls Lorang "the most important person in my career".
In an exclusive interview which we'll be running throughout the next week, Dan talks us through how it all began, the highs and lows and his hopes for continued success.
Born in Luxembourg, Lorang travelled to university in Munich to study civil engineering when he was 19.
A passion for sport
He had played plenty of sport, especially soccer, as a child and started to race as an amateur cyclist when in Germany. But after completing the first part of his degree, a switch in direction proved life-changing.
He told us: "I'd started to read books about sports science – I was fascinated by strength training when I was younger and talked to more experienced athletes whenever I could.
"By this point, I knew sport was my passion – and also helping people to develop their own possibilities.
"So I switched to sports science, and during my studies I met Anne Haug, who was doing the same course. She was my first athlete, so I started to work as a coach with her."
An incredible journey
As Dan says, it's been a remarkable journey: "Anne has gone all the way from local competitions to World Cups and the very highest level. And my experience level grew up step by step."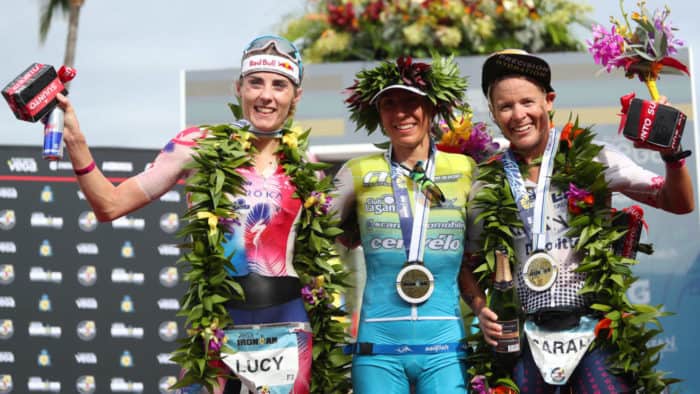 But why triathlon? He explained: "I did some triathlons on my own. I wanted to get that experience. I was fascinated by combining three sports. As a cyclist I saw that triathletes trained not only with the cyclists but also with the swimmers and runners.
"And in my head, it was just too much – how can they always train with the specialists and still keep going? That's where my passion for triathlon comes from – it was more from the physiology side, to really understand what could be the right training load and what is behind that.
"The other part was really to work with the athletes; I was fascinated by that process. That's how I came to coaching."
Teamwork the key
That fascination with the process has been evident throughout his coaching life, with Haug and Jan Frodeno – the modern-day great Lorang has coached throughout his long-distance career – often speaking about how collaborative the relationship has been.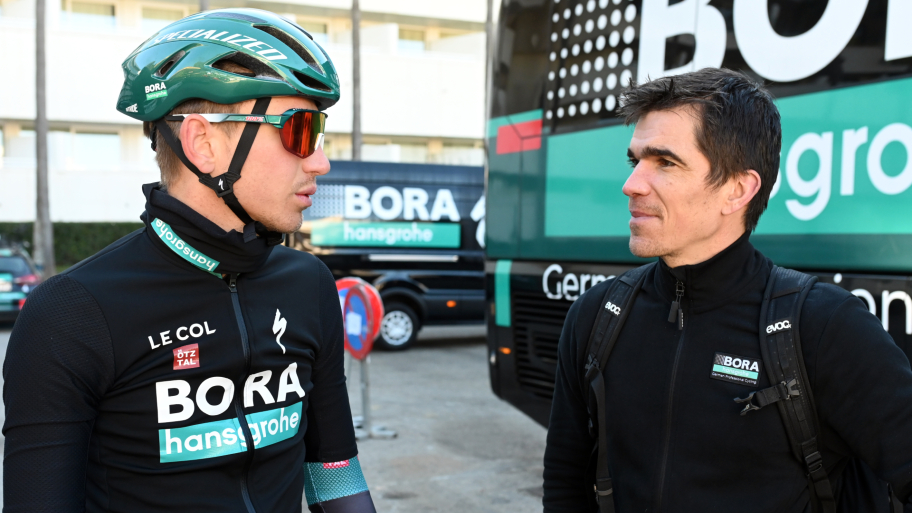 While coaching Haug, Lorang was also involved with cycling, first with the Cervélo TestTeam and later at BORA – hansgrohe, where he is now Head of Performance, which combines his previous roles as both Head Coach and Head of Innovation.
He moved up the triathlon coaching ranks, working for the German Federation as first a regional coach, then taking charge of the under-23 team before becoming elite coach for the national team.
And all the while, Haug was on a similarly upward trajectory.
Many highs – and the occasional low
Looking back, Dan tells us: "It was really exciting because we went through everything you can have in a coach / athlete career. Through ups and downs – from a local 10k run where you think it's already the world when she wins that – through to getting Olympic qualification and having some brilliant performances."
Inevitably there were also some disappointments along the way, and he reveals that's often when most is learned by both coach and athlete.
He remembers: "One moment, in particular, comes to mind – 2016 in Rio at the Olympics.
"We'd had an excellent preparation, everything had gone according to plan. She'd got the qualification one year before and we had a really good feeling. And then suddenly after the swim, everything was gone already. She was completely at the back of the field and had no chance to play a part in that race.
"And when you know how much effort athletes are putting into this, to work four years for the Olympic Games, you are all so disappointed. You are there with the athlete and go through quite hard moments at the time."
But that also proved a pivotal moment, with Dan explaining: "I got a lot of experience from it – I think it's the process where you work together to manage to get out of it.
The start of a new chapter
"For me, it's always important what the athlete is feeling. Anne was really down and we had days where we talked, went through everything, talked about the future, and said 'okay, maybe it's time for something new'.
"And there's a person who I want to mention from that time. I think she'd spent one-and-a-half years with Darren Smith in 2014-15, and we still had good contact. Darren coached the best women at that time in one group, so he could offer something to Anne which I couldn't at that moment.
"So at that point after the 2016 Games, she had a good talk with Darren about how to continue and how to go with triathlon again – perhaps moving up to middle distance or long distance. And I know that Darren told her, 'hey, you know a coach who can do this, you've known him for a long time already, so what are you waiting for?'
"He meant me, which was a nice gesture from his side. And that was when we started the project for long-distance triathlon."
The process of moving up to long-distance is one we'll look at in more detail in the second part of our interview with Dan, as by then the template had been set by his work after the 2012 Olympics with Frodeno.
A special moment
And there was little doubt about the stunning culmination of that process as Haug and Frodeno triumphed on that same day in Kona in 2019, the first time one coach was responsible for both champions. It left Lorang with a nice problem to solve…
"I was really excited in 2019 when she won the World Championship because I knew the feeling from Jan when he won it the first time in 2015. So I knew a little bit already what it means as a coach to be part of that.
"But then when Anne crossed the finish line – after such a long time – it was wow, to win together this World Championship title, for sure it was something special.
"And on the evening of the celebration party, you have the option to sit at the table of the athlete – but when you have two winners, you don't know where to sit!
"And it was Jan who came to me and said 'hey this evening you will sit at Anne's table for sure because this is something special for you. That was a sign from his part because he understood what Anne and I have achieved over this long period of time. Everything was in that athlete / coach life and the journey is still going on!"
Dan Lorang TRI247 Interview