"Triathlon is still a relatively young sport but every year it gets more and more professional. The bar gets raised higher and higher."
That's how coach Dan Lorang sees what could be an extraordinary year for the sport at long-distance level, and it is difficult to argue.
Not one but two IRONMAN World Championships, important new PTO races and initiatives, Sub7Sub8 and much more are all in the pipeline for the next 12 months.
Lorang, Jan Frodeno, Anne Haug, Lucy Charles-Barclay and the other athletes he coaches are all relishing the prospect – though it does not come without challenges.
Fire burning bright for Frodeno
Frodeno, who turned 40 last August, is arguably the most fascinating of his athletes when looking at what's a unique year.
He already has modern-day GOAT status with three Kona wins, and seemingly always walks the walk rather than talking the talk when it really matters. Dan's insight into the German superstar is fascinating:
"We know that Jan is not the youngest athlete anymore so we try to stay at the top and when we communicate, he brings up ideas of what we can do and where he wants to invest and try out.
"The fire still burns bright to be ready for these challenges, no matter the outcome. It motivates him and he wants these hard races, where he can perform at his highest level. It brings the best out of him. And in the end he wants to win."
And while Norwegians Kristian Blummenfelt and Gustav Iden took centre stage and raised that bar at the backend of 2021, Frodeno was hardly anonymous.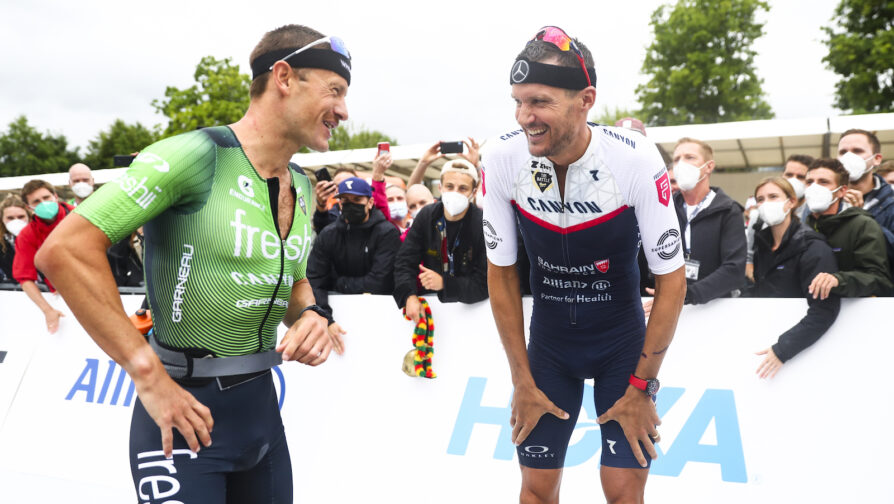 "He sets his own challenges," explains Lorang. Just think of his Zwift Tri Battle Royale with Lionel Sanders when he created a new record time for the Ironman distance, or putting pretenders firmly in their place at the Collins Cup.
"If he gives his best and in the end he gets second or third then he will not be happy but he will also say 'okay, I did everything I could'. I think that is also important for him, to knows he did everything possible to do that race. And in the end the best should win."
'In Kona we will have the showdown'
And Lorang is keen to point out that changing things for the sake of it isn't the way to go as we gear up for the 2022 campaign.
"You can always try to do better – or copy others – but you should never forget why you have been successful over the years.
"[The better way to do it] is to look at these things and say okay, what can we optimise. It's not that we stay still and say we know how it works – no, we look at the process, take the good things out and say what can we do better. And from there we go.
"I think it will be a very exciting year, with two different races I can imagine, one in St George and one in Kona. They are both World Championships but I think the one which will be really exciting is Kona at the end. St George will set the first bar and then in Kona we will have the showdown."
Finding a balance
Two World Championships in six months also sets an unprecedented challenge for athletes and coaches alike.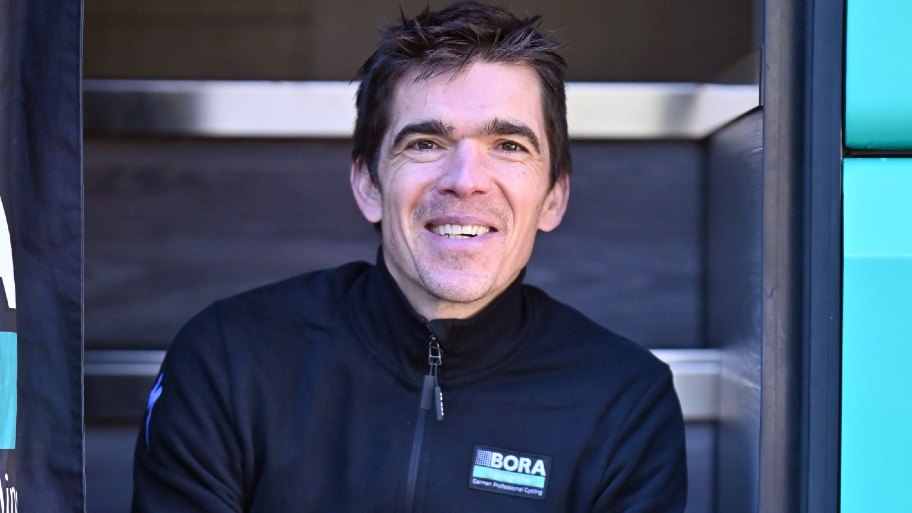 And Lorang outlined his approach as follows: "Basically what I'm doing is looking from two perspectives. One perspective is the physiology side, the other is the mental side, psychology.
"It's good for the sport to have this diversity and different competitions. But it makes it more and more complicated to plan. And to peaking at the right moment – and also to prevent athletes from getting injuries.
"That is also a point. And what is sometimes a little bit of a concern is that nobody really talks about it."
So that's the focus of the next part of our interview.
Dan Lorang TRI247 Interview