Jan Frodeno knows his time at the top of the triathlon tree won't last for ever – but in the meantime he's giving everything to make it last as long as possible.
The modern-day GOAT has done everything in the sport – Olympic champion, three-time Kona winner, dual 70.3 world champion, world-record breaker and much, much more.
And a new video produced by the PTO, simply titled 'The Greatest of All Time', sets out to find what makes him tick and what still motivates him.
Ahead of a 2022 season where a host of contenders will line up to try and wrestle the 40-year-old's IRONMAN World Championship crown from him at first St George and then Kona, it's clear he's relishing the battles ahead.
Pressure point
He explains: "I can definitely tell you that pressure is a privilege. It's something I've fought very hard for and something I love. I've always needed pressure.
"I'm pulled in by sport. It makes me feel alive. I'm at a point in my career where I do it for the challenge."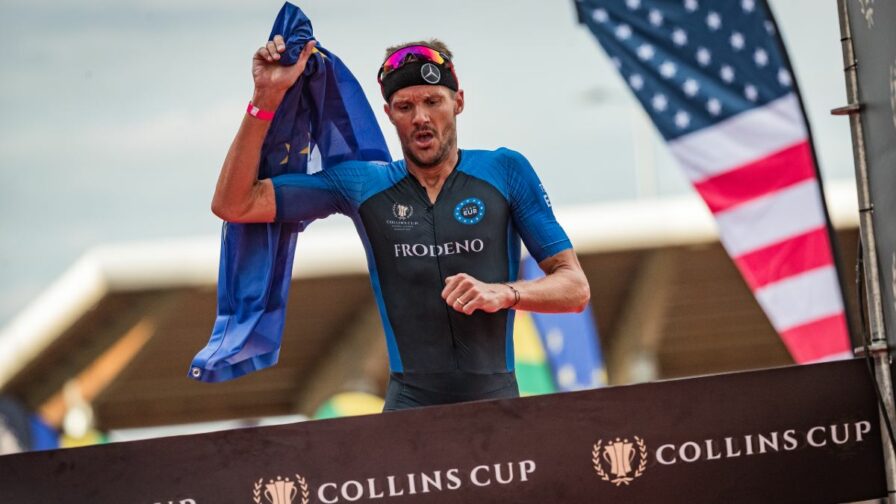 That echoes the perspective of Frodeno's longtime coach Dan Lorang, who has guided him ever since he made the transition from Olympic-distance racing.
In an in-depth TRI247 interview with Lorang, which we'll be running in the coming days, he told us: "The fire still burns bright for Jan to be ready for these challenges, no matter the outcome. It motivates him and he wants these hard races, where he can perform at his highest level. It brings the best out of him. And in the end he wants to win.
"For Jan it's the competition, the man against man."
Life-changing experience
Back to the PTO video, and Frodeno references not only the balance which his family gives him but also how his perspective on life in general changed after a shocking experience in January 2018, when he was training on his bike in Australia.
"I think it took a pretty big injury [for me] to realise that this road isn't endless. There was an incident a few years ago where I almost got killed by a truck.
"And I had to deal with that for quite a long time because I realised that it can hit you anytime. Like, life can be over, can be over tomorrow. It really can just be that quick.
"I asked myself why I feared this moment and what else I want to do."
It's underlines that now is very much the time to appreciate him while we can as, reflecting on his career to date, he added: "I came to the realization that I've had a kick arse time and… twice as much is not twice as good."
Battle-hardened
Creating those battles and rivalries was key for Frodeno last year.
Just think of his Zwift Tri Battle Royale with Lionel Sanders when he created a new record time for the Ironman distance, or putting pretenders firmly in their place at the inaugural Collins Cup.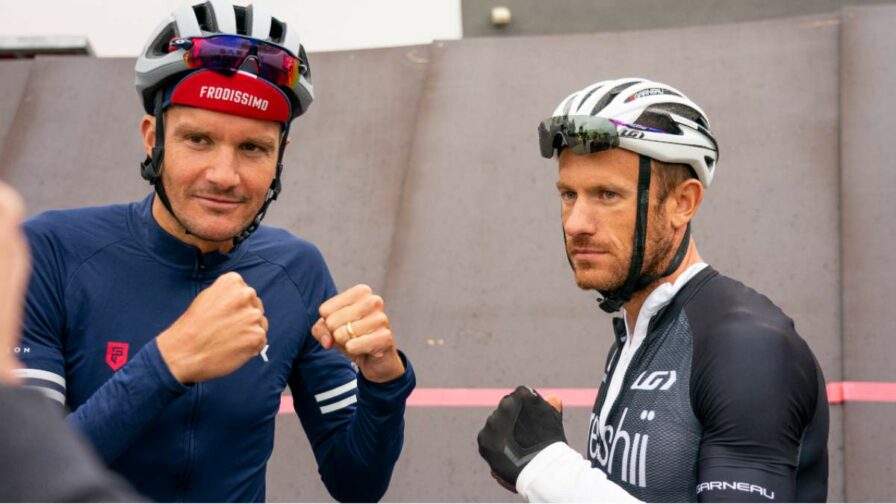 And walking the walk as opposed to just talking the talk is a theme which crops up in the video.
"Just because I don't publicly say as many times that I will go home on a stretcher or anything like that doesn't actually mean, you know… I yeah, I genuinely care.
"Triathlon forces you to engage. You can't cheat your way through it. You get a lot of return for what you put in, but you have to put it in and that's something that keeps you very honest.
"I really hope to keep my fire alive within me… finding projects, finding rivalries. Maybe sometimes even finding a comment if somebody pi$$es me off just adds to the fire again, it just keeps things going."
And aware "I can't do this until I'm 50," Frodeno is even using that as added motivation: "It makes it even more clear that every time I do Kona, it could be the last Kona. And that's why I care so much."