First impressions count, so sending former Olympic champion Jan Frodeno home when they first met shortly after the London 2012 Games was a brave move.
But that's exactly what Dan Lorang did at his initial face-to-face encounter with the man he would go on to coach to win three Kona titles, two 70.3 World Championships and much, much more.
Dan recounts the story with a smile, revealing: "I met him for the first time in person at the Olympic training centre at Saarbrücken when I was the U23 national coach. It was my first weeks there, I'd just managed the training and he arrived 10 minutes later.
"I could hear from his voice that he had a sore throat and was a little bit sick. He said 'hello, I'm Jan, Jan Frodeno. I said, yeah I know, I'm Dan!
"But then he said 'I'll try to swim a bit, we'll see how I go, but I don't feel so well.' And I replied: 'Jan you are sick, go home, recover and then come back healthy to restart the training process.
"And everybody was looking at him and me and seeing what would happen now. And surprisingly, he just took his things and said 'good, that makes sense' and went out."
A new Frodeno era
The following day, just after training, there was a knock on Lorang's office door at the Olympic Centre.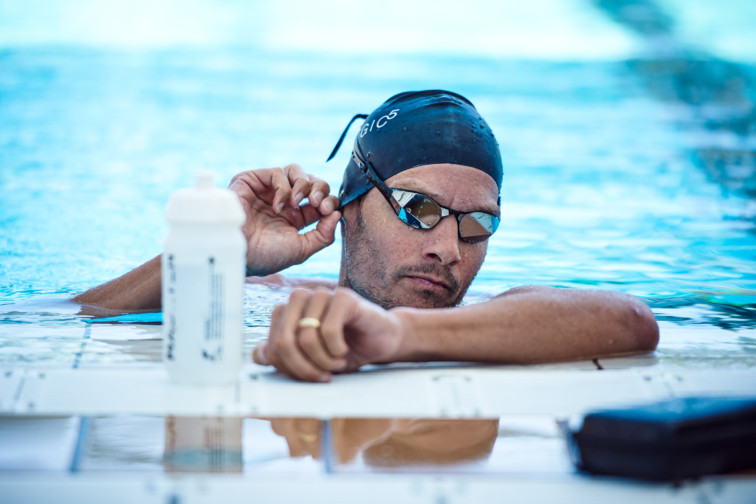 "It was 5'o'clock – I remember it really well. It was Jan, and he said, I want to talk to you. And then he said I want to change something in my triathlon career, that he was looking for a new coach and the mid-term goal was to transition into middle and long-distance triathlon – but you have to know that if I do this, I want to win also in Kona.
"So I said okay, we will do this by 2015. And then he said 'that's a deal'.
That was how it started! He then went out of the room and it took me a while to digest what I had said to him at that moment."
The die was cast and now the planning started.
Building towards Kona
"Basically with Jan it was the first time I'd gone through that process of taking a short-distance athlete of that calibre and bringing him to long distance. I saw it almost as a three-year process, 2013 through to 2015.
"We began the project and he was one year more at the short distance. We had a good experience, building things up gradually and it took us two years to do the first long-course race in Frankfurt (IRONMAN Germany) and then Kona [he was third in both events) and then the first win there came the year after in 2015.
"We're still working together now and it's really nice to have that long relationship."
Haug similar, but different
It was a process Lorang would go on to repeat several years later with Anne Haug, the first athlete he coached, and it led to the same outcome as she also reached the long-distance pinnacle of the sport.
"When Anne had the same idea I thought perhaps we can do it, perhaps not 100% similar, but going a little bit the same way. Because they are two different types of athletes but from the physiology they are not so different, so they present a lot of similarities, and it takes time for the body to adapt.
"For Anne I thought for sure I have to adapt the running, she cannot run the kind of kilometres that Jan can. But it was probably a little bit easier to go through that process because we'd learnt a lot with Jan by then."
Talking in more detail about how he set about plotting the transformation, he followed the same principles he does with all his athletes.
Working in tandem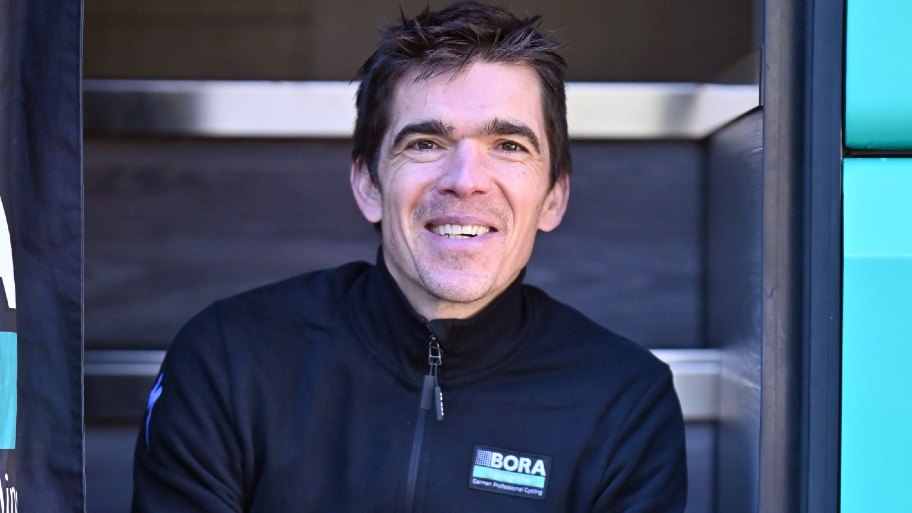 He explained: "First of all I try to get a good picture from the physiology side, seeing which kind of athlete is in front of me, what is their starting point and how do we have to transform the muscle fibres, the different capacities – anaerobic and aerobic – to reach the goal.
"And then [on the psychology side] I look at the type of athlete – is it somebody who likes to train in a group, who likes the intensity, who likes something else – maybe more the monotony, or training in larger blocks which need more recovery.
"There are different ways to go to come to the same goal. And depending on these parameters you choose one way. It's not a fixed way, the way can always be more fluid.
"And the athlete always has a big impact on that. So it's always working together – I will never see it as the coach saying and the athlete doing.
"We are working together to find the best possible process and at some point you need the full commitment of the athlete and then you go from there. That's basically how I work with all my athletes."
In the next instalment of our series with Dan Lorang, the focus switches to his latest world champion – British superstar Lucy Charles-Barclay.
Dan Lorang TRI247 Interview