"I saw that they are just crazy enough to do this. And you have to be crazy to achieve these goals."
That is Dan Lorang's take on Lucy Charles-Barclay's triathlon ambitions, the first of which – a 70.3 World Championship – has now been ticked off.
Having guided modern-day greats Jan Frodeno and Anne Haug to Kona glory – and much else besides – Lorang is hugely respected and a coach in high demand. But it was he who made contact with the Charles-Barclay camp early last year, his interest piqued by an article he'd seen. He takes up the story:
"It was an interesting start. I had read an interview with Lucy and [her husband] Reece about their project, that Lucy would like to go to the Olympics but first of all was going for the win in Kona.
"And my thought was how would you do that? As a coach I was interested."
Lucy's vision
Lorang's inquisitive nature and passion for his various roles, which include working within professional cycling as Head of Performance for BORA – Hansgrohe, has seen him search out new avenues to further widen his hugely impressive skillset.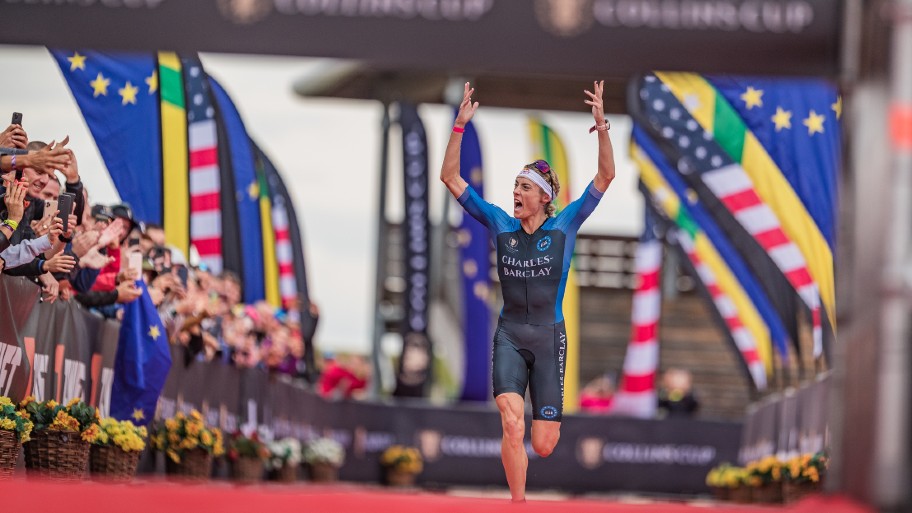 "I follow them [Lucy and Reece] online and saw what they were doing. And I asked 'hey, would you have time for a chat? Because I just want to hear a little bit more about your ideas behind this, how you want to approach this.'
"Because when you read it, they were quite confident that it was possible. And I said to myself, okay, where do they get the confidence from?
"Anyway we had a good chat and they presented the idea a little bit. It was not 100% fixed, I would call it a vision.
"And then at the end of the call Reece asked, 'perhaps you want to be part of the process? And be some kind of head coach of it, we would find that would be a good match'."
Haug fully supportive
But before Lorang could answer in the affirmative, there was an important call to make.
"I said for sure, but first of all I have also to talk to Anne [Haug], to ask if that is okay for her. To train one of her main competitors.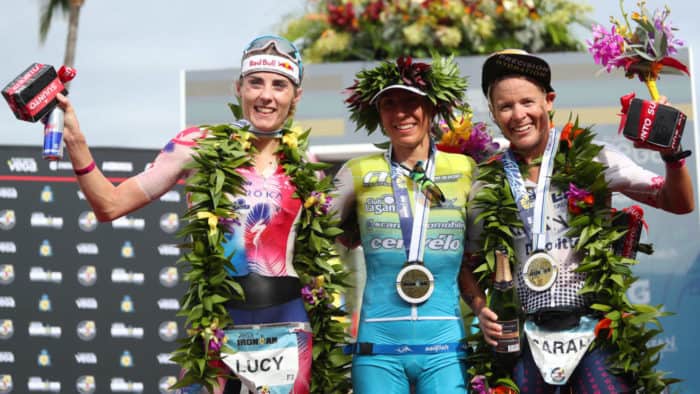 "But that wasn't an issue at all, I had one call with her and she said 'hey, I know that you give 100% for me and the same for the other athletes so when we're on the start line, the best should win.' And she even said it would be a motivation to know Lucy is getting that support too, with Anne knowing she has to be at her best to beat her.
"So then I came back to Lucy and Reece and we said okay, we will do a project together."
Perfect union
So far, the union has been a perfect fit for all concerned.
Dan points out: "I really asked them that it's not me taking over everything, Reece is there on a daily basis and I'm doing the general planning. They can change it a little bit and adapt it according to their daily needs.
"They develop their ideas of how they want to plan out their season, I give my five cents and then guide them through that process. So basically we are then following my training ideas but on a daily basis it's Reece who is there and giving me feedback about Lucy's feelings. So it's good teamwork I would say and it worked quite well last year!"
That's quite an understatement as Lucy produced arguably the performance of her life to win the 70.3 World Championship at St George last September.
Learning from the best
And when we caught up with her afterwards, she was glowing in her praise in terms of the influence her new coach has already had, revealing: "It's just been super-smooth and obviously I feel like two sets of eyes looking at me is better than one.
"Reece and I have never ever proclaimed to know everything, we're always open to learn. And actually if you can learn from the best in the sport, it's only going to help us."
Equally, it's abundantly clear talking to Dan that he's super-motivated by the road ahead.
"It's exciting. It's possible – we can do this. As an athlete you are always at the centre of a performance team. Around you, you have your coach, physiotherapist, manager perhaps and others – but you have to give this inspiration a little bit to your team.
"And Lucy gave that feeling, saying 'yeah, I can do this. There's no doubt that this is possible. I don't know how but there will be a way.' That is a big motivation for everyone around them.
"I had the big pleasure to join them for some days in Lanzarote at their training camp and I saw that they are just crazy enough to do this. And you have to be crazy to achieve these goals.
"As a team they are working so well together so I thought okay, that's a good match and I think that can work. For sure they have never 100% said it will work but I think it's a good opportunity – for the athlete too the process is really important. And for the coach you have to enjoy that process because you never know if you will have the 100% outcome. But it's worth trying and we are looking forward to the future."
Dan Lorang TRI247 Interview
Part 3: Chasing 'crazy' goals – Lucy Charles-Barclay