Kat Matthews doesn't just believe she can go Sub8 in Germany on Sunday, she is targeting total obliteration of that epic barrier.
The British star stepped in to take on Nicola Spirig at the Dekra Lausitzring after the withdrawal of Lucy Charles-Barclay due to a hip injury.
Matthews has had an excellent season so far, starting with a sensational win at IRONMAN 70.3 Lanzarote, and followed up by a brilliant second behind Daniela Ryf at the IRONMAN World Championship in St George.
Not surprisingly she is full of confidence going into Sunday's ground-breaking showdown, whereas Nicola admits her preparation has been far from ideal.
The 2012 Olympic Champion suffered a broken collarbone, two broken ribs and a punctured lung in a training accident in early February, ruining her build-up to this Sub8 showdown.
Both women were asked to provide target splits for Sunday, and both are targeting an overall time under the 8-hour barrier. But Kat has been significantly more ambitious.
Here's what they are looking to achieve…
Kat Matthews Sub8 target splits
Matthews is aiming for a 50-minute swim to open proceedings, but it is the bike and the run where she expects to really blow away her Swiss opponent.
Kat's bike goal is four hours dead, an average time of 45kph, while she is aiming to finish strong with an epic marathon time of 2:40.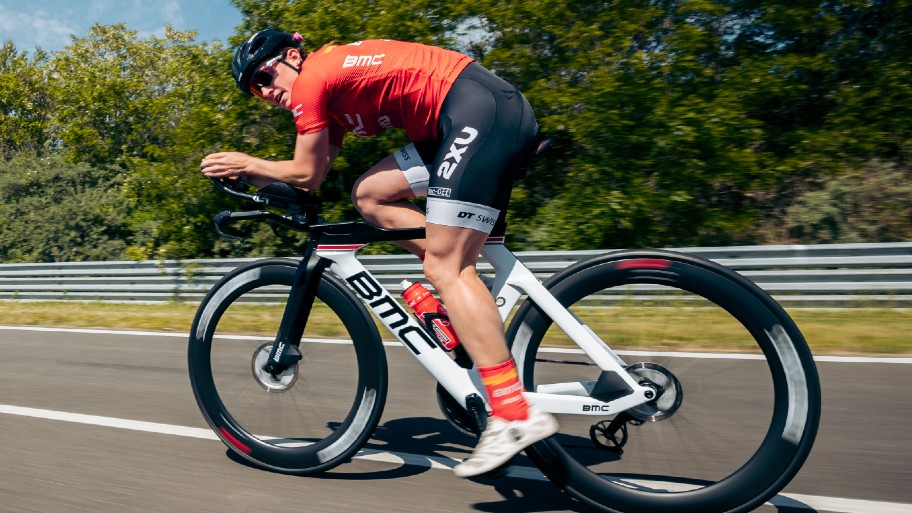 Throw in a little transition time and that all adds up to an astonishing 7:31 – some 29 minutes under that 8-hour barrier.
Nicola Spirig Sub8 target splits
Nicola is targeting a 50-minute swim, meaning she could come out of the water in Germany pretty much on level terms with Kat.
The bike leg though would leave Spirig at a significant disadvantage after the second leg. She's targeting 4:19 – which would leave her some 19 minutes behind Matthews.
Spirig is renowned for her run ability, but the 2:45 she is targeting would not be good enough to cut into that bike deficit.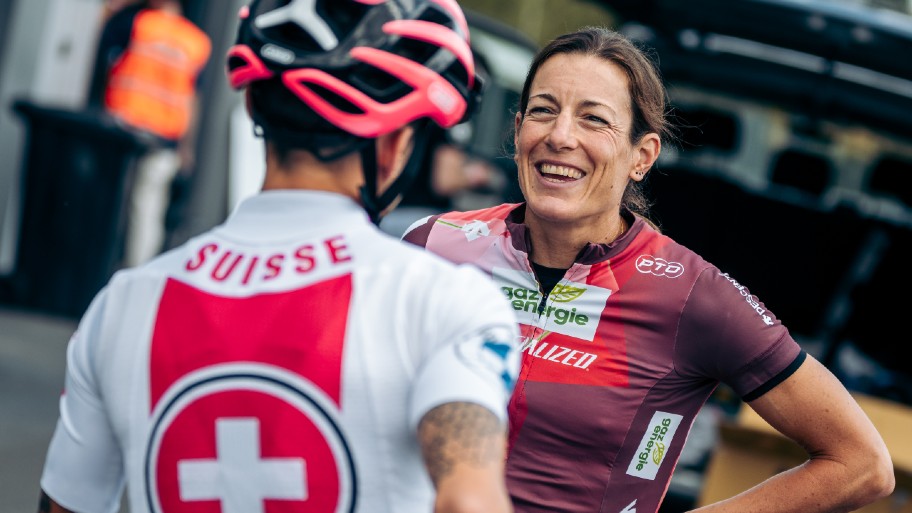 With transition time thrown in, Nicola's overall target time is 7:55. Still pretty astonishing.
Women's analysis
So the predictions are in – and who better to give an impartial view than stats guru Graeme Acheson. He's the co-founder and CEO of Sports4Cast and the man behind Super League Triathlon's Stats Hub.
No-one has delved into the numbers more than him and he'll also be providing the live data throughout Sunday's attempts from the Dekra Lausitzring.
Ahead of that, he has analysed the duo's predictions and past records (at all distances) and here's his take on whether they can #DefyTheImpossible.
Swim – Slight advantage Spirig?
Both athletes are aiming for 50 minutes – a pace of 1:19 per 100m and Acheson reckons that is more realistic for Spirig than Matthews.
He told us: "Spirig has only one Ironman – Cozumel in 2014. In that race she swam 47:12, at a pace of 1:15 min/100m although Cozumel is well known to be fast.
"But her half Ironman pace of 1:19 (averaged over 13 races) would suggest she is capable of coming out of the water in 50 minutes, given she will have pacers and none of the clamour of a normal race.
"Kat's best time is 54:47, from her most recent outing in IM World Champs in St George, at a pace of 1:27/100m.
"She has no sprint or standard distances in the database, but her average pace from her other 10 half ironmans is 1:20/100m (avg time 25:11)
"This is obviously very similar to Spirig's half IM average times, but given her average full distance pace it might suggest that 50 minutes is a stretch for Kat. Five minutes seems quite a lot to take off, even with pacers and ideal conditions."
Bike – Kat's target time 'quite out there'
If Matthews is behind after the swim, then the predicted bike times suggest it won't be long before she surges into the lead.
Acheson however sounds a note of caution on her predicted 4:00 at an average speed of 45kph.
"Kat's target time is quite out there. For context, the fastest bike time ever is 4:26 from Daniela Ryf in Kona 2018. Spirig is looking to take six minutes off her PB but Kat is aiming to take 26 minutes off her best. So relatively speaking it seems a big ask but it's tough to say what is possible."
Run – Down to the wire?
The overall predictions suggest there'll be a gulf between the two women at the finish, but Acheson isn't so sure…
He explains: "Spirig is aiming for 2:45 at a pace of 3:55/km and Kat 2:40 at a pace of 3:47/km.
"Spirig can run at 3:43/km reliably in the halves so 3:55/km should be achievable in the marathon, especially if she has saved a lot of energy on the bike.
"Kat's best marathon is 2:49 in IM Tulsa 2021, at a pace of 4:01/km. However, she has averaged 3:50/km in 10 half Ironmans but again, I'd say here that a pace of 3:47/km may be overreaching, given she doesn't often reach that pace in half distance, but it does depend on how much she saves on the bike leg.
"It's also possible that Kat may actually sabotage her attempt by going too fast on the bike, and not leaving enough energy for the run.
"This could be fantastically exciting though, if Kat has gone out hard, and is a long way under eight hours, but is fading with Spirig potentially running strong and coming through it could make for a tight finish!"